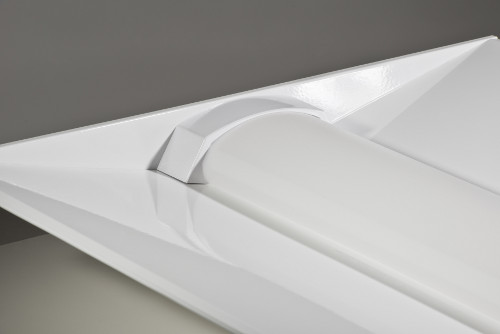 Cree (Nasdaq: CREE) has reported financial results for the second quarter (Q2) of its 2014 fiscal year with impressive year-over-year growth in both revenue and income. The company also announced the new ZR Series of LED-based troffer fixtures with some configurations priced at $99. Philips (NYSE: PHG, AEX: PHIA) has announced that it has licensed TCP International to use solid-state lighting (SSL) intellectual property (IP) from the Philips LED Luminaire and Retrofit Bulb licensing program. Philips also announced Q4 2013 results.
Cree financials and lighting
Cree announced record Q2 revenue of $415.1 million for the quarter ended December 29, 2013. That represents a 20% increase relative to the same quarter the prior year and a 6% increase from the prior quarter. Net income was $35.7 million, representing a 75% increase over the same quarter from 2013.
"Our strategy is working, the business is growing and we've made great initial progress building the Cree brand," said Chuck Swoboda, Cree chairman and CEO. "Fiscal Q2 was another strong quarter as revenue increased to a record $415 million driven by strong growth in LED fixtures and LED bulbs. For the first half of fiscal 2014, revenue is up 22% from the first half of fiscal 2013 and non-GAAP operating profit is up 38%."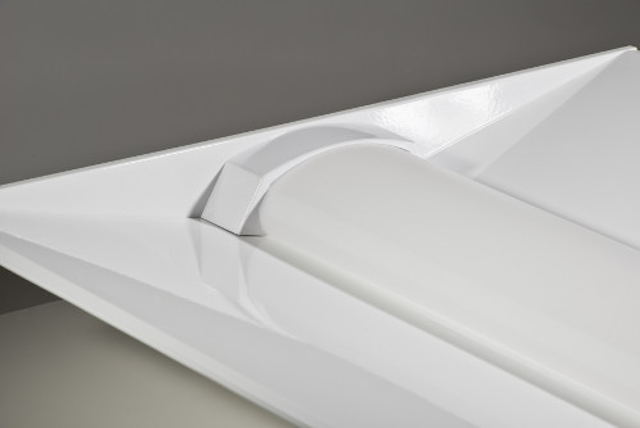 Cree announced the ZR Series SSL troffers
Swoboda's comments about Cree's success in LED-based lighting products are revealing. The company doesn't breakout the financials of its LED and lighting businesses. But even if the company is growing market share in LEDs, it couldn't drive the profit margin and revenue growth apparent in the Q2 report based on a component space where prices are dropping. The company is clearly doing well with its retrofit lamps and luminaire offerings.
In the lighting space, Cree also announced the ZR Series SSL troffers for notably low pricing levels. Cree said that the products deliver payback in two years based on 12 hours of use per day and average electrical costs. The included 0-10V dimming can enable greater energy savings and even faster payback.
Cree calls the ZR Series contractor-grade products, whereas the earlier AR, CR, and LR series are meant for architectural specification. Still, the new products are part of Cree's TrueWhite branded line offering CRI greater than 90 and Cree covers the ZR Series with its ten-year warranty. See our more detailed article on our Illumination in Focus website for more details, and for details on a linear LED lighting lab prototype that delivers 200-lm/W efficacy.
Philips and TCP
The Philips license agreement with TCP International Holdings provides the latter with needed IP and settles a patent infringement suit that was pending in an Ohio court. "We are happy that an agreement could be reached with Philips," said Ellis Yan, TCP's CEO. "The patented technologies that Philips makes available through its licensing program are quite extensive and provide important features and value to the TCP products."
"We continue to believe having such an open and accessible license program is greatly assisting in accelerating the adoption of LED lighting technologies and products," said Arian Duijvestijn, general manager for lighting at Philips Intellectual Property & Standards. "And as a recognized producer of energy-efficient lighting products, we are particularly excited to have TCP join the Philips licensing program."
Philips also announced financial results for Q4 of its 2013 fiscal year. Revenue was up 7% relative to the same quarter from 2012. But in Philips' case, the results cover far more than the LED and lighting sectors.
Philips did say that lighting delivered 8% revenue growth, enabled in part by what the company said was double-digit growth at the Lumileds LED business unit. Moreover, LED-based lighting sales grew by 48% and now represent 34% of Philips' overall lighting sales.