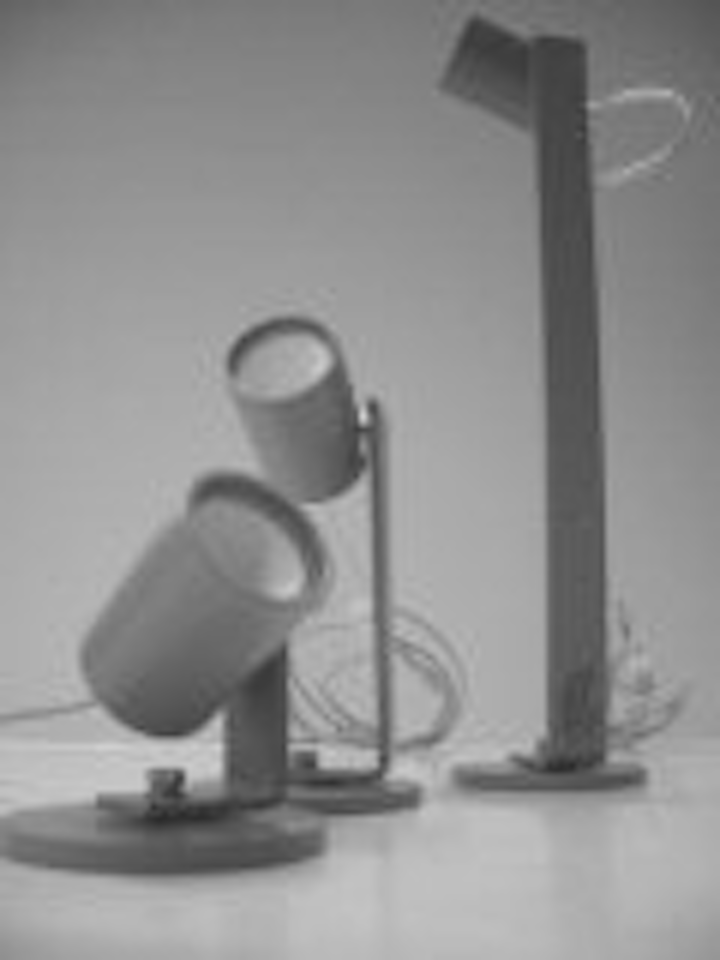 Mike Stoane Lighting designs and manufactures architectural and domestic luminaires for interior and exterior applications. "We've been working with Lamina's high-powered LEDs for a couple of years now," said Emily Alston, Commercial Director at Mike Stoane Lighting. "We are really interested in the new opportunities their products offer, especially in an increasingly energy-conscious world."
A large number of the fittings developed by MSL are systems or modular building blocks that can be configured to suit specific applications, with a focus on product usability and ease of maintenance.
High-power LEDs in paradise
The long life and low maintenance requirements of Lamina Warm White Atlas LEDs were perfect for MSL's line of exterior lighting products designed to create atmosphere and mood outdoors, with careful consideration for energy consumption and light pollution.
The first of these products was MSL's Tadpole, a fixed focus aluminum deck light which was designed in conjunction with Maurice Brill Lighting Design for the One and Only Kanuhura resort in the Maldives.
The rich warm light of the LEDs brings out the natural copper finish of the walkway, and the fitting's organic appearance blends in with the natural environment, creating moody pools of light at night. The fittings can be wired in a series and are ideal for exterior use because of the very low currents and voltages involved. Cables required are very small and can be run just a few centimeters underground.
Discreet brightness at bedside
Lamina's Atlas LEDs can also be found in the adjustable Point bedside light developed by Mike Stoane Lighting with Interior Architects Kerr Blyth Associates for the Point Hotel in Edinburgh.
The warm white light of the Atlas LEDs provides just enough light for one person to read comfortably in bed while the person next to them sleeps soundly nearby without disturbance.
LEDs enliven Liverpool
In Liverpool, England, Mike Stoane is working with Graham Festenstein Lighting Design, a company which is providing Liverpool's city lighting strategy. Their work includes the overall concept design and identification of buildings that will be lit as part of a publicly-funded lighting program bringing Liverpool nearer to its aim of becoming one of Europe's "lit cities".
MSL worked with Graham to develop LED exterior fittings for façade lighting on the City Buildings and Cotton Exchange projects. Lamina's warm white LEDs were again used on the City Buildings project, which required a subtle but effective lighting scheme with dramatically lower power consumption than traditional sources.
In fact, Graham persuaded Liverpool City Council to cut power to nearby street lights, allowing the Lamina/MSL/Graham collaboration to provide spot lighting that also delivers required levels for safe street lighting. The fittings are small and discreet, as well as lockable so there will be no loss of focus over time. The fittings also have little daytime visual impact on the buildings, which are listed for historic importance.