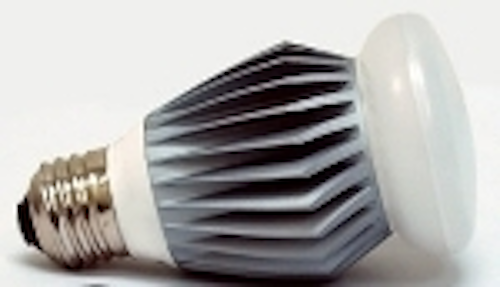 LSG surpasses $100 million in LED lighting orders in 2011
Lighting Science Group (OTCBB: LSCG) of Satellite Beach, FL, says that it has received more than $100 million in LED lighting product orders in 2011 – a greater than 100% increase over the same time last year.
The company has grown from 100 employees to 1000 in a year's time, and its products have been adopted across a variety of sectors
including retail
.
Executives expect that LED lighting sales will continue to grow over the next couple of years, thanks to the focus on green, energy-efficiency initiatives. The company also plans to offer more low-price products, starting with a sub-$15 LED 60-watt bulb in the US next year.
Toshiba LED lamps illuminate Smithsonian art galleries
Toshiba International Corp.'s LED Lighting Systems Division has provided LED lamps to the Freer Gallery of Art and the Arthur M. Sackler Gallery of the Smithsonian Institution in Washington, DC.
The galleries now use Toshiba's LED lamps to illuminate "some of the most important holdings of Asian art in the world." As a result of the installation, the museum has lowered its energy and maintenance costs for these two galleries.
This new project demonstrates Toshiba's dedication to energy-saving lights. It first demonstrated this commitment when it abandoned production of incandescent lamps in March 2010, the first major lighting manufacturer to do so.
Veeco financial results
Veeco Instruments Inc. (Nasdaq:VECO) has announced its financial results for the third quarter, which ended September 30, 2011. The company's revenue was $268 million, with non-GAAP net income and earnings per share of $53 million and $1.33, respectively, all at the mid- to high-end of guidance. LED and Solar revenues increased 7% sequentially to $234 million, including $220 million in MOCVD system sales.
However, Veeco's third-quarter bookings were $133 million, a decline of 57% sequentially. LED & Solar orders declined 59% sequentially to $112 million, with MOCVD orders at $103 million. "Veeco's third-quarter orders were impacted by weak near-term LED industry demand, low MOCVD equipment utilization rates in Asia, and decreased business activity in China," commented John Peeler, Veeco's CEO. Veeco's stock closed at $25.26 on November 2, down from a high of $57.67 in May.
Regarding the 4Q outlook, Peeler said, "Our current expectation is orders will remain depressed for a few quarters. While there are many data points indicating that LED lighting is accelerating, weak backlighting demand continues to cause low factory utilization rates."
Aixtron financial results
Aachen, Germany-based Aixtron SE (FSE:AIXA; Nasdaq:AIXG), a competitor to Veeco in MOCVD tool manufacturing, has also reported its third quarter results.
The company said that previously high investment activities by Asian LED manufacturers, driven by substantial government funding, were restrained in this quarter by an unscheduled but significant slow-down in demand. This partially resulted from insufficiently developed end-market demand, but is also evidence of some financing pressures on the Asian LED manufacturers, including increasing credit tightness in this region.
Aixtron's equipment order intake in Q3 2011 decreased sequentially by 77% to EUR 51.5 million, relative to EUR 222.2 million in Q2 2011. Equipment order intake in the first 9 months of 2011 came in at EUR 484.1 million and was 11% down on a year-on-year basis.
Aixtron's quarterly revenues decreased by 49% sequentially from EUR 175.6 million in Q2 2011 to EUR 89.8 million in Q3 2011. Revenues in the first 9 months of 2011 decreased 16% to EUR 470.8 from EUR 558.1 million in the same period last year. The cause was a significant delay in deliveries to customers.
Paul Hyland, president and CEO of Aixtron, described current market conditions as "difficult" but said: "There can be no doubt in anybody's mind that the LED lighting investment cycle will come and will be the biggest end-market opportunity this industry has ever seen. It is not a question of 'if' it is only a question of 'when'."