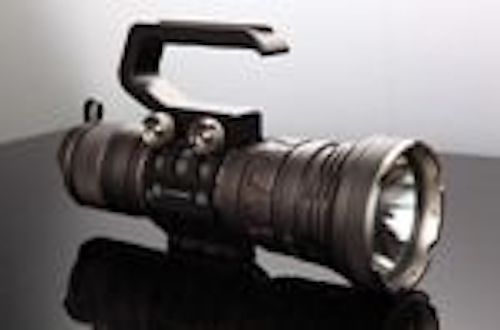 LED maker Luminus Devices has announced that it is collaborating with several manufacturers of tactical flashlights used by military, law enforcement, fire fighters, rescue personnel, campers and hunters. Manufacturers include JetBeam, Lemax, Microfire, Olight, Thrunite, Trustfire, Ultrafire and Wolf-Eyes.
For example, the JetBeam RRT-3 has a maximum output of 1200 lumens, providing an effective range of 700+ yards.
The flashlights utilize the company's SST-50 "big-chip" LED, a high-lumen-output, single-chip package. With an input power of 5 watts, the LED has an efficacy in excess of 100 lm/W, color temperatures ranging from 3,000K-6,500K, and L70 lumen maintenance of 60,000 hours.
"Luminus is excited about working with our partners in the tactical flashlight market as SST-50 big-chip LEDs are superior to traditional high intensity discharge lamp solutions being used in today's reflection systems," said Keith Ward, president and CEO, Luminus Devices.
Luminus says that the LEDs are also ideal for retail and residential track lighting, PAR/ MR replacement lamps, high bay/low bay commercial and industrial lighting, and outdoor area lighting including roadway and acorn fixtures.