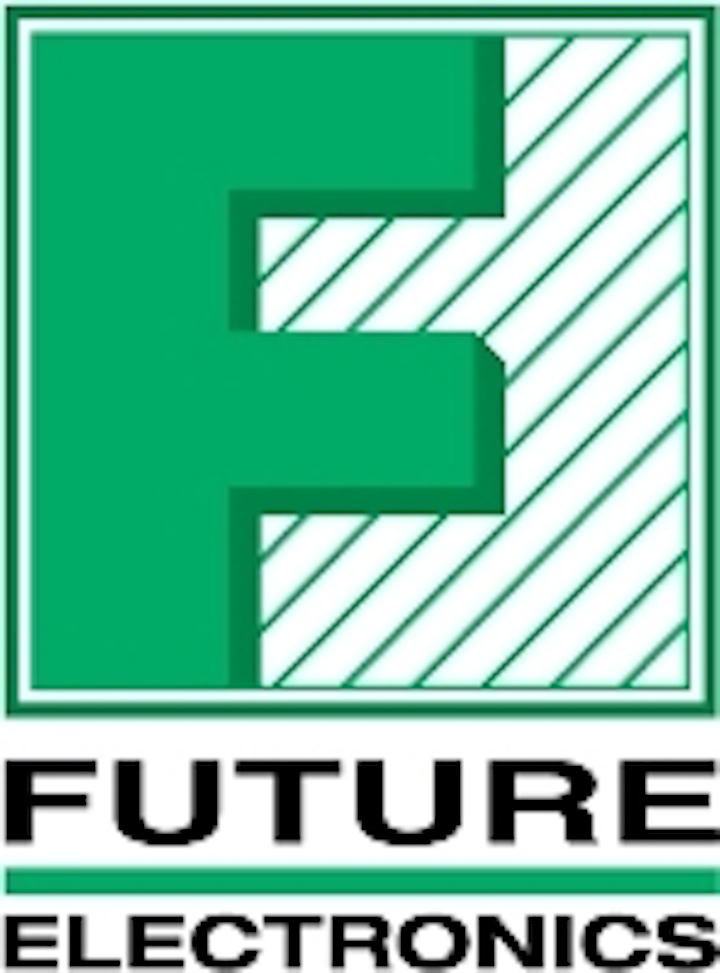 Title:
The NECTOR S Power System - The Intelligence in Luminaire Design
Date: May 28, 2013
Time: 8:00 am PDT | 10:00 am CDT | 11:00 am EDT | 4:00 pm UK
Presenters: Alexander Hunt III, Global Product Manager, Intelligent Buildings, TE Connectivity; Jim Ritz, IBDM-Interconnect Business Development Manager-Midwest Region, Future Electronics
Register for this Webcast now!
Overview:
Participation in the technology shift from traditional to solid state lighting has become a global initiative and is of marquee importance to the strategic plans of lighting designers, engineers, architects and OEMs. However, the acceleration of the global conversion to SSL luminaires and controls has been somewhat encumbered and/or complicated by regional standards and agency approvals that inhibit design creativity, negatively impacts new product developments costs and increases time-to-market.
The NECTOR S Power System streamlines the regional SSL barriers to entry and bridges regulatory divides by providing a multi-functional, platform solution that meets global agency approvals for high and low voltage power connections for luminaire and lighting controls. The small, compact, circular form factor "plug and play" modular wiring system provides "error proof assembly" with complete versatility and ultimate flexibility that can be seamlessly integrated in SSL luminaires in traditionally hard wired, high voltage AC systems and also provide the low voltage, DC power to luminaires and controls in residential, retail, office and commercial refrigeration applications.
Attend the free webinar and familiarize yourself with the innovation and the intelligence of the NECTOR S Power System that will enhance your SSL luminaire and lighting control design experience.
Register for this Webcast now!
+++++
SPONSORS
+++++
About Future Electronics
More Than a Distribution Company
We are a world-class leader and innovator in the distribution and marketing of semiconductors and passive, interconnect and electro-mechanical components. We operate in 169 locations in 42 countries in the Americas, Europe and Asia.
More Than Electronic Components
Our most valuable asset is our people. The Future team worldwide is recruited from diverse backgrounds. Our strength is their knowledge, enthusiasm and experience. Our people have a common philosophy - Delight the Customer®. We are the only electronic components distribution company to provide 24-hour product marketing capability and expertise to our worldwide customer base.
Having served the electronics industry for over 40 years, Future Electronics is uniquely positioned as the only truly global distributor of electronic components supporting customers of all sizes worldwide. We are continuously introducing new innovative programs, leading edge technology, superior service and a design-in focus through our Advanced Engineering program.
Our Mission Statement
Our mission at Future Electronics is to Delight the Customer® by providing an exemplary standard of quality service through superior product marketing, outstanding technical solution support, in-depth inventory, professional selling procedures and the most reliable operational systems in distribution.
®Delight the Customer is a registered trademark of Future Electronics
About Future Lighting Solutions
Future Lighting Solutions is the leading provider of solid-state lighting technologies, engineering expertise and online simulation and design tools to facilitate application development and accelerate customers' time to market. Our comprehensive portfolio includes a broad selection of LED system components, as well as integrated or customized solutions to enable cost effective, energy efficient lighting applications.
From retrofitting bulbs to building LED systems from the ground up, we offer industry leading LEDs, optical solutions, power modules and ICs, passive and active thermal solutions, light engines, modular systems and remote phosphor technologies.
Our world-class team of lighting experts, along with our global lighting resource centers, supply chain solutions and network of specialized partners, ensures the highest quality solid-state lighting solutions for customers.
The company is a division of Future Electronics. For more information visit: www.FutureLightingSolutions.com.
Register for this Webcast now!
TE Connectivity
(NYSE: TEL) is a $13 billion world leader in connectivity. The company designs and manufactures products at the heart of electronic connections for the world's leading industries including automotive, energy and industrial, broadband communications, consumer devices, healthcare, and aerospace and defense. TE Connectivity's long-standing commitment to innovation and engineering excellence helps its customers solve the need for more energy always-on communications and ever-increasing productivity. With nearly 90,000 employees in over 50 countries, TE Connectivity makes connections the world relies on to work flawlessly every day. To connect with the company, visit:
www.TE.com
.
Register for this Webcast now!
+++++
SPEAKER
+++++
Alexander Hunt III has a Bachelor of Science in Mechanical Engineering and has been with TE Connectivity for 36 years.
Jim Ritz, of Future Electronics, has over 30 years of connector experience with AMP/TE Connectivity, possesses extensive product knowledge and has held senior sales, marketing and manufacturing positions at TE Connectivity.
Register for this Webcast now!