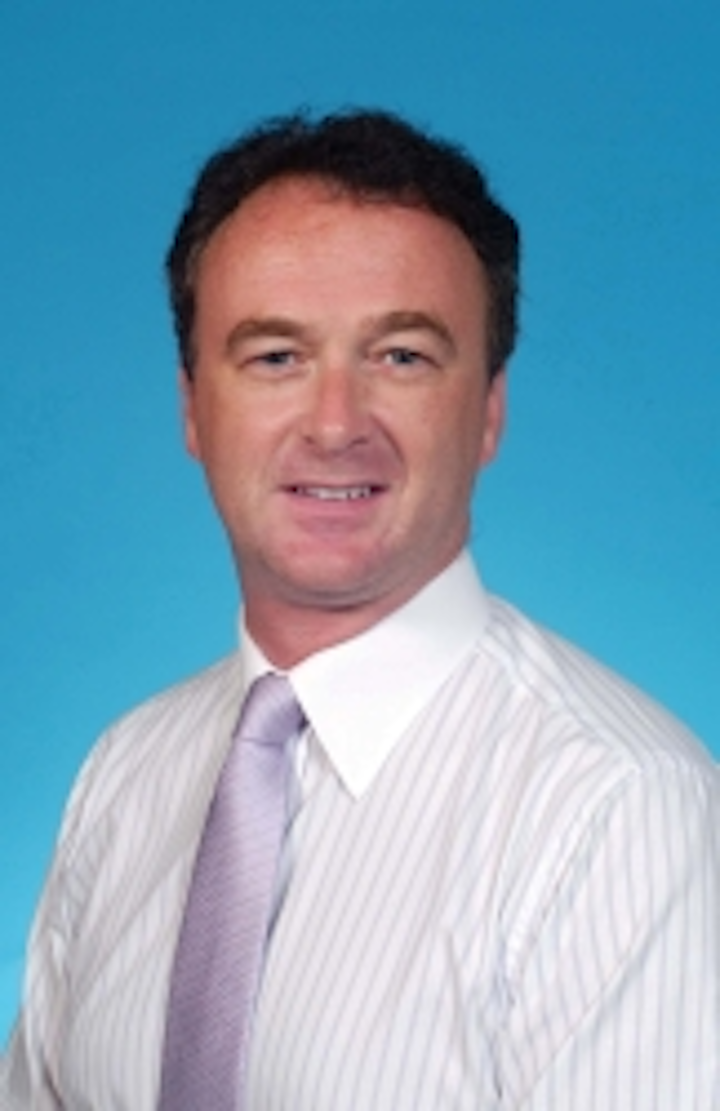 In another stream of LED business developments, a new patent adds to Nichia's claims against Everlight and specific low-power LEDs, while Harvard Engineering names a new CEO and CSR partners with SK Telecom for LED lamps that integrate Bluetooth beacons.
Nichia has announced that it has been granted a new European white-LED patent covering phosphor-converted packaged LEDs and the company has immediately sought to enforce the patent against Everlight Electronics and Everlight Electronics Europe GmbH. UK-based Harvard Engineering has announced that Paul Hussey will join the company as CEO to grow the product portfolio and market among solid-state lighting (SSL) product developers globally. CSR has announced that it will work with SK Telecom to enable LED-based lamps with Bluetooth connectivity and Bluetooth Beacon technology intended for indoor positioning applications in settings such as retail.
Nichia versus Everlight
It has become difficult to keep score in the ongoing intellectual property (IP) fight between Nichia and Everlight with punches and counter-punches thrown repeatedly over the course of years. Now Nichia has said the European Patent Office has issued a new patent covering YAG (yttrium aluminum garnet) phosphors and other white LED technology – patent EP 2 197 053. Nichia said in late June that it broadened its prior infringement complaint against Everlight in Düsseldorf Higher Regional Court in Germany, adding the new patent to the pending case.
Nichia has temporarily prevailed over Everlight in German courts previously although each step in the legal battle has brought new actions. Earlier this year, Everlight said the Nichia claims in German court had been found invalid. Then earlier this week Nichia said a German court had ruled that Everlight could not make public claims about the validity of the patents and said the matter was still pending in court. Now apparently, Nichia is seeking to add the new IP win to the back-and-forth battle.
Specifically, Nichia said that, perhaps among others, Everlight's 67-21S family of low-power LEDs infringes the new patent. The specific LEDs mentioned are in the near-square 2835 package. The 0.2W LEDs would not typically find usage in many general lighting applications, although they would be suitable for some linear and rectangular SSL products that use large arrays of low-power LEDs. It's not clear how the 67-21S LED might stand out from other Everlight low- and mid-power LEDs.
Harvard taps Paul Hussey
Moving to personnel in the LED business arena, Harvard Engineering brought Paul Hussey aboard from a position leading private-equity-backed Strix – a manufacturer of safety control systems. Hussey has a background in growing businesses across international markets and Harvard has certainly spread its focus in the past years beyond its UK roots.
"We are delighted to welcome Paul to Harvard," said Tony Clarkson, Harvard chairman. "His broad experience and leadership skills, particularly in international markets, will support the company with its continued growth and expansion. We are all looking forward to Paul joining the business and making a positive contribution as we continue to deliver highly innovative lighting solutions for our customers."
Harvard makes a broad range of enabling technologies that it sells to product developers including modular drivers, light engines, and network and control products. See our video interview with the company from LightFair International 2015 for more background.

CSR integrates beacons
CSR continues to work to insert its Bluetooth-based CSRmesh technology into networked SSL applications and the integration of networking and Bluetooth Smart Beacon technology could aid the effort. As we discussed in our LightFair coverage, coming standardization of Bluetooth Mesh extensions will make what has been a short-range, peer-to-peer connectivity scheme far more applicable to lighting networks.

Bluetooth beacons are a part of some indoor-location-services applications being envisioned for networked SSL installations. For example, Acuity Brands will utilize Bluetooth-based technology from Qualcomm in addition to its visible light communications (VLC) in indoor positioning systems. Bluetooth allows such systems to connect with a smartphone or tablet that is inside a shopper's handbag, for instance, in retail applications. VLC-alone requires line of sight between the lights and smart device.
The integration of CSRmesh technology and beacons in SSL products would enable backhaul of VLC-based data transfers between lights and smart devices while also providing the Bluetooth-based RF communications between the devices. Still, SK Telecom lacks buzz factor as a launch partner for the integration effort. SK Telecom lacks any credibility in the lighting space. Moreover, LED-based lamps, the focus of the CSR press release, are unlikely end applications for location services with luminaires being the far more likely opportunity for integration.
CSR apparently believes that smart lamps will enable retailers to add location services in existing fixtures. "For retailers, current in-store beacon systems require the installation of many wireless sensors around the shop floor, a process which is often lengthy, expensive, and requires constant maintenance," said Anthony Murray, senior vice president at CSR. "This solution offers a beaconing system without the need to overhaul a building's infrastructure. With LED smart beacons, a building's existing lighting fixtures offer complete coverage because they are spread evenly throughout the store. The LED beacon also relies on a permanent mains power supply, meaning the service provider no longer needs to manage hundreds of battery-powered devices."