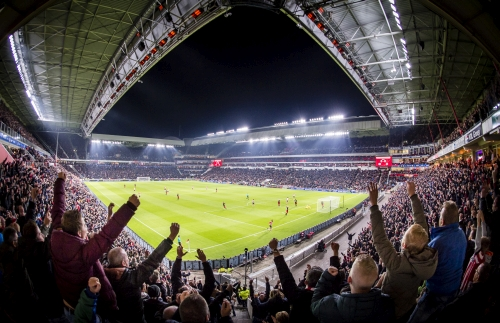 PSV Eindhoven taps longtime partner Philips for LED-based stadium lighting.
The reigning champions of the Dutch professional soccer league have become the latest major sports team to start playing under LED floodlights, as PSV Eindhoven kicked off last Saturday with new LED sports lighting supplied by its longtime sponsor and former owner, Philips.
Interested in more articles & announcements about LED sports lighting?

The Philips ArenaVision LED lights at Philips Stadium are expected to save 30 percent in energy and 33% in maintenance costs compared to previous high-intensity discharge (HID) lights, Philips said.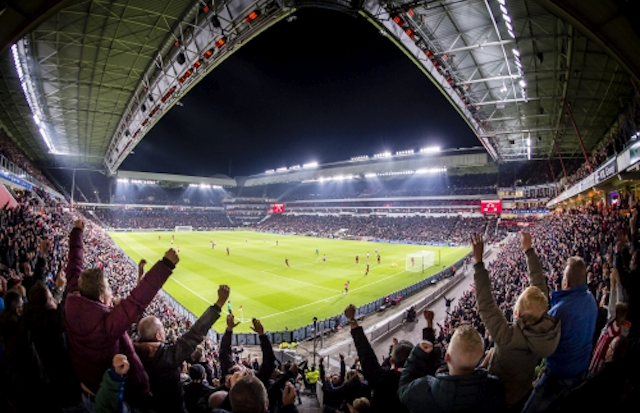 Dutch soccer champs turn on LED sports lighting
The new LED sports lighting will also improve visibility for spectators and support superslow-motion replays and high-definition television, better than the HIDs — which Philips had also provided — the company noted. Other benefits: LED stadium lights offer stadium operators "instant on," rather than having to warm up to full brightness; and they can be programmed to provide light shows that could flash in selected colors when a team scores or goal, or provide a matching mood for an entertainment show.
"We have fully integrated the endless possibilities of LED lighting into our match entertainment, with the result that light, sound, and video come together," PSV Eindhoven general manager Toon Gerbrands said.
Philips Stadium, owned by PSV Eindhoven, is the first in Holland's top soccer division (called the Eredivisie) to use LEDs to light the playing field. It is the country's third largest soccer arena.
It joins a growing list of venues around the world to switch to LED sports lighting, such as the University of Phoenix football stadium in Arizona, which hosted last February's Super Bowl under its new LED lighting from Ephesus Lighting, a Syracuse, NY company. Some of the many others include Stamford Bridge Stadium, the home ground of London's Chelsea Football (soccer) Club, lit by Philips — which also provided LED lighting for nine of the 2014 World Cup soccer venues in Brazil.
The PSV Eindhoven soccer club has a long relationship with Philips, which was founded in the southern Dutch city in 1891 and was headquartered there until 2001, when it moved to Amsterdam. It still has substantial operations in Eindhoven, including research.
Philips built the site's first playing grounds itself in 1910 as a sports facility for the company's employees. It founded the PSV Eindhoven team in 1913 — "PSV" stands for Philips Sport Vereniging (Philips Sports Club) — and in the early years, only Philips staff could play for it. Philips owned the club until about 15 years ago. The company is now the club's chief sponsor, although this is the last year of branding its name on the team's shirts. That decision coincides with Philips' move away from consumer electronics and its stronger focus on health care. The company is also seeking new ownership for its lighting operations, as executives from Philips Lighting discussed in an interview with LEDs Magazine earlier this year.
While the new LEDs took hold in Eindhoven last Saturday, the hometown team failed to light up the game results. The match against Rotterdam's SBV Excelsior ended in a 1-1 tie after Excelsior scored a late goal.
MARK HALPERis a freelance energy, technology, and business journalist (markhalper@aol.com).