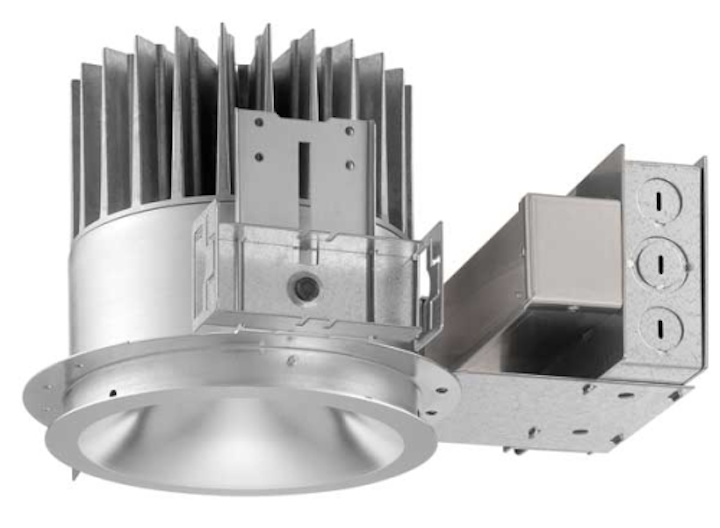 Juno acquisition will expand Acuity's portfolio and add expertise in key areas such as tunable LED-based lighting products.
Acuity Brands has announced that it will acquire Juno Lighting LLC (also known as the Juno Lighting Group). Juno is a leading manufacturer of LED-based down- and tracklight fixtures for commercial and residential applications, and the company has been a part of Schneider Electric. Juno generates annual revenues of around $250 million with the bulk of that attributable to solid-state lighting (SSL) products.
Interested in more articles & announcements on LED-based lighting?

Acuity has continuously grown its footprint through acquisitions for years although its most recent actions have involved networked lighting, controls, and building management. Back in April of this year Acuity acquired indoor location services specialist ByteLight. Earlier in 2015 Acuity acquired Distech Controls, a company focused on building automation.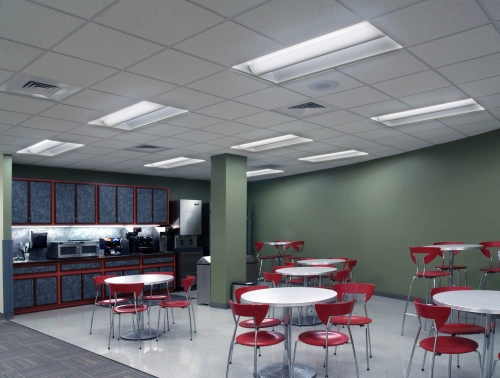 Acuity Brands has continuously grown its portfolio of networked LED-based lighting, such as with these Avante troffers from Lithonia Lighting with nLight network capabilities.
The Juno acquisition will certainly expand the Acuity indoor LED-based lighting portfolio. "We are very excited about this strategic opportunity that will allow us to provide customers with an enhanced and broader set of lighting solutions for both residential and commercial applications," said Vernon J. Nagel, chairman, president, and CEO of Acuity Brands. "Juno Lighting Group is a widely-recognized and well-respected brand in the industry and its product offering is highly complementary, with minimal overlap, to our industry-leading portfolio. We believe the combination of our dynamic businesses and strong leadership teams will provide growth opportunities with key customer sets and benefit our primary sales channel partners in their respective markets. We expect this acquisition will be accretive to our fiscal 2016 earnings while also providing a foundation to enhance the longer-term financial performance of Acuity Brands."
Still, there is generally a strategic angle behind Acuity's business moves that goes beyond the obvious portfolio expansion. In the case of Juno, the driving force behind the acquisition could be Juno's expertise in tunable-white lighting. When we pointed out tunable lighting as a key trend in the SSL industry in our LightFair 2013 coverage, Juno was one of the primary companies that we covered.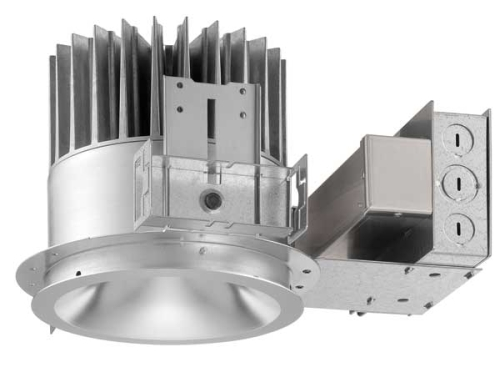 LED-based lighting specialist Acuity Brands to acquire Juno Lighting from Schneider Electric
Acuity Brands may benefit from the acquisition of Juno Lighting's tunable-white LED-based lighting, such as these Indy LED ChromaControl-enabled luminaires.
Indeed, back in 2013, Juno already had tunable products with varied functionality. The company had been first with dim-to-warm technology two years earlier with products that mimicked the halogen dimming curve. Moreover, the company introduced luminaires that could be set in the 1600K–4000K-CCT range using a remote control in 2013.
Tunable products have become a focus for Acuity, which has also demonstrated compelling color-and white-tunable designs such as the Aera RGB system that first debuted at LightFair in 2013. Acuity also presented an excellent webcast on tunable lighting back in September, and that archive is still available, although for a limited time.