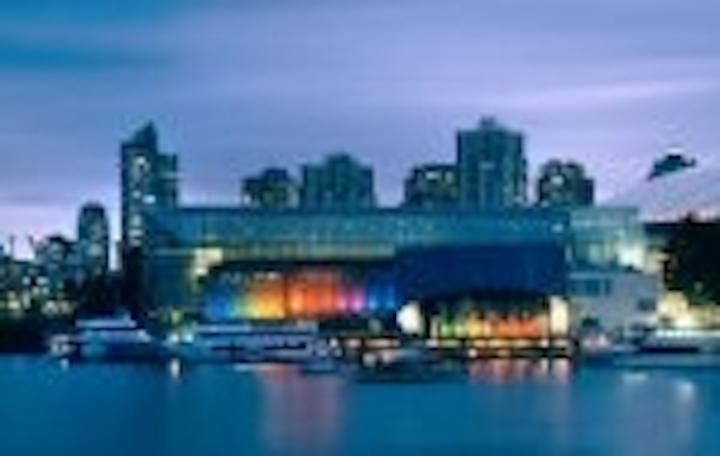 TIR Systems Ltd has won a contract worth over CAN$300,000 to supply the Hong Kong Special Administrative Region (HKSAR) Government with LED-based lighting for its showpiece Harbour Lighting Plan.
The objective of the HKSAR Government is to rejuvenate the waterfront as part of a wide ranging plan to increase tourism to Hong Kong, and to make the harbour lighting a memorable experience for both tourists and residents. As such, several government buildings of cultural importance were chosen for special lighting treatment.
TIR will be supplying LED-based Destiny products for the Hong Kong Museum of Art and the Hong Kong Cultural Centre with the system being fully operational by mid September 2005, in time for the opening of Hong Kong Disney. Entertaining and breathtaking light shows will illuminate these buildings every night in accordance with pre-set programs. Other pre-set lighting shows will be used as part of the day-to-day appearance of these government buildings.
TIR says that its products were chosen for their superior performance, brightness, uniformity of distribution and colour integrity. All Destiny luminaires incorporate cutting-edge internal thermal management technology, which, combined with their robust weatherproof construction, will ensure long term performance in Hong Kong's sub-tropical to temperate climate.
This high profile project order also represents TIR's first order from its new Asia distribution partner Thorn Lighting Hong Kong. "This prestigious project demands high performance LED lighting fixtures to achieve the harbour light show design. Our client chose TIR for its impeccable product design, quality material, and strong technical support service," said C.K. Lam, General Manager & Director, Thorn Lighting [Hong Kong] Ltd.
"The Hong Kong harbour front lighting contract again demonstrates the strength of the architectural lighting markets in Asia and the attraction of TIR's products within those markets," said Darren Luce, Vice President, Global Sales, Commercial/Industrial Markets. "TIR is honored to be part of the spectacular dynamic night skyline of Asia's world city."