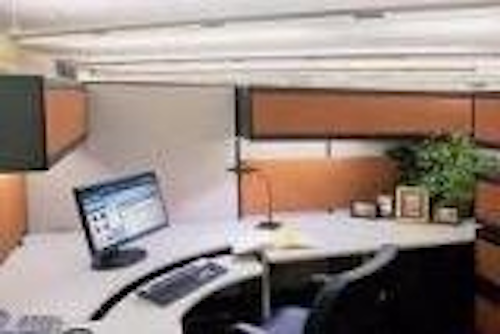 Features:STRATEGIES IN LIGHT
Lighting on track to provide bright future for LEDs market
The LED lighting market continues to generate positive vibes for the industry, as Hassaun Jones-Bey and Tim Whitaker found out at the 10th annual Strategies in Light conference.



DIMMING
Controlling the expectations of LED lighting consumers: Why dimming is so important
Manufacturers of LED lighting products need to consider the control options for their products and understand the applications in which their products will be used, say Chris Salvestrini and Amanda Beebe.

STANDARDS
Why 2008 was the Year of LED Standards
In the first of a series of articles, Kevin Dowling explains the importance of standards for LED lighting and looks at the significant progress that has been made so far.
LED DESIGN FORUM
Avoid themal runaway when driving multiple LED strings
The use of a current mirror configuration and additional circuitry can ensure current balancing through parallel strings of LEDs, writes Steve Roberts.
DIRECTIONAL LIGHTING
Designing with LED directional lights: The importance of delivering lux on target
The quality of light and the amount of light reaching the targeted area are the most important factors in directional lighting applications, explains Quata Ocano.
HEAT REMOVAL
Taking the heat out of LED fixtures
Heat sinks, heat pipes and synthetic jets are among the technologies being used by LED fixture makers to remove heat from their products and enable them to operate correctly, reports Francoise Von Trapp.
THERMAL
Managing heat in power LED systems for optimal performance
When designing a solid-state solution with power LEDs, one cannot underestimate the importance of the thermal system design, as encapsulated in the phrase "Think Thermal First". Rudi Hechfellner explains.

Columns/Departments:
NEWS + VIEWS
LED lighting lifts the gloom
LA looking at LED street lights
PerkinElmer buys Opto Technology
Nichia, Luminus form partnership
FUNDING + PROGRAMS
French CITADEL project looks at LED lighting in buildings
The research will help French laboratories to qualify commercially available LED lighting products, writes Christophe Martinsons.
FOCUS ON
Next Generation Luminaires
The winners of the 2008 LED Next Generation Luminaires design competition were announced at Strategies in Light in mid February.
LAST WORD
Lighting market presents numerous opportunities for LED manufacturers
The prospects are good for strong growth in certain lighting sectors, says Bernhard Stapp, vice president, solid state lighting, Osram Opto Semiconductors.