Lighting market presents numerous opportunities for LED manufacturers
The prospects are good for strong growth in certain lighting sectors, says Bernhard Stapp, vice president, solid state lighting, Osram Opto Semiconductors.
Apr 27th, 2009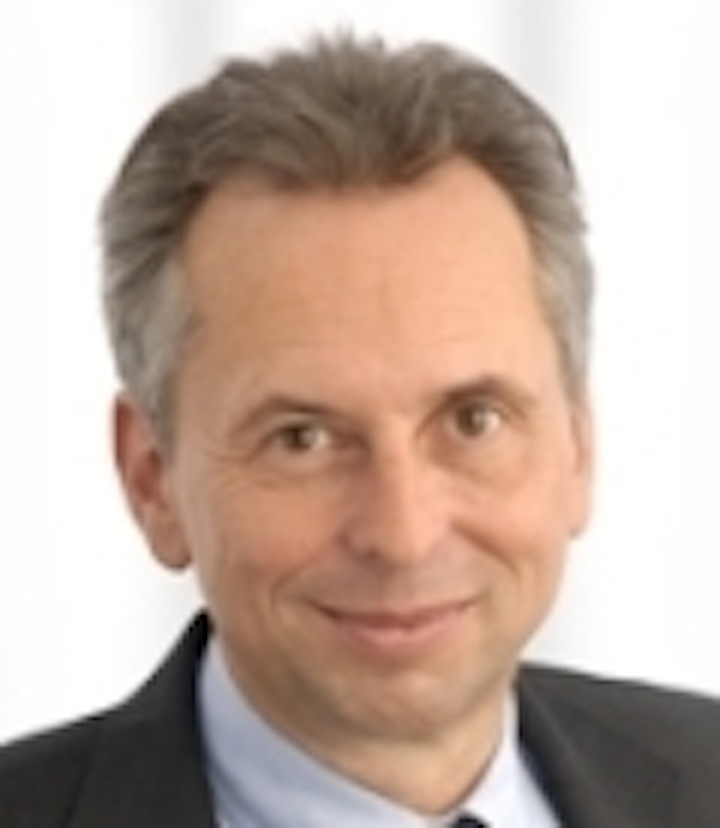 Within the general illumination market for LED lighting, Osram Opto Semiconductors sees three main areas for growth in the shorter term. The first of these is outdoor lighting, including streets, roadways, parking lots and tunnels; the second is professional indoor lighting, including offices and retail; and the third is LED retrofits.
Looking further ahead, residential lighting will clearly become a major market. This is connected to building and design cycles, and the buying decision is based much more on an emotional response, providing what the customer actually likes, for example sparkling light and vivid colors. This contrasts with the current growth markets, where there is usually some form of milestone or performance criteria that need to be met, for example energy-efficiency targets or specific light distribution patterns.
For outdoor applications, the ability to provide cool white LEDs with a performance level of ~100 lm/W has created a sweet spot that is now being exploited. There is a great deal of momentum, particularly in Asia, where a huge amount of new infrastructure is being installed. Another factor is that many Asian countries are comfortable with cool-white light, where efficiency is best. We have been involved in a number of trial street-lighting installations, perhaps 20 to 30 poles at a time. Now this is becoming a volume business. Lifecycle cost calculations are the overriding factor, and the total cost of ownership must be below five years.
+++++++
This article was published in the April 2009 issue of LEDs Magazine.
To read the full version of this article, please visit our Magazine page, where you can download FREE electronic PDF versions of all issues of LEDs Magazine.
You can also request a print copy of LEDs Magazine (available by paid subscription) and sign up for our free weekly email newsletter.