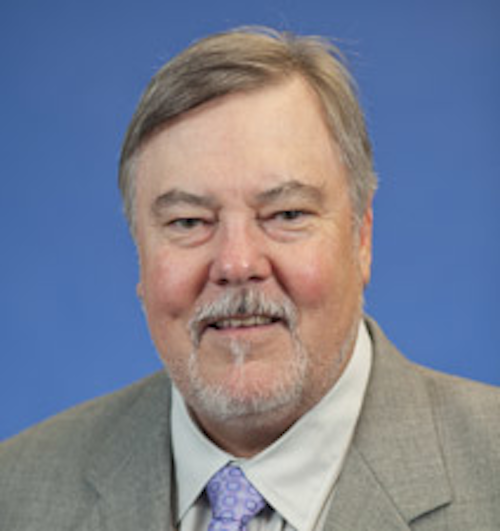 We've published a lot of material originating with LightFair International (LFI), which took place recently in New York City, and we have a feature on the exhibits coming next month. Controls were a big story, and Philip Smallwood from Strategies Unlimited sums that technology sector up nicely in our Last Word column. Given time to reflect, I think the quality of light produced by LED sources was the biggest story that emerged near the lights of Broadway this year.
Light quality is a multifaceted subject and specific to an individual application. Mark Rea, director of the Lighting Research Center (LRC) at Rensselaer Polytechnic Institute, has championed the need for benefit metrics to truly define the value proposition of solid-state lighting (SSL), and he is correct. It would be convenient to have a comprehensive but short list of metrics for lighting destined for retail, medical, or hospitality usage. Still, LED manufacturers, and even lighting manufacturers, demonstrated compelling light sources at LFI that target specific applications.
One issue is the need for great color rendering for retail and similar applications - while delivering the full energy-efficiency benefits of LED sources. Some of the best lamps on the market in terms of color quality still trail the mainstream efficacy curve by a wide margin.
There are many approaches to high CRI and good R9 performance for saturated reds. Red is often the stumbling block to good efficacy because sources with good red performance typically emit wasted energy in the infrared spectrum.
GE Lighting plans to address the red-rendering need with its new TriGain phosphor. Of course, GE will have to work with an LED manufacturer that will make LEDs specifically for GE Lighting products using the phosphor. TriGain can deliver what Jerry Duffy, general manager for global product management of GE Lighting, calls a "red line phosphor" in describing a narrow emission band in the red wavelengths.
Cree is bringing its TrueWhite technology, which mixes off-white and red LEDs, to the LED array or light-engine level for easy integration into luminaires. The demo at LFI showed that for equivalent lumen output, the TrueWhite approach delivered almost a 25% efficacy advantage over 90-CRI LEDs and a greater efficacy advantage over legacy ceramic metal-halide sources. But the two-channel approach adds cost.
Broader light quality goes beyond great CRI and reds. Osram has a new mid-power LED designed for linear lighting fixtures. Light distribution is a key quality metric in such an application, and the volumetric-phosphor approach of the new LED emits on five sides for a broad beam.
Even as the industry approaches endorsement of a new set of color metrics, Rea's call for benefit metrics rang true across the exhibit floor at LFI. We will welcome new color metrics. But we call on the industry to develop metric suites for critical applications, especially as technologies such as human-centric lighting emerge.
Maury Wright,
EDITOR
mauryw@pennwell.com