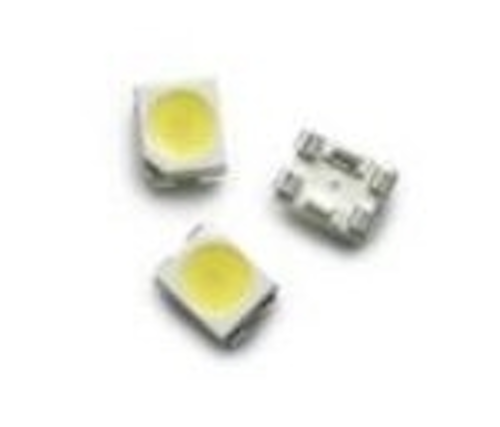 Avago Technologies is one of the largest producers of visible LEDs in the world and ships billions of products annually. Known for its LEDs' performance, efficiency and reliability, Avago offers an extensive portfolio of products at globally competitive prices. From a discrete LEDs supplier, Avago has emerged to offer total solutions for lighting applications.
Key products include high brightness and high power LEDs, PLCC surface-mount LEDs, color sensors, and display backlighting module solutions. These LEDs and display modules address a wide range of markets, including electronic signs and signals, automotive, solid state lighting and LCD display backlighting. More information is available at www.avagotech.com/led and www.avagotechlighting.com.
Applications and products
Applications range from automotive to consumer electronics, appliances and industrial, mobile and lighting; all applications call for the efficiency and reliability of LED lighting. Avago's surface-mount, through-hole and display products are the LEDs of choice for many of these applications.
0.5W PLCC-4 LEDs
For decorative and mood lighting, electronic sign and signaling and automotive applications.
Avago Technologies´ new range of half-Watt PLCC-4 LEDs offers the ideal solution for decorative and mood lighting applications and is available in the full color range. The improved package is based on the industry standard PLCC-4 platform (3.2x2.8x1.9mm) and enables a higher drive current of 150mA.
Higher drive current is possible due to the enhanced heat dissipation capability which also allows you to operate the LED at up to +110°C ambient temperature. The package is highly reliable and has a long lifetime due to enhanced silicone resin material and the very low thermal resistance of only 60K/W (junction-to-pin).
The high light output at a wide viewing angle (120 degree) provides a good light mixing even at a short distance from the package. All this makes it an ideal light source for decorative and general illumination applications, channel or counter lighting as well as advertisement panel backlighting.
The small size of the PLCC-4 platform package enables higher packaging density over a given area compared to other half-Watt solutions available on the market. This, for example, helps to significantly increase the resolution of a screen in a signage application.
The 0.5W PLCC-4 family is fully AEC-Q101 qualified and can be used for interior automotive lighting applications such as dome, map & reading lamps and for white and exterior signaling applications, such as tail lights or side repeater with AlInGaP colors. Other possible applications are display backlighting, small battery powered reading lamps or flashlights.
The 0.5W PLCC-4 is available in the following colors: amber, red-orange and red, blue, green and white colors (warm white, cold white). On the white colors, Avago introduced a new, tighter color binning to cater to the demands of lighting customers.
The 0.5W PLCC-4 is compatible with industry standard manufacturing processes as it can be IR reflow soldered and the moisture sensitivity level is 2a (4 weeks of floor life) in accordance to JEDEC.
1W Moonstone™ High-Power LED
ASMT-Mx00 is a family of 1W power LED available in cool white, warm white, blue, green, red and amber.
Avago Technologies' 1W high power LED is an easy-to-use high flux output SMT package which is compatible with standard IR reflow process, has an extremely low package thermal resistance with a robust moisture sensitivity level and is designed with silicone encapsulation to maintain long operation life of the LED. A slim package profile and a wide smooth radiation pattern make the package ideal for many stage lighting applications:

• Portable appliances eg torchlight, headlamps
• Reading light, spot light, accent light
• Decorative, garden, architectural lighting