Efficient LED planar lighting begins at the light source (MAGAZINE)
LED planar lighting is a new product category that uses LED technology to create large, flat surfaces of uniform light in a highly efficient way, writes ITAI COHEN.
Jun 14th, 2010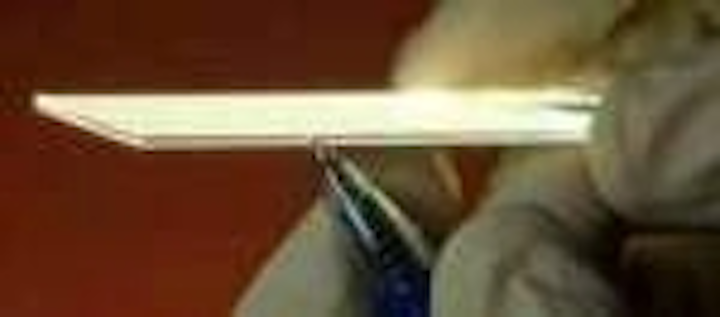 Over the last decade we have witnessed mainstream market adoption of LED technology. This has been due to the phenomenal improvement in performance and reliability of highpower LEDs, and the reduction in cost that stems from high-volume manufacturing. These improvements mean LEDs have replaced traditional lighting in many applications. Early uses of LEDs included indication lights and traffic signals, while today we see a wide range of applications such as retail and display lighting, indoor and outdoor signage, wall-mounted fixtures, backlighting for LCDs, and even the replacement of incandescent bulbs. Developments in LED technology have also brought about the creation of new applications that did not exist before, specifically in the decorative and architectural lighting sectors.
One of the common denominators for many new applications of LED technology is planar lighting. LED planar lighting refers to the application of LEDs to create uniform surfaces of light. Since LEDs are a point source, creating large surfaces of uniform light has always been cost prohibitive, and has resulted in a significant loss of efficiency. However, a new technology has emerged that establishes LED planar lighting as a generic product category, without compromising on optical efficiency, product form factor or volume capabilities.
++++++
This article was published in the May/June 2010 issue of LEDs Magazine. To read the full version of this article, please visit our magazine page, where you can download FREE electronic PDF versions of all issues of LEDs Magazine. You can also request a print copy of LEDs Magazine (available by paid subscription) and sign up for our free weekly email newsletter.