Dimming method affects chromaticity of white LEDs
A study of dimming methods indicates that the lowest chromaticity shift among high-power white LEDs is observed for phosphor-converted LEDs dimmed using pulse-width modulation.
Oct 10th, 2005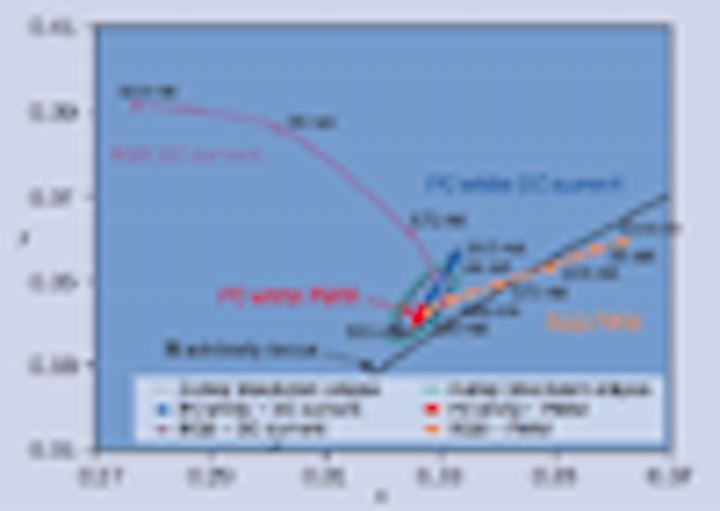 At the recent Solid State Lighting conference, Marc Dyble from the Lighting Research Center at Rensselaer Polytechnic Institute presented a paper on the extent to which the chromaticity of different high-power white LED systems is affected by the use of different dimming methods.
To read the rest of this article, please register for a free subscription to LEDs Magazine Review.
Existing subscribers:Click here to enter your reader number and download the new issue.