Hybrid fixture lights up the night
The LED/incandescent light fixture developed by the California Lighting Technology Center and partners will save energy and costs, and reduce light pollution. The hybrid fixture, which includes a motion detector, is now being applied to pathway, entryway and security lighting.
Jul 19th, 2005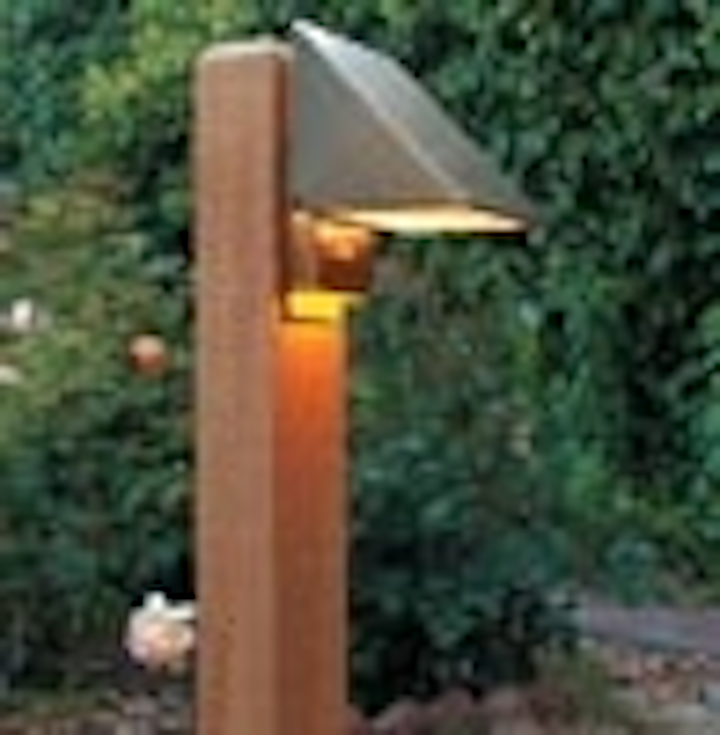 Many exterior entry and walkway lights in residential and commercial locations use incandescent lamps because they are small and inexpensive. However, these lights tend to burn all night long, and their inefficiency leads to high energy use. The lights also burn out quickly, which compromises security until the lamps are replaced. Compact fluorescent lamps (CFLs) are more efficient and last longer, but cost more and can be difficult to fit into existing fixtures.
A hybrid LED/incandescent fixture with an integrated occupancy sensor (figure 1) addresses both energy and security concerns. A 5 W amber LED runs continuously during the night; the occupancy sensor turns on the incandescent lamp only when motion is detected, flooding the area with warm, bright light. After a few minutes the occupancy sensor turns off the incandescent lamp, while the LED array continues to run.
+++++++
To read the rest of this article, please register for a free subscription to LEDs Magazine Review.
Why?
Existing subscribers:Click here to enter your reader number and download the new issue.