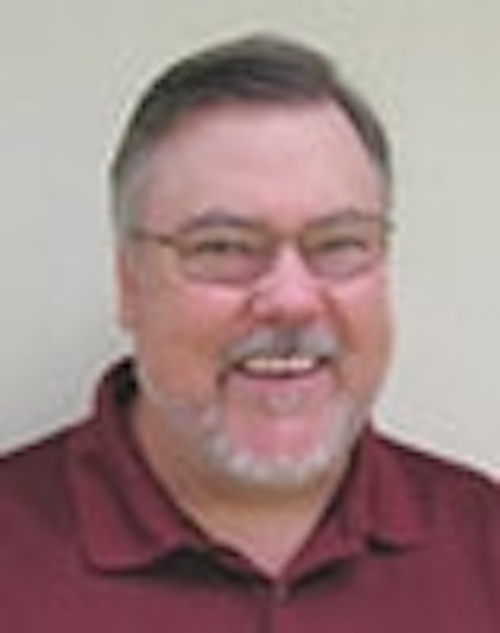 +++++
This article was published in the October 2013 issue of LEDs Magazine.
Visit the Table of Contents and view the E-zine version in your browser. You can download a PDF of the magazine from within the browser E-zine.
+++++
Before beginning to write regularly about the lighting industry five years ago, I was mostly oblivious to the color of white light. To me white was white. I remember buying a BR30 compact fluorescent (CFL) lamp for one of our kitchen downlights, and it was a daylight-like cooler white that was very bright. I was far more enamored with the better visibility on my cutting board than noticing that the lamp looked nothing like the others in the vicinity. My question is how common is that indifference in the world — even in applications such as hospitality where presumably consistency matters? Less onerous consistency requirements would lead to lower-cost LED products and probably more efficient ones with even longer lifetimes.
Now over the past five years, I've spent more than enough time with lighting designers and specifiers to know just how much most of them care about the consistency of lumen output and color. And I'm sure they stress that philosophy with their clients. But I've noticed that many of those clients trade off lower maintenance costs for consistency once the designer leaves the premises.
What prompted this column? Well, I've become a bit of a lighting snob inspecting the technology used in public spaces.
I recently attended the Street and Area Lighting Conference produced by the Illuminating Engineering Society (IES). The conference was at a very nice hotel, the kind of place that you would think would seek consistency in lighting. Especially with the IES coming to town, you would expect that hotel management would make sure the lighting was right. After all, the city of Phoenix even installed new LED streetlights approaching the hotel just as an acknowledgment of the conference.
Outside the main doorways to the convention space, however, I found some lighting in dire need of maintenance. And I don't believe any of it was LED lighting. There was a line of bollards directly across from the doorway in which the light from three successive fixtures looked pink, cold white, and green.
Above a large paved patio in the same area, the ceiling lighting appeared to be four separate fixtures forming something of an artistic-looking chandelier. The grouping directly above the doorway had three warm-white fixtures that looked consistent but a fourth that was a much cooler white. The palm trees lining the walkway to the convention area feature in-grade uplights, but about a third of them were burned out.
I didn't write this column to pick on that hotel that I actually like. And that hotel is not alone. Speakers at The LED Show in Las Vegas back in August lampooned the lighting in the convention ballroom — including some festoon lighting in which the reflection of pixelated LEDs was clearly visible.
My point is simply this: Customers can control the cost of solid-state lighting (SSL) installations by reasonably specifying only the performance level required in a given application. If you are not going to maintain lighting at a consistent color temperature with good color rendering, you shouldn't pay for it. Maybe most guests won't notice. Or have I just happened upon some poor examples of maintenance of late? I'll be interested to see if anyone from the IES conference noticed the things that I did and perhaps comments on this column.
Meanwhile, I look forward to seeing many of you in Munich for Strategies in Light Europe (sileurope.com) in November. Maybe we can inspect some lights together.