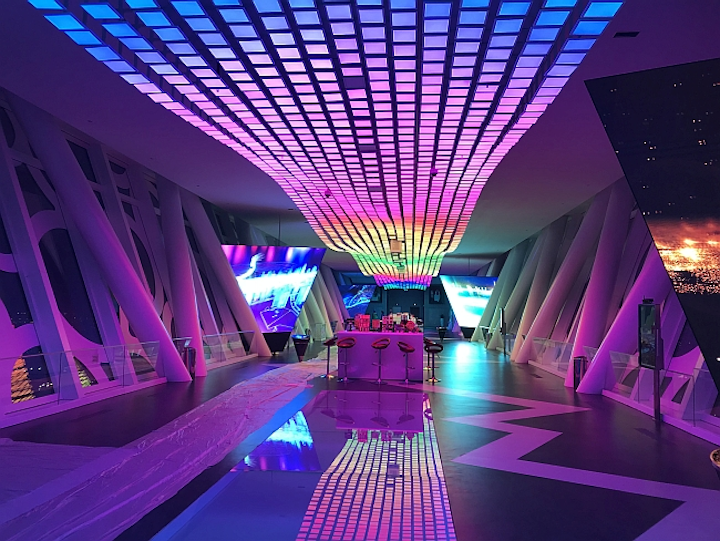 The city's giant Dubai Frame LED lighting installation dynamically changes colors with hardware and controls from Signify, Tryka, and Pharos.
Signify, which has been building an impressive portfolio of outdoor architectural lighting projects, is now showing off another, having joined with British lighting design specialist Tryka to illuminate the giant Dubai Frame, the new landmark that mimics a colossal picture frame outlining the city.
Some 500 Signify LED luminaires and spotlights can dynamically switch from purples to greens to yellows and other hues, dialing up varying light scenes on the facade of the 150×93m (492×305-ft) monumental structure.
Another 3000 250×250-mm (about 10×10-in.) RGB LED ceiling tiles from UK-based Tryka provide changing colors and visual effects on the ceiling of the enclosed glass viewing area at the top, under instructions from a Pharos LPC X lighting control system.
The Pharos technology also pairs with Philips Color Kinetics' Light System Manager by Signify to restyle the façade appearance.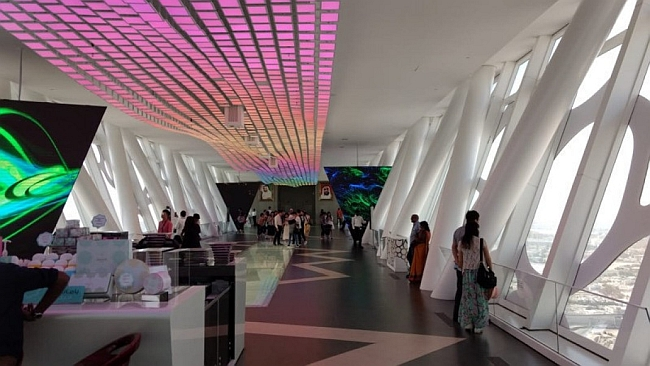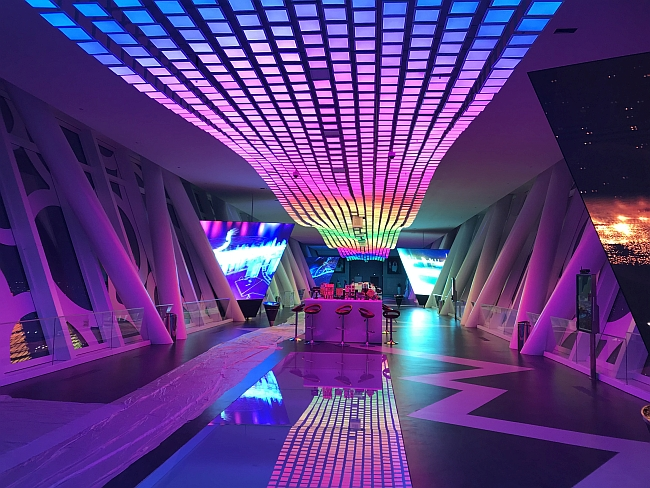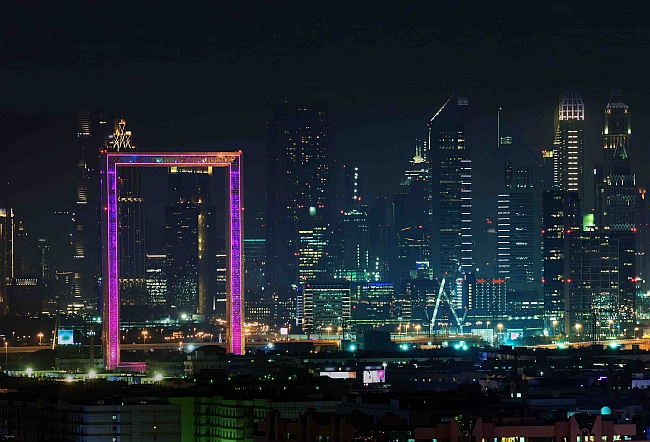 The Dubai Frame has plenty of colorful LED variations, on both the façade and the observation deck. (Photo credit: Facade photos from Signify. Observation deck photos from Tryka.)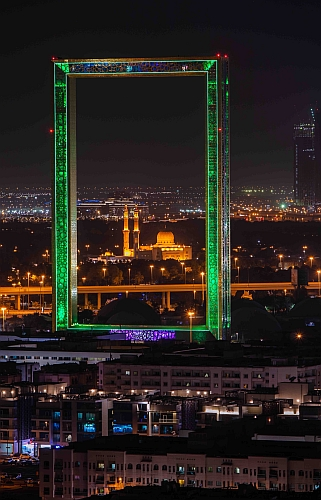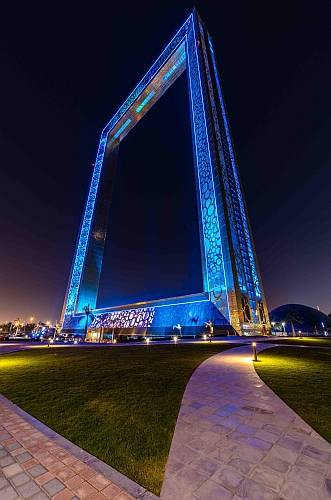 The Dubai Frame, designed by architect Fernando Donis, stands in the city's Zabeel Park, framing modern skyscrapers on one side and the old city on the other.
It opened last January, and with its first year anniversary approaching, Signify commemorated the occasion by re-releasing photos. The Dubai birthday comes amid a number of other recent Signify architectural and public lighting projects, such as one turning Beijing's 1083-ft China World Trade Center Tower B into a giant screen of changing scenes, and another lighting up nearly a mile-long stretch of Shanghai waterfront, bridges, and buildings.
The former Philips Lighting organization has been involved in many other façade and architectural projects over a number of years, illuminating various modern architectural features and historic landmarks with Color Kinetics LED lights, including Turkey's Tunca Bridge, the San Francisco Bay Bridge, the Miami Tower commercial building, and a high-traffic bridge in Hanoi, Vietnam.
MARK HALPER is a contributing editor for LEDs Magazine, and an energy, technology, and business journalist (markhalper@aol.com).