Barco provides unique advertising solution for Finish Line
Barco has completed a front-serviceable, 9- x 3-foot LED display panel for Finish Line, Inc. in Brooklyn, New York.
Dec 6th, 2004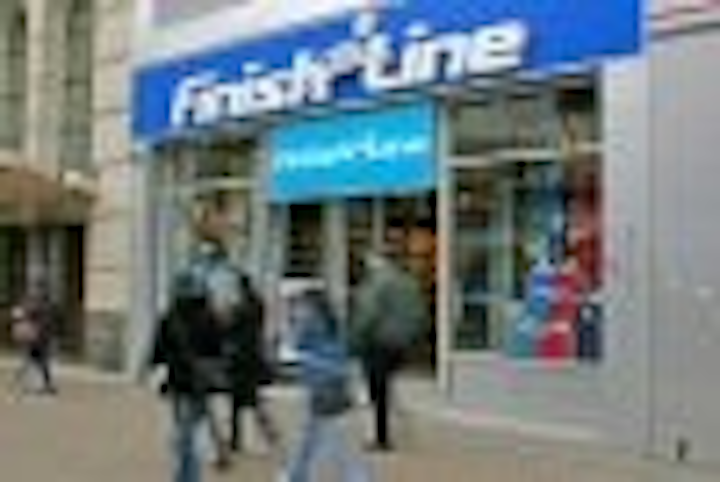 Finish Line, which specializes in athletic footwear and apparel, will use Barco's state-of-the-art outdoor LED video screen to display its line of shoes and sports attire.
"When Finish Line wanted to create its new street store in New York it was faced with the design challenge of how to stand out on a very retail-busy street, not to mention that it also needed to be open in 30 days," said Danny Barnycz, president of the Barnycz Group, managers of the Finish Line project.
"The Barnycz Group was called in to design a solution that would grab customers' attention and turn heads. The Barco DLITE 7-millimeter (mm) LED Display was chosen. Barco brought innovation and its signature support system, all in the time required. The result is now great store traffic."
Barco arranged 12 Barco outdoor LED tiles to custom-fit directly above the entrance doors of Finish Line's store in Brooklyn. Each 7mm tile measures 17.6 square inches, creating more than 25 square feet of total surface display area.
The LED video board allows Finish Line to display colorful advertising images and promotional content that will function in even the most extreme outdoor conditions. The DLite tiles received the industry's highest rating, IP65, which makes it the most weather-resistant LED available.
"We're pleased to team up with both the Barnycz Group and Finish Line, one of the world's most well-known and successful retail companies," said David Janke, general manager of Barco Media. "Perhaps our greatest success with this project was the speed with which Barco quickly created a total display solution for Finish Line. Receiving the initial order only four weeks prior to Finish Line's grand opening, Barco was able to deliver on-time, on-budget and beyond expectations."