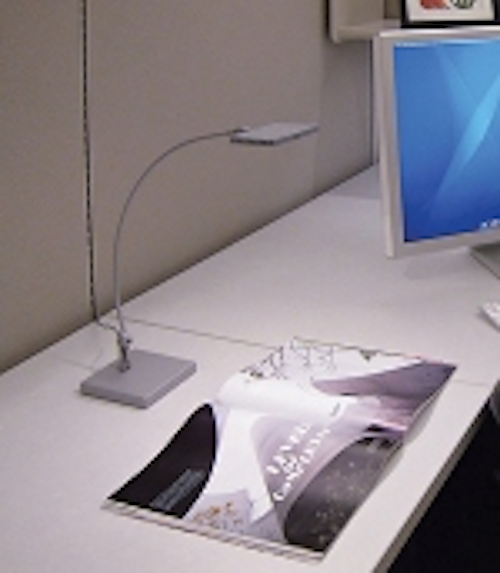 Ruth Taylor, a research scientist with the DOE's Pacific Northwest National Laboratory, took the stage at the 2010 Strategies in Light Conference, and announced winners in the 2009 Next Generation Luminaires solid-state lighting (SSL) design competition. The judging panel selected four products to receive the Best In Class honor along with 43 other prize winners.
According to Taylor, the 2009 program drew 126 entries. The panel chose winners in a number of indoor and outdoor lighting categories. And when a product stood out above the other winners in a category, the judging panel bestowed the Best In Class award.
Comprised both by lighting designers and technical experts, the judging panel evaluated entries based on typical criteria such as color quality, aesthetic appearance and luminance. Taylor also specifically pointed out the attention given to serviceability and replacement attributes.
The Best In Class winners includes the Curve task light from Finelite, the Stile Styk wall washer from Spilighting's Stile brand, the Evolve LED R150 street light from GE Lighting Solutions, and the VizorLED parking-garage light from Philips Wide-Lite. According to Taylor, the Curve desk lamp garnered more judges points than any other winner.
In total, 70% of the winners were indoor products and the remainder were outdoor products. The full list of winners includes 11 indoor categories and 6 outdoor categories.
Taylor stated, "The competition was designed to highlight the best of the best, but to also have this catalog." She refers to the catalog printed by the DOE including the winners and representing products that have now been independently evaluated by experts. Referring to the competition, Taylor pointed out that the catalog essentially labels winners as "recommended by the judging panel."
The entry process was laborious. Companies had to submit extensive documentation including data sheets on enabling components such as LEDs, and drivers. They had to submit photometric files including LM-79 test reports. And the companies had to submit two product samples – one that the judging panel could install for consideration and the second for tabletop evaluation.
The start of the 2010 competition is just around the corner. Expect details at the LightFair International show scheduled for May 10, 14 in Las Vegas.