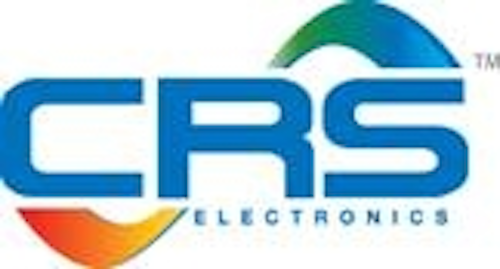 CRS Electronics (booth #2604)
Welcome to Lightfair Week! Lightfair International is North America's largest architectural and commercial lighting tradeshow and conference. Also, welcome to the first issue of five this week of The Daily Lightfair.
LEDs Magazine is expecting to see some very interesting technology advancements, new products, higher-performing iterations of current of products and some great educational content in the keynotes, presentations, seminars and workshops. We intend to bring this to you as live as possible with the daily reporting available on line each morning by 6:00 am. Pacific that will inform you what happened on the previous day and what's happening and what to look out for both this day and the next day. If you are not attending, we will be telling you what you missed.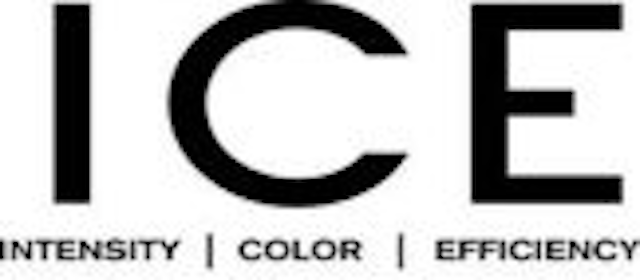 ICE Lighting from CRS
Joining us at Lightfair this year is Maury Wright, LEDs Magazine's new Senior Technical Editor, who will be chasing down the best and the brightest on the show floor for in-depth analysis following Lightfair. This year The Daily Lightfair is brought to you thanks to our sponsor, CRS Electronics, who themselves will have some very interesting product release news on the show floor on Wednesday. Maury will be there for this and other exciting new product announcements and releases from close to 500 exhibitors.
Last Friday, Jed Dorsheimer of Canaccord Adams reported that he would be heading to Lightfair, commenting, "While much of the interest in the LED sector has been focused on the LCD BLU opportunity, we expect this to shift next week toward the general illumination markets. We expect very strong focus and attention on new LED product introductions; however, we believe that current pricing and technology will still point to limited adoption and niche markets in the near term."
Dorsheimer also said that the scale and technical improvements over the next to years will result in falling cost per lumen, thus enabling a wave of adoption beyond 2012. "We attribute this drop in $/lm to a combination of lm/W improvements, new entrants focused on automation and yield improvements, a potential oversupply resulting from vertical integration among many LCD OEMs, and a shift by incumbent merchant suppliers. The beneficiaries of this price competition will be the lighting companies and system integrators," he said. Dorsheimer says that he will be looking for insight into key ROI metrics to aid in analysis and that he will also be taking note of how manufacturers are addressing the less measurable trends that he believes will also play an important role in fostering LED adoption in general lighting beyond financials, such as quality of light, color temperature, and managing end-of-life or retrofit issues.
Events on Monday May 10
First up in today's pre-event activities at 9:00 am, the Lightfair Institute presents a 1-Day Course led by Jack Curran of LED Transformations, entitled "LED Performance Guidelines: Good; Bad and How to Tell the Difference." Solid-state lighting represents a radically different and rapidly changing technology, making it difficult for traditional industry players to stay current. Those attending this course will learn key elements of LED system performance for both white and RGB products, including design compromises typically made by manufacturers. Curran will explore the interrelationships among components of an LED lighting system: lamp; optics; driver and luminaire, as well as environment. Taking a completely agnostic view of suppliers, he will examine the best and the worst of SSL applications and provide a practical guide to understanding the difference.
If you have ever asked what makes LED lighting technology different from other illumination sources including cultural differences? or How can I distinguish good from poor SSL products and what questions should I ask luminaire manufacturers?, Curran is sure to give you an answer. He will also cover the key performance elements that make up an LED lighting system; how they interact with each other and the surrounding environment, as well as which applications are presently not suited for SSL technology and why.
If you are interested in outdoor lighting and the impact on colleges and universities, also at 9:00 am, the Lightfair Institute presents a Workshop led by Moji Navvab of the University of Michigan, entitled "Outdoor Lighting Design Challenges for a University Campus." Campus exterior lighting is the general and accent lighting that shape the perception of a night environment or "nightscape" to enhance the visual experience while providing proper illumination levels. The lit environment is composed of buildings, streets and pathways, as well as spaces in between and incidents such as statues, fountains and bridges.
Today's Luncheon Keynote will be delivered by Steve Jones of McGraw-Hill Construction and will highlight modeling technologies, collaborative processes, sustainability objectives and ever-higher client expectations which are creating an environment of change unlike anything the architecture, engineering, and construction industry has ever experienced. Jones is expected to share his perspective on the future of the construction industry with a particular focus on how it impacts lighting.
At 2:00 pm, Jianzhong Jiao of Osram Opto Semiconductors will provide an update on LED & Solid State Lighting Standardization in a workshop presented by the Lightfair Institute. Jiao will deliver a complete overview of the standardization process and new standards for LED lighting, examining the standards for general lighting applications developed or under development by ANSI, NEMA, IESNA, UL and other organizations. He will also discuss terminology, testing and requirements for system and component level specifications for luminous efficacy, photometry, chromaticity, lumen maintenance, electrical, thermal and other environmental conditions. Jiao will also give a perspective on Energy Star specifications.
Events on Tuesday May 11
Tuesday will be another busy day of education from the Lightfair Institute. The one-day course "LED Luminaire Design" begins at 9:00 am. The course offers a full day of presentations from, and a panel discussion with, 4 industry professionals, moderated by Mark McClear from Cree. The panel will discus fundamental design considerations necessary to establish a framework for successful LED fixture design.
Also starting at 9:00 am is "Photometry 101" at which attendees will be able to take the mystery out of photometric reports. Attendees will become acquainted with the basic terms used in photometric reports, see video of an actual photometric test, and see how the information in photometric reports is applied to the daily practice of lighting design.
Don't miss Jim Brodrick's luncheon Keynote Address entitled "Solid-State Lighting: Preparing for the Opportunity ."
Another Tuesday "must-see" is "Chip Heads vs. Bulb Heads - Can't we all try to get along?" with Cree's McClear along with Jeffrey Miller.
Also on Tuesday, the DOE and IES host the 2nd annual Commercial Building Energy Alliances Lighting and Controls Supplier Summit with CBEA member presentations and manufacturers having the opportunity to meet face to face with these members. Over 125 participants are expected.
Offsite, the Council for Optical Radiation Measurements (CORM) is holding its Annual Conference and Business Meeting at Planet Hollywood. The 2010 Annual CORM Technical Conference is structured to provide interaction between the optical radiation industry and National Metrology Institutes (NMIs) such as the National Institute of Standards and Technology (NIST), National Research Council (NRC) of Canada, and National Center for Metrology (CENAM) of Mexico. Tuesday's technical agenda deals specifically with Solid-State Lighting.