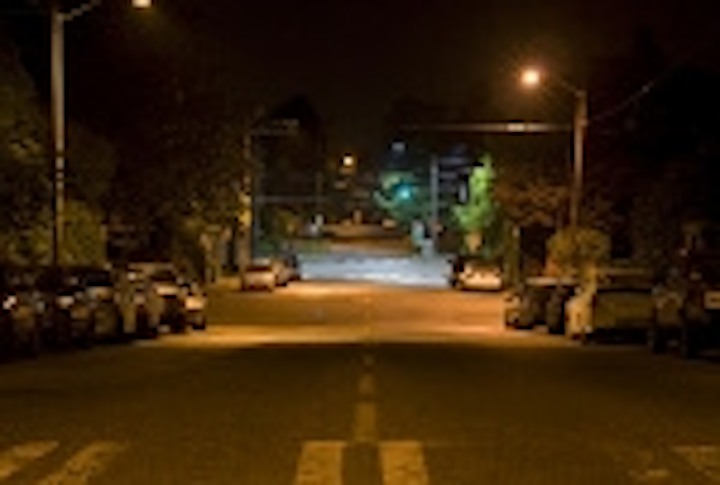 Seattle remains among the most aggressive US municipalities in moving to LED-based solid-state lighting (SSL) to replace legacy street lights. The city just announced a new deployment in the Belltown and Central areas. Vishay, meanwhile has new LED light panels for street lights, and Dialight helps LED customers recycle legacy lights.
Seattle City Councilmember Bruce Harrell announced the latest LED street light project in Seattle. The deployment is scheduled for August as an expansion of the ongoing Seattle LED pilot project. The new deployment will cover arterial roadways in a four-block area of Belltown and a five-block area of the Central District.
"These are the first arterials in our city to be tested for LEDs," said Harrell who chairs the City's Energy, Technology and Civil Rights Committee. "Effective streetlighting is essential to fostering safe neighborhoods and a safe nightlife environment."
Site photos show examples of LED street lights that are already installed on Capitol Hill in Seattle compared with legacy high-pressure sodium lights. In the photos, the LEDs appear to provide significantly better lighting.
Seattle is moving forward with LEDs for several reasons including better lighting, energy efficiency, and more reliable lights. The city has said that in 2004, it experienced 32,000 street light outages. Partly due to the LED program, the backlog of lights needing repair has been cut to 1000.
Seattle City Light is in the third phase of a four-phase effort to re-lamp all 84,000 street lights in the city. Later this year, the city will begin using LED luminaires throughout its street-light replacement program.
"In terms of customer service, LED streetlights give us a consistent, energy efficient solution that will save the city money," said Councilmember Harrell. "These two areas will provide the needed testing for arterials and address public safety concerns at the same time."
Vishay adds LED panels for street lights
In the LED and driver segment for outdoor lighting, Vishay Intertechnology just announced the VLSL30 and VLSL31 light panels that integrate four strings of six LEDs and target applications including street lights and industrial-lighting applications. The former features cool white LEDs in the 5000K – 7000K range while the latter features warm white LEDS in the 3800K – 5000K range. The panels output 2160 lm and 1900 lm respectively.
Vishay offers an optional 56W driver module with eight channels of constant-current drive – each capable of driving six LEDs. The drivers can also be controlled by an ambient light sensor.
The new panels and driver are offered separately and as part of an LED Lighting Development Kit. The kits contain one light panel, one driver and five reflectors that support different viewing angles.
Dialight aids LED customers with recycling
Meanwhile LED lighting specialist Dialight hopes to lessen the impact for municipalities and commercial facilities that want to convert to LED lighting for outdoor spaces. The company is partnering with Veolia Environmental to offer recycling for high-intensity discharge (HID) lamps, and legacy street light lamps and fixtures.
Dialight points out that many legacy lamps and fixtures include hazardous material such as mercury that must be recycled or disposed of properly. Moreover municipalities can be liable for penalties if they handle such procedures improperly.
"LEDs are a much 'greener' option than traditional HID and fluorescent fixtures," said Roy Burton, Dialight's Group Chief Executive. "By adding this recycling option, we're able to enhance the environmental benefits changing over to LEDs and relieve our customers of the burden in figuring out how they're going to deal with the discarded fixtures."
Veolia Environmental is one of the largest commercial recyclers of lamps and ballasts in the world. The recycling services will be free for customers that buy Dialight LED SSL products.