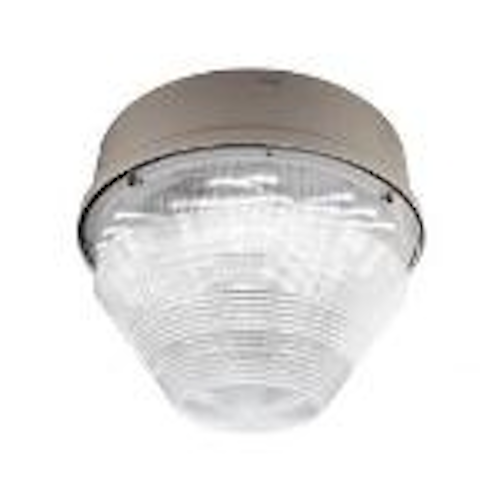 DePaul University, located in the Chicago, Illinois area, has installed LED-based solid-state lighting (SSL) in the campus' Sheffield Parking Garage. The University is counting on 60% energy savings as well as lower maintenance costs. Meanwhile, cities in Michigan, Wyoming, and North Carolina pursue LED street-light projects.
Sunovia Energy supplied EvoLucia LED lights for the DePaul Parking garage. Distributor Illinois Solar Products facilitated the sale of the 90W SSL products that replaced 210W metal halide lamps.
The University is expecting the LED lamps to last a minimum of 6 years before any lamps need to be replaced. That maintenance savings along with energy savings will accelerate payback on the project.
"It is our goal to provide the best possible energy-saving products at the most competitive prices – and that is exactly what EvoLucia allowed us to do for DePaul," said Ernie Nathan of Illinois Solar Power. "After seeing the outstanding performance the EvoLucia lights achieved at such a low input wattage, I knew they were the ideal solution for our customer, DePaul University."
"In addition to consuming less than half the energy, LED lights are more durable than traditional metal halide lights, making them ideal to stand up to the constant vibration of traffic," said Jim Perkins, vice president of global sales for Sunovia. "Parking garages are an ideal application for energy-saving LED lighting, given that parking garage lights are on 24 hours per day, seven days per week."
DePaul also joined Cree's LED University Program back in July when it initially announced plans to pursue the Sheffield Parking Garage project. Bob Janis, vice president for Facility Operations at DePaul said, "DePaul is committed to preserving resources for future generations and continuing a variety of eco-friendly initiatives that have garnered national recognition in recent years."
Gillette installs LEDs on Second St
In LED street-lighting news, the city of Gillette, Wyoming installed 65 LED lights along its Second Street corridor. According to the Gillette News-Record, the SSL installation covers the area from Rohan Avenue to the Port of Entry.
The City hopes to determine if the new lights deliver on the promised maintenance savings before making an effort to replace all 2900 street lights. In addition, Gillette officials hope to determine if LED lights are better for snow and icy conditions according to the report.
Earlier Gillette had installed LED lights around the outside of some city buildings relying on a US Department of Energy (DOE) Energy Efficiency and Conservation Block Grant (EECBF) for funding. A second grant made the street-light trial possible.
In another cold-weather locale, Gaylord, Michigan is trialing LED street lights from three different manufacturers before replacing 86 high-pressure sodium (HPS) lights. According to the Gaylord Herald Time, the city is as much concerned with aesthetics as with light output. But the city does hope to ultimately save $8500 annually in energy costs. Federal stimulus money and Gaylord's Downtown Development Authority funds have enabled the project.
Ashville seeks street light funds
The city of Ashville, North Carolina is also considering an LED street light project and looking for funding to do so. According to the
Ashville Citizen-Times
, the City Council plans to borrow
$3-$5 million to install high-efficiency street lights
and fund other energy-centric projects such as solar panels. The City Council has identified LED street lights as the retrofit that brings about the greatest savings to taxpayers. Moreover the city anticipates receiving a $250,000 DOE EECBG that will cover the initial payment on the sought loan.