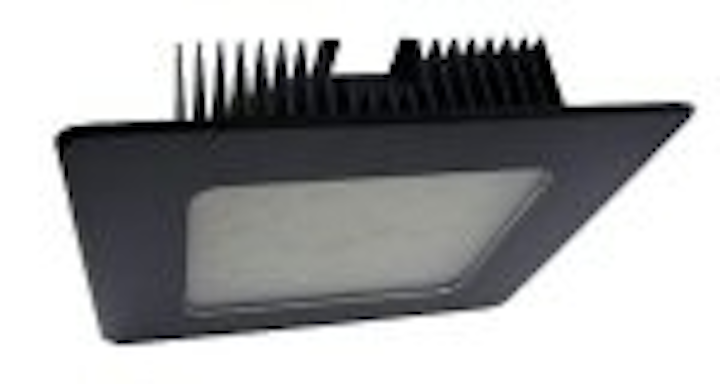 Lighting Science Group Corporation has entered into an agreement with OptiLED Holdings Co. Ltd. for distribution of Lighting Science's Optimized Digital Lighting (ODL) Low Bay fixtures in the People's Republic of China (including the Hong Kong and Macau special administrative regions), Taiwan, Japan, Korea, Australia, and New Zealand.
OptiLED will market the ODL Low Bay fixtures for use in parking garages and many other applications. The agreement marks the entry of Lighting Science into the international marketplace.
The ODL Low Bay fixtures contain an array of high output LEDs and Lighting Science's patented ODL power management system housed in a durable fixture. They consume less than half of the electricity required by incumbent lighting technologies and produce minimal heat. Additionally, the lights are rated for 50,000 hours, or nearly 6 years when used on a 24x7 operating basis, which is approximately 300% to 500% longer than traditional lighting technologies.
Lighting Science's first Low Bay fixtures consume 60 W and contain 42 LEDs. The company's Chairman and CEO, Ron Lusk, told LEDs Magazine that a new 75 W Low Bay fixture has just been released to replace typical 175-W metal halide lamps. "We have the fixture installed in several locations around the US, and we were awarded patents on this light," said Lusk.
In addition to substantial energy savings, the lights virtually eliminate the high, ongoing maintenance costs of conventional lighting and are easily retrofitted where existing fixtures are located.
The terms of the agreement include payment by OptiLED to Lighting Science of a royalty fee per unit sold within the countries covered by the agreement. The Low Bay LED fixtures replace a wide range of older, inefficient lighting technologies in many types of commercial, industrial, educational, retail and municipal applications -- facilities that consume increasingly expensive electricity on up to a 24x7 basis.
Hong Kong-based OptiLED is a leading marketer and distributor of LED products in the Asia Pacific Region, and also manufactures a wide range of LED-based general lighting products to service the emerging LED lighting market in Asia and the Pacific Rim.
Chairman and CEO of Lighting Science, Ron Lusk, stated, "This agreement has substantial geographic scale and provides us with an excellent opportunity to launch our ODL products overseas. With its existing customer base, OptiLED will open new doors for our revolutionary products. We are pleased with the confidence OptiLED has placed in our Optimized Digital Lighting products and patented power supply technologies. We see this agreement as further validation of the economic and environmental value of our Low Bay lights, and look forward to working closely with OptiLED to introduce our product to the international marketplace."