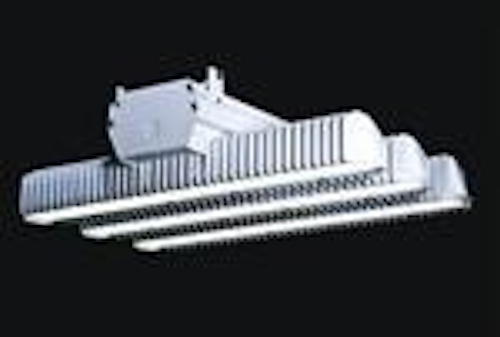 Sections of the Arizona Palo Verde nuclear generating station have recently been upgraded using 130 LED fixtures from Albeo Technologies, a manufacturer of commercial and industrial LED fixtures based in Boulder, CO. The expected savings in energy consumption is expected to pay for the cost and installation of the 130 fixtures within two years.
The nation's largest nuclear plant and power producer of any kind installed three types of LED fixtures including the award-winning NGL 2012 Best-in-class H-Series high-bay fixture (shown), S-Series sealed fixture and the C3-Series linear fixture. According to Albeo, this installation of the H-Series high bay fixtures represents the first 1:1 replacement of LED-equivalent 1000W metal-halide lamps.
"Albeo products are ideal for mission-critical environments like nuclear plants where quality and efficiency cannot be compromised," said Jeff Bisberg, cofounder and CEO of Albeo Technologies.
The Palo Verde nuclear generating station is located in Tonopah, AZ, approximately 45 miles west of central Phoenix. The station's 4000-MW capacity serves over 4 million people throughout the Southwest. The plant is joint-owned by seven utilities in Arizona, California, New Mexico and Texas.