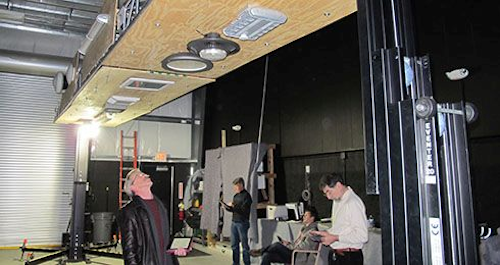 At Strategies in Light in Santa Clara, California on February 26, 2014, the US Department of Energy (DOE), the Illuminating Engineering Society (IES) of North America, and the International Association of Lighting Designers (IALD) announced the 26 commercial LED outdoor lighting products recognized for excellence by the Next Generation Luminaires (NGL) Solid-State Lighting (SSL) Design Competition.
Sponsored by the DOE, IES, and IALD, NGL was launched in 2008 to recognize developments in energy-efficient commercial LED lighting. The judging panel began to separately evaluate indoor and outdoor products in 2012.
The intention of the NGL competition is to highlight LED lighting products that lighting designers and specifiers can feel certain are worthy of specification, and stand up to the scrutiny of characteristics such as functional performance relative to application needs, glare control, color quality, ease of installation, serviceability, and lifetime performance.
For the 2013 outdoor competition, 102 products were proposed for submission but only 68 were approved to continue in the competition, the DOE stated in a release. Those that were not selected as winners were found to be lacking required documentation such as LM-79 test reports and LM-80 life claim reports that verify performance claims, or just were not deemed ready for market.
"The Next Generation Luminaires design competition links energy efficiency with lighting quality," said DOE solid-state lighting program manager Jim Brodrick. "To be recognized as a winner, a product has to be considered specifiable by the judges, who are a mighty tough bunch to please."
The DOE reported that the 2013 results "showed a marked improvement in overall performance" in regard to increasing efficacies, the requirements for which were raised 20% in 2013. Recognized products achieved average efficacy of 94 lm/W, compared with 66 lm/W in 2012. Improvements were also made in light distribution and color quality, but judges found that there was a general need for improved glare control and were interested in seeing more innovation.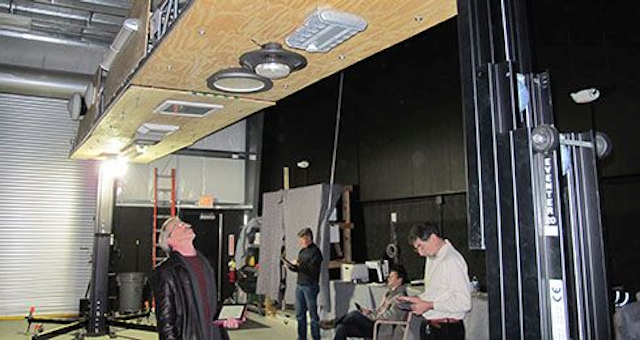 DOE announces 2013 NGL outdoor SSL winners at Strategies in Light 2014
During the judging phase, products that were accepted were evaluated at the Virginia Tech Transportation Institute (VTTI) and were installed to be observed and analyzed after dark. Judges were able to evaluate the products in roadway, parking lot, parking garage, and building-mounted or landscape areas to simulate the appropriate applications.
Recognized products are those that the judges would recommend to specifiers. They also identified Best in Class products as those that stood out from the others and achieved top marks in a majority of evaluation categories.
We will have full coverage of all of the recognized winners in an upcoming issue of our magazine. Below you will find the products listed starting with the Best in Class award recipients followed by the remaining Recognized Winners.
Best in Class winners

PL2 Series Bollard by Juno Lighting Group
NXT-S by LED Roadway Lighting
Finia by Juno Lighting Group
McGraw-Edison Top Tier by Cooper Lighting by Eaton
CPY250 by Cree
LP ICON LED by Louis Poulsen Lighting
Recognized winners
LED Cobrahead by Evolucia
Ampera Maxi by Schreder Lighting LLC
TLS-RTLM LED by Toshiba
Ampera Midi by Schreder Lighting LLC
AreaMax LED by Evluma
LED NightWatchMan by Evolucia
A200H by Horner Lighting Group
Galleon LED by Cooper Lighting by Eaton
EcoSpec Floodlight Bullet by EcoSense Lighting
fraqtir S171 Outdoor by The Lighting Quotient
Vaya Linear LP by Philips
CP80 Remote Phosphor Canopy by Horner Lighting Group
MSL Series by Juno Lighting Group
Laredo LNC2 by Hubbell Outdoor Lighting
SLIM18N by RAB Lighting
MTR Square LED Column by Selux Corporation
MTR LED Column by Selux Corporation
V-Rail 1.5 by Intense Lighting
The Gatsby by Eureka Lighting
TunnelPass LED by Acuity Brands - Holophane