Pittsburgh councilman releases plan to convert city street lights to LEDs
If the city approves the proposal, it would save taxpayers more than $2.5 M annually and allow manufacturers to submit test products.
Dec 17th, 2008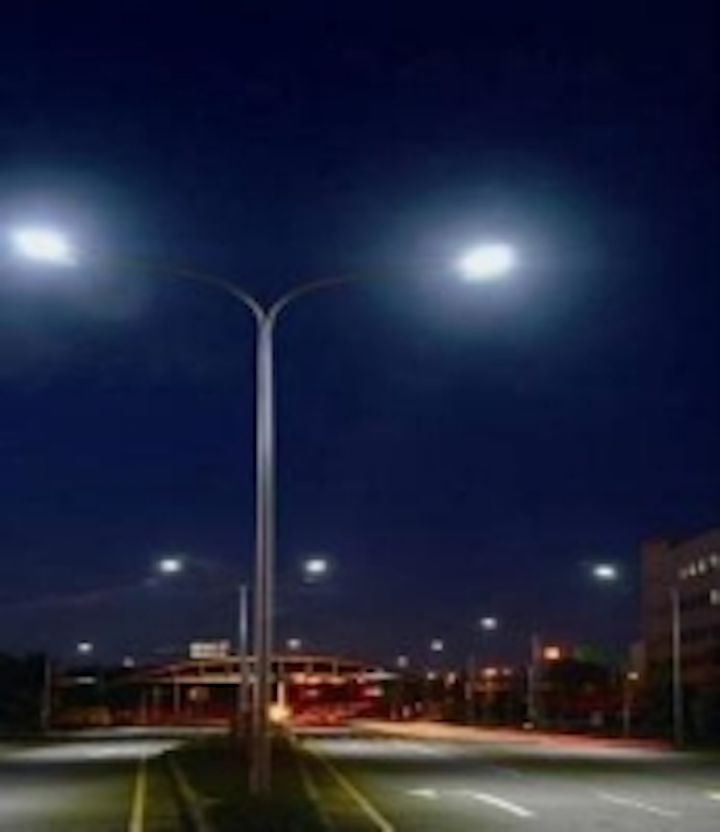 At a press conference Monday afternoon, Pittsburgh (Pennsylvania) City Councilman William Peduto released a plan to convert all 40,000 city street lights to LED lights.
The plan would save taxpayers more than $2.5 million annually in energy and maintenance costs. In addition, the conversion would lead to the reduction of more than 984 lbs of carbon dioxide emissions each year.
"This is a plan that saves taxpayers millions of dollars, while also protecting the environment," said Councilman Peduto. "LED street lights use less energy, require less maintenance, provide a brighter light, reduce carbon dioxide emissions, and contain no mercury. This is a win-win situation."
A spokesperson for Peduto said the proposal's approval timeline is not clear, as it may get held for a public hearing. He said it will come up for some form of action next week, but likely will be held for true action until January.
Over six months ago, Councilman Peduto launched a trial of LED lights along the Walnut Street business district. Today, he is submitting a proposal for Pittsburgh to replace all existing street lights with 200 W LED lights.
The benefits listed in the Councilman's report are:
Pittsburgh currently spends $3.2 million each year in electricity costs for street lights. With the reduction of 137 W of energy used by each of the 40,000 lights, taxpayers will save $1.92 million per year in energy costs.
Pittsburgh currently spends approximately $1 million each year maintaining our street lights. An HPS bulb has 2-4 year life span versus 10-15 years for an LED light. Additionally, an LED fixtures burns out one LED at a time, which is in contrast to the current lights HPS lights which completely blow out all at once. This is expected to save taxpayers approximately $700,000/year in maintenance costs.
A 200W LED light only uses 93W of power. However, the existing 150 W high power sodium (HPS) bulbs use ~230 W (includes the ballast) of power. Therefore, over the year, the City of Pittsburgh will save 600 kWh of energy. This translates into 984 lbs of carbon dioxide emissions eliminated by switching all lights to LED.
LED lights turn on and off instantly with no warm up time. The existing HPS bulbs have a slow warm up period that is a waste of energy. Additionally, the existing sodium bulbs contain mercury in the ballasts, LED lights have no mercury.
LED lights produce a white light that stimulates the rods and the cones of our eyes. This creates a higher quality white light, while using less energy than the HPS lights that only stimulate the cones of our eyes and produce a yellow-orange light.
The costs
Each LED light costs ~$500 to purchase. Additionally, it would cost about $100 in labor/light in conversion costs. Therefore, the cost to replace 40,000 lights would be approximately $24 million. With an annual savings of $2,620,000 upon complete conversion, the City can fully payoff the LED conversion in 10.5 years, said the report.
Pennsylvania's Guaranteed Energy Savings Agreement (GESA) can be utilized to cover the upfront costs of the LED conversion. According to the State, "Projects will be implemented where, through simple-payback analysis, cost savings resulting from energy conservation improvements exceed the associated financing. In other words, these guaranteed savings are used to cover operating budget finance payments over a period not to exceed fifteen years."
Request for proposals
If the plan is approved, it recommends:
1) the City should issue a Request for Proposals (RFP),immediately requesting that all interested companies provide the City with ten test lights to install throughout business districts in the City for a six month trial (February 1, 2009 – July 31, 2009). During the trial period, measurements should be taken to determine the luminous intensity and the energy produced. Solar powered lights and those with photo-sensitive detectors that lessen the light during dusk and dawn should be included in the trial.
2) The City should award the contract no later than August 31, 2009, based on required conditions of the RFP process, reliability through trial phase, and long term financial and environmental impact. The contract should require work to begin no later than October 1, 2009 and completed by December 31, 2010.
3) The City should immediately submit an application with the State through the Guaranteed Energy Savings program.
4) The City should determine programs to properly dispose of the existing HPS lights. This could be done through the United States Agency for International Development (USAID) or a similar program.