Three universities give LEDs good grades
Cree Inc. has announced the results of LED lighting installations at three universities.
Nov 13th, 2008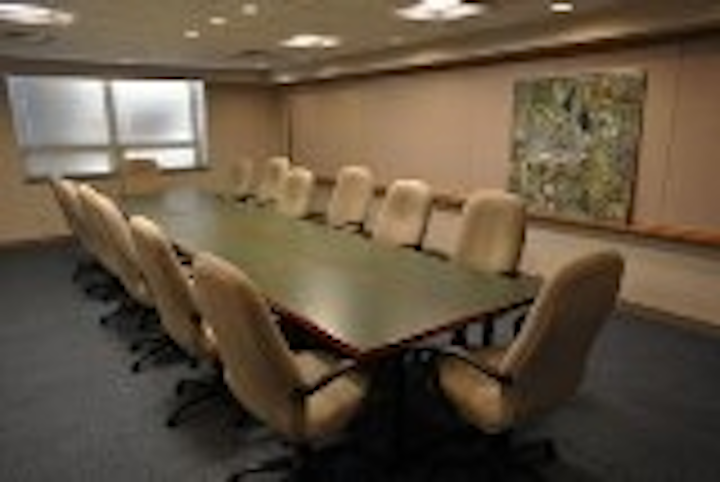 University of Notre Dame
Cree has announced that the University of Notre Dame has joined the LED University program, an international community of universities working to accelerate the adoption of energy-efficient LEDs across their campuses. The university is implementing four pilot installations to evaluate the feasibility of LED lighting across the campus.
These pilots include LED step lighting from BEGA-USA on the new Irish Green, recessed LED lighting from Cree in the Facilities Building conference room and in the elevator lobby of Hesburgh Library, and outdoor decorative area lights from Sternberg Lighting on central campus.
The energy savings in the elevator lobby of Hesburgh Library are particularly high because the library is illuminated 24 hours a day. Notre Dame is realizing energy savings of 81% for the library installation compared with the previous incandescent lighting and 50% for the outdoor lights compared with the previous metal halide lighting.
Considering that the campus lies on 1,250 acres and includes 137 buildings, the potential savings from widespread use of LED lighting are tremendous. A Facilities Building conference room was completely relit with LED lights, providing dramatically improved light quality and energy savings of ~80%, compared with the fluorescent troffers and recessed lights that were replaced.
The university installed a combination of energy-efficient Cree LR6 and LR4 recessed lights and the new LR24 two-foot by two-foot LED recessed light. These lights all provide dimming capabilities for optimizing lighting levels.
"We encourage universities to approach LED lighting implementation as Notre Dame has," said Deb Lovig, LED programs manager at Cree. "Pick three or four distinct applications to install various LED lights, and then measure the quality of light as well as energy and maintenance-cost savings. If the light is better, energy is saved and maintenance costs are significantly reduced, moving to LED lighting from older technologies is a no-brainer."
Madison Area Technical College
Madison Area Technical College (MATC) in Wisconsin has also been inducted into the LED University program. MATC began installing LED lighting fixtures in mid-2007 with eight BetaLED bollard lights that illuminate student walkways on the college's downtown campus.
Today, ~400 LED fixtures illuminate a number of MATC campus venues, including outdoor walkways, the student center, administration offices, bus stop shelters and display cases.
"We estimate that MATC is achieving, on average, a 30% reduction in energy use for lighting across a variety of indoor and outdoor applications. That's pretty impressive given that indoor LED lighting installations have replaced T8 fluorescent tubes, which had previously been considered the most energy-efficient option," said Wes Marquardt, MATC engineering services manager.
"We are committed to energy conservation while at the same time providing good lighting levels for our staff and students. We are evaluating LED lighting across nearly every lighting application and deploying LED lights when they meet our requirements for energy savings and light quality," said Marquardt.
Current MATC campus LED lighting installations feature LED lighting fixtures from a number of vendors, including BetaLED, Cree Civilight, Sylvania, Juno, ATG Electronics and enLux.
North Carolina State University

A switch to LED lighting is already paying off for North Carolina State University, which was one of the first entities to join Cree's LED University program in April. In LED-lit facilities, energy costs have been lowered by ~40%. Just recently, NC State has installed LED lighting by BetaLED in the Dan Allen Parking Deck and Cree LED can lighting in half of Bragaw Residence Hall.
In the student housing setting, the 730 LED lights are already providing a 44% reduction in energy use, which is significant given that they replaced relatively efficient fluorescent tube lights. Energy savings for the parking garage is projected to be ~32%, compared to the already efficient high intensity discharge (HID) lights that were replaced.
"NC State is embracing LED lighting as an important part of our overall sustainability program," said Tom Kendig, director of transportation. "We plan to make energy-efficient LED lights the standard for all new parking decks."
Bragaw resident Andrew Wyker is pleased with the new lighting.
"The new LED lights look better and save energy. Plus, we can adjust the light levels so we can have full light or significantly less light if one of us is trying to sleep while the other is studying late," said Wyker. "They are bright, but not hot, and they don't break easily. We happened to break a light last year so it's an added bonus."