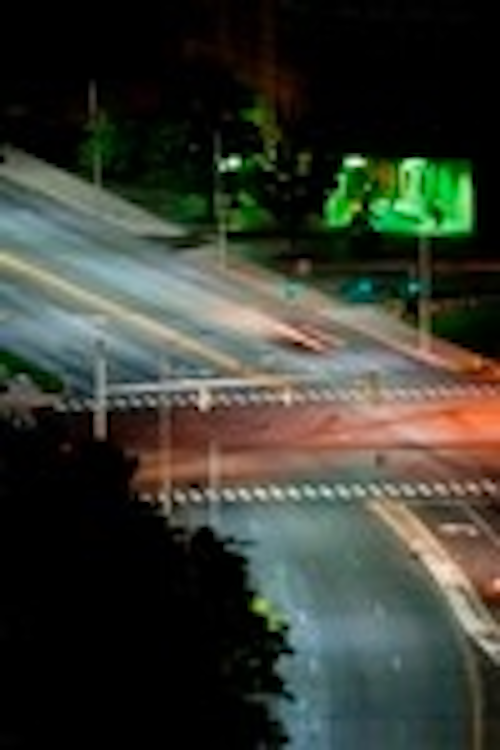 The city of Stamford, Connecticut recently replaced over 250 high-pressure sodium (HPS) lamps with GE's Evolve LED Roadway Medium Cobrahead (ERMC) fixtures. Beyond the expected energy savings with LED technology, glare from the light fixtures was a serious consideration in the evaluation process. "When we evaluated the early LED products, we weren't very happy with the illumination – in particular, the color temperature was in the 6000K range and glare was a major concern," said Nancy Pippicelli, energy and utility manager for the city of Stamford.
However, as more mature LED street lights became available, the city's evaluation showed that some LED products were able to deliver the high light quality, particularly the color temperature of 4300K, with much less glare and fixture quality needed for the project. "The new LED streetlights are making an important contribution to Stamford's sustainability efforts, as well as curbing costs and allowing us to light our beautiful streets with a really aesthetically pleasing light source," said Pippicelli.
The Stamford installation also received help from an Energy Efficiency and Conservation Block Grant (EECBG), on the order of $700,000, while also getting $100,000 from the city itself. Already, the savings in energy have amounted to a $357,000 rebate from Connecticut Light and Power, the electrical provider for the state of Connecticut. The city of Stamford plans to use those funds to install an additional 467 energy-efficient street lights using the GE LED Cobrahead technology next year.
Pippicelli further elaborated on the GE fixture selection. "We looked at several manufacturers and thought the GE Cobrahead lights offered the best quality in terms of color temperature (4300K), CRI, lighting uniformity and reduced glare." The GE LED ERMC system utilizes horizontal and vertical lighting uniformity to reduce glare and improve control of the light.
The initial project involved the one-for-one replacement of 254 400W HPS lamps with 157W LED fixtures in the city's main corridor, which reduced the energy use by over 50 percent. To date, over 1000 fixtures have been installed with zero fixture failures. Annual savings is on the order of $146,000. Since the LED fixtures have an estimated service life of more than 10 years (50,000-hour rated life), maintenance costs for the city also will decrease substantially.