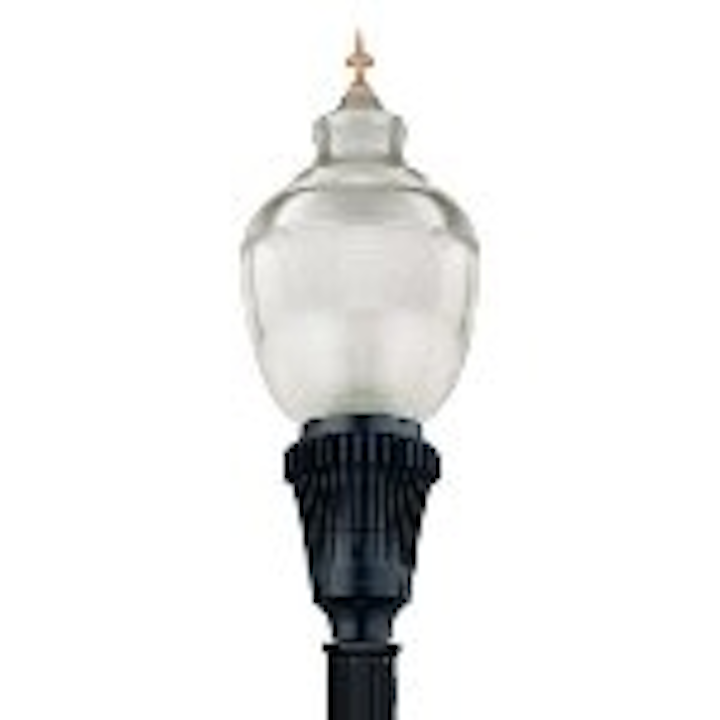 Acuity brands has announced that it will supply Holophane Washington Postlite LED luminaires for a solid-state lighting (SSL) retrofit project in an upscale Vancouver, Canada neighborhood. In an ongoing attempt to move towards LED street lights in Cleveland, Ohio, the city has rejected all bids on what appears to have been a misguided procurement project. On the vast US prairie, ranchers look to save energy cost with more efficient lighting.
In Vancouver, Mayor Gregor Robertson has championed an outdoor lighting initiative aiming to make the city the world's greenest by 2020. The city only considered LED lighting for the newest street light project, and according to Acuity the goals were lighting quality, sustainability, and energy efficiency.
In the new Vancouver installation, the neighborhood had concerns about maintaining dark skies. That led the city to choose the Postlite luminaire with full cut-off optics that it will install along "several thousand feet of roadway."
The city and neighborhood also wanted to maintain a vintage appearance and the city required that the lights be installed below the tree canopy. Therefore the city has chosen to mount the SSL luminaires on new 16-feet-tall concrete polls. Vancouver plans to complete the installation by this spring.
Cleveland LED project stalls again
Meanwhile in Cleveland, the saga over what's perhaps a misguided pursuit of an LED project continues as the city has rejected both bids on a ten-year contract to supply the city with LED lights. We previously mentioned the Cleveland project in two articles covering the mayor's attempt to establish a relationship with a supplier that tied a long-term supply contract to a commitment by the supplier to create 350 local jobs.
Cleveland had asked for bids by December 1, 2010 and presumably Sunpu-Opto Semiconductor had the inside track. But the Chinese company did not submit a bid although GE Lighting and ATC lighting did submit bids.
Subsequently GE sweetened its bid offering to create 50 jobs, and offering an annual cash payment of $150,000. That cash payment was to be equivalent to the taxes the city would have earned had 350 local jobs been created.
Now the Cleveland Plain Dealer has reported that the city has rejected the two bids it received from GE Lighting and ATC Lighting. The mayor's office termed the bids "unresponsive" and has pledged to review the failed process while other local officials want Cleveland to fast track a program matching other progressive cities that are installing energy-efficient SSL.
Outdoor lighting on the prairie
Ironically, while Cleveland missteps in a city SSL project, The Prairie Star in Great Falls, Montana ran an article aimed at helping farmers and ranchers choose energy-efficient lighting. The article noted that most such properties use old lighting technology that can be replaced by alternatives that use 50% less energy.
The article specifically addressed farmyards, livestock pens, farm buildings, and other applications. It did a good job of describing alternatives such as LED and induction lights and noted that utility rebates can help pay for retrofit projects on ranches and farms.