Medical society issues LED street light CCT guidance (UPDATED)
The US American Medical Association used its annual meeting to issue an opinion and/or guidance document on the adoption and design of LED street lights.
Jun 22nd, 2016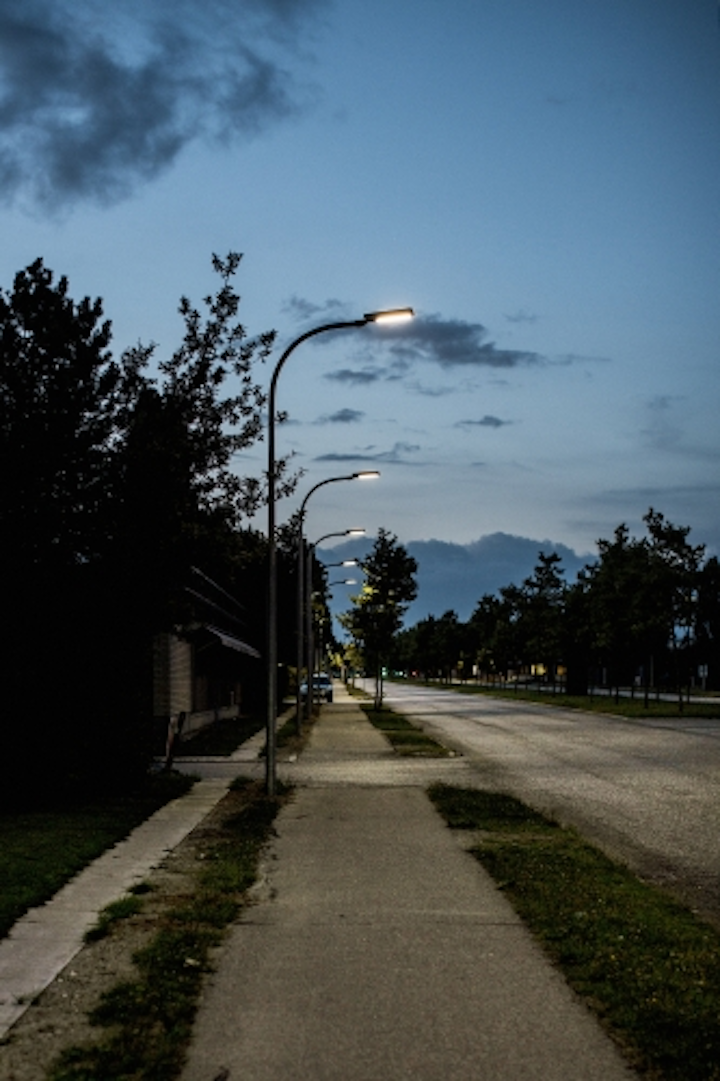 The US American Medical Association used its annual meeting to issue an opinion and/or guidance document on the adoption and design of LED street lights.
The US American Medical Association (AMA), a professional organization with membership comprising physicians, has chosen to add its voice into the ongoing discussion on LED street light CCT and spectral power distribution (SPD). The organization has issued what it calls guidance, although arguably it's an opinion, that suggests municipalities install no outdoor lighting including street lights at CCTs cooler than 3000K CCT. Moreover, the guidance suggests some extreme limits in terms of beam control for solid-state lighting (SSL) products.
Interested in articles & announcements on LED street lights & other outdoor lighting?
As we have reported before, there has been a groundswell of public opinion in some communities that is encouraging the use of warmer-CCT lighting. Moreover, the International Dark Sky Association (IDA) has called for a strict 3000K CCT limit.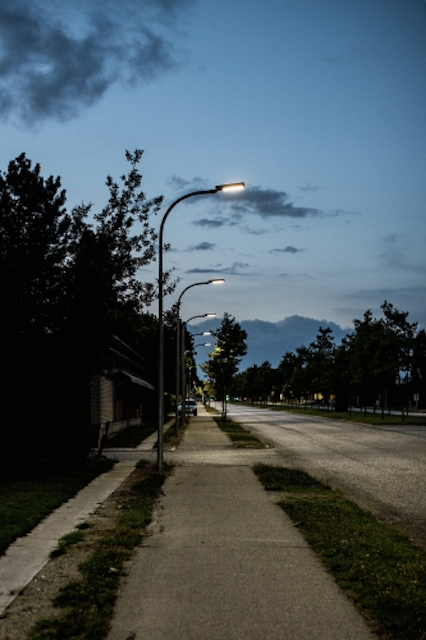 Medical society issues LED street light CCT guidance
Reading the AMA report, however, it's not clear that the organization has the technical understanding to issue guidance on street lights, especially with the Illuminating Engineering Society (IES) spending great effort on the issue on a continuous basis. The AMA noted that blue-rich light could disrupt circadian rhythm, could cause disability glare, and could also impact animals and the environment. But the document fails to acknowledge that it's lighting design and light levels that are the real culprits, and that even very-warm-CCT lighting can cause disability glare if improperly applied.
Without question, municipalities and utilities should take care in street light projects to minimize the impact on humans and the environment. And we published an article last year that described how blue-rich light can scatter more in the atmosphere and pose greater problems for astronomers. But the AMA and IDA must be reminded that the purpose of street lighting is safety and slightly cooler CCTs may yet be proved scientifically to provide better visibility and better safety for pedestrians and drivers.
Perhaps most troubling in the AMA document is the guidance that in fixture design "no light shines above 80 degrees from the horizontal." Such a mandate could significantly impact pole spacing and the cost of safe municipal lighting systems. Furthermore, we're not sure that there is a high-intesity-discharge (HID) product on the market that would meet that guidance. Admittedly, some LED fixtures with individual point sources under total internal reflection (TIR) lenses may create a more pronounced glare problem than do HID fixtures. But the glare problem can be handled in new fixture designs. Moreover, there are plenty of instances where statistics would seem to indicate that cool-CCT lighting had increased safety in a municipality.
Jim Brodrick, who leads the US Department of Energy (DOE) SSL program, weighed in on the AMA through one of his "Postings" columns. Brodrick applauded the section of the AMA report that encouraged continued deployment of outdoor LED lighting. And he pointed out that with LED technology the industry will have the spectral control to deliver great lighting. Brodrick's message was that LEDs aren't inherently unsafe and that we need to proceed in a prudent manner with outdoor lighting regardless of light source type.
The AMA said the new guidance was adopted by the "grassroots physicians that comprise the AMA's policy-making body." And one of those physicians added a comment. "Despite the energy efficiency benefits, some LED lights are harmful when used as street lighting," said AMA board member Maya A. Babu. "The new AMA guidance encourages proper attention to optimal design and engineering features when converting to LED lighting that minimize detrimental health and environmental effects."