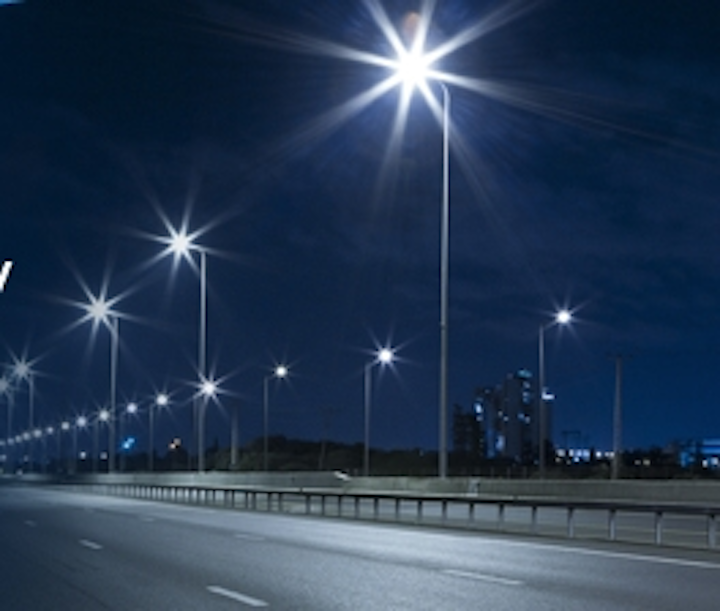 An expansion of a previously announced SSL street light project in Florida comes as the networking specialist launches new engagements with Baltimore Gas & Electric, ComEd, and Pepco Holdings.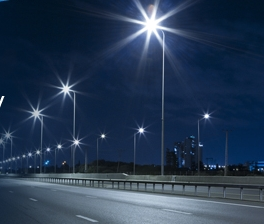 Silver Spring tapped for more networked LED street lights by US utilitiesSilver Spring Networks has announced new networked LED street light plans in partnerships with a number of the largest investor-owned utilities in North America. The previously announced 75,000 street light project with Florida Power & Light (FPL) now has expanded geographical scope and will extend to 500,000 lights. Moreover, Silver Spring announced new partnerships with Baltimore Gas & Electric, ComEd, and Pepco Holdings.
Silver Spring is involved in networked street light projects around the globe, although it's not clear just how many have gone beyond the trial stage at this point. The company joined with French controls specialist Streetlight.Vision on a Paris project and later acquired that company and established a formal European presence. The company is also involved in a Copenhagen, Denmark project although that project is definitely at the trial stage as an upcoming February-issue feature article will detail.
In the US, Silver Spring has said on multiple occasions that the FPL project in the Miami area is the largest networked street light installation in the world. In reality, that claim might apply at some point down the road assuming the project is built out to include 500,000 lights. For now, the Los Angeles project is clearly larger with around 200,000 LED street lights installed and an extended pilot of network technology announced almost two years back. In the latest release, the company more coyly said the FPL project was "believed to be the largest networked street lights program under contract in the world."
Still, FPL is clearly on board with the Silver Spring IPv6 (Internet Protocol version 6)-based network technology and the acquired Streetlight.Vision software management platform. "Networked street lights have great potential to benefit our customers," said Manny Miranda, vice president of power delivery for FPL. "As we expand our program to nearly 500,000 lights, Silver Spring's technology enables FPL to help improve the reliability and efficiency of our street light network while also supporting the ongoing performance of our smart grid."
The new utilities that have signed on with Silver Spring will expand the company's potential market considerably. Pepco covers significant area in the mid-Atlantic region with 2 million customers in Delaware, New Jersey, Maryland, and the District of Columbia. ComEd (Commonwealth Edison) is based in Chicago and covers 70% of the Illinois population. Baltimore Gas & Electric serves 1.2 million customers in central Maryland. Silver Spring said it is working on networked-street-light and smart-city projects with all of the above utilities.
"We are excited about the benefits these smart street lights can deliver to our customers and our communities," said Anne Pramaggiore, president and CEO of ComEd. "By connecting street lights to our network, we can dim them at the right time to reduce usage and save money, and brighten them to help create safer streets – we can even give emergency responders the ability to control street lights on demand."
Silver Spring is planning to engage with both large utilities and municipalities as well as small ones with its networking offer. Large customers will likely acquire the complete management system as well as the technology embedded in the street lights. For smaller customers, Silver Spring says it will offer "network-as-a-service" in which it will manage an installation under contract and reduce the upfront cost of a project.

To learn more about networked street lights and smart city technology, consider attending the upcoming Strategies in Light conference. The Smart Lighting Track will include several sessions that focus on street-light-centric technology.