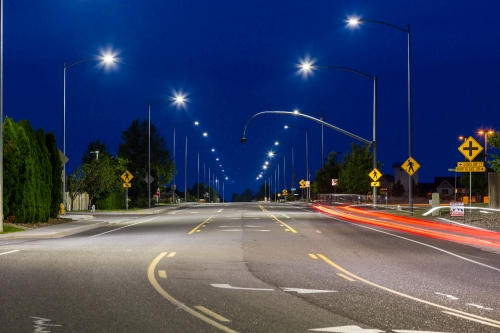 West Richland retrofits 1097 street lights with Acuity luminaires and Roam controls with energy services company Ameresco leading the outdoor SSL project.
Acuity Brands and Ameresco have announced an LED street light project in West Richland, Washington in which 1097 high-pressure sodium (HPS) lamps have been replaced with Acuity Autobahn LED luminaires, delivering a projected 61% baseline energy savings. Moreover, the relatively small municipality took a leading-edge approach commissioning the installation of an Acuity Roam network that enables adaptive control of the outdoor LED lighting inventory, and that control technology is projected to deliver an additional 10% to 20% in energy savings.
Interested in more articles & announcements on lighting projects?

Ameresco is an energy services company (ESCO) and was the project lead in West Richland. The ESCO has previous experience in major solid-state lighting (SSL) projects including a solar-powered outdoor LED lighting project at the Minneapolis St Paul International Airport. Ameresco worked with the local utility, Benton Rural Electric Authority (REA), to plan the installation where a dimming strategy will deliver the aforementioned additional energy savings.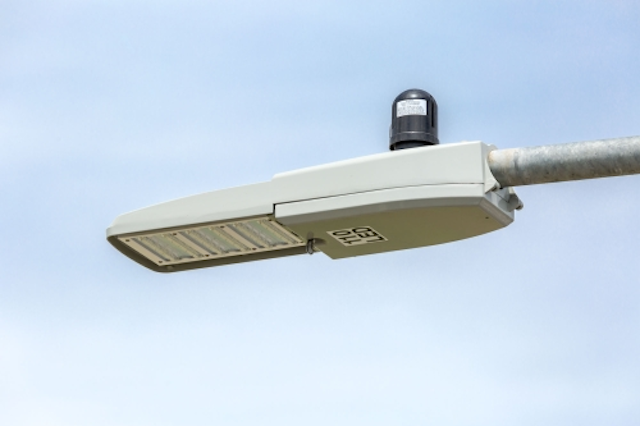 "It makes good economic and business sense for the City to install new LED street lights and a wireless control system that reduces energy use by more than 60% while improving illumination, safety, and addressing dark sky considerations," said Brent Gerry, Mayor of West Richland. "In addition to dramatic energy and maintenance savings, the control system will also enable us to move to a lower-cost metered rate schedule that provides further cost reductions."
Indeed, many municipalities pay a flat rate for electricity per street light pole and in many cases the energy usage is not metered. West Richland is at the forefront in establishing a deal with the local utility to pay for electricity based on usage. Ameresco said the deal struck with the utility also reduced the city's average cost per kWh by more than 26%.
"Benton REA saw this project as an opportunity to partner with the City of West Richland to provide improved public lighting while also conserving energy," said Clint Gerkensmeyer, Benton REA general manager. "The added safety of the new lighting and the energy savings to the city will benefit all residents. As a cooperative, Benton REA is committed to improving the communities we serve and bringing additional value to our member-owners."
As for the control system, Acuity was among the first companies to offer a complete network and software management tool suite for outdoor LED lighting. While most of the major lighting vendors have a robust wireless network offering today, Acuity has been supplying Roam for more than five years, working with legacy lighting even before SSL became the prevalent outdoor lighting technology. Of course, LED-based lighting offers far superior dimming performance relative to legacy lighting where control was limited in most cases to on and off.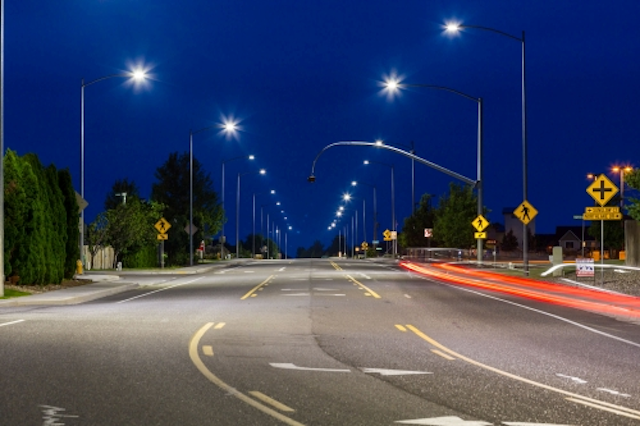 Ameresco and Acuity behind Washington State outdoor LED lighting project
Still, it's rather unique to see a smaller community deploy a wireless network given the level of equipment that has sometimes been required, although Acuity and others have begun to offer many options as to how the lighting management platform is deployed. "The West Richland installation is an example of how cities of all sizes can embrace networked LED lighting to create smarter, brighter, and more energy-efficient infrastructure," said Rob Drago, vice president of infrastructure at Acuity Brands. "Beyond cost and energy savings, smart lighting that incorporates LED luminaires, sensors, and networked controls will continue to play an important role as cities continue to invest in more sustainable futures."
Ameresco said the SSL project will not bust the small municipality's budget. The city received a Washington State Department of Commerce grant for almost $300,000 and incentives from the utility for nearly $200,000. The remainder of the project was financed for 12 years and Ameresco said energy savings will cover the payments.
"Ameresco is excited to partner with the City to provide an LED solution that is financially and aesthetically attractive for the community and taxpayers," said Louis Maltezos, executive vice president of Ameresco. "This project is unique in that there were many constituents involved and the collaboration provided a great outcome."