SIL Europe addresses the development of a new lighting ecosystem (MAGAZINE)
The adoption of LED lighting brings numerous challenges and opportunities to light, as the market track at the 2013 Strategies in Light Europe event will demonstrate, reports Bob Steele.
Aug 27th, 2013

+++++
This article was published in the September 2013 issue of LEDs Magazine.
View the Table of Contents and download the PDF file of the complete September issue, or view the E-zine version in your browser.
+++++
Sponsored by PennWell Corporation and organized by its subsidiary Strategies Unlimited, the 4th annual Strategies in Light (SIL) Europe conference will be held in Munich, Germany from November 19–21, 2013. Set to a theme of "Developing the new ecosystem of lighting," the conference program will feature presentations on the challenges and opportunities facing the European lighting industry as it makes the transition to solid-state lighting (SSL). Conference presentations will be made by representatives from all segments of the LED vertical supply chain, from component suppliers to lighting designers and retailers.

Although still in the early stages of market penetration, the adoption of LEDs in a variety of lighting applications is on a dramatic growth path that is apparently irreversible. Still, there are many challenges, both technical and market related, that must be overcome before LED lighting achieves adoption on a large scale. SIL Europe will address these challenges from multiple perspectives. Existing and new market opportunities will also be explored, with a focus on the driving factors of the applications for which LED lighting is best suited.
SSL strategies and speakers

SIL Europe 2013 will offer three full days of conference activities. The first day is devoted to workshops and the SSL Investor Forum. This year's workshops will address two topics of key interest to the LED lighting community: "Beyond photonics — Quality metrics for solid-state lighting," presented by Cree, and "Solid-state lighting measurements — From basics to recent developments," presented by Instrument Systems. The SSL Investor Forum, sponsored by Berenberg, is being expanded to a full day to provide presentations by exciting new SSL startups as well as large, publicly-traded lighting companies.
The second day begins with the Keynote and Plenary Sessions, discussed in more detail further on. For 1-1/2 days following the Keynote and Plenary Sessions, the conference will be divided into two parallel tracks: Market and Technology. The Market Track is discussed in this article, while the Technology Track will be addressed in a subsequent article. For the first time, several of the conference sessions will feature panel discussions that allow speakers to communicate with delegates in a more interactive manner.
Another first at the 2013 event is the introduction of various free presentations offered on the exhibit floor. Tailored to the interests of exhibit-only visitors, these presentations will range from new product introductions by manufacturers to seminars on the latest developments in standards, programs, and supporting activities for the European SSL industry.
SIL Europe 2013 will feature high-level speakers from well-known European lighting companies. Keynote speakers will include Peter Laier, chief technology officer, Osram GmbH, and Jeffrey Cassis, SVP and general manager, Global Lighting Systems, Philips Lighting. Continuing the tradition established at the inaugural event in 2010, Strategies Unlimited will provide its most recent market review and forecast of the global LED lighting market. Plenary speakers will include Klaus Vamberszky, EVP technology, Zumtobel Group, and Zoltan Koltai, EMEA technology director, GE Lighting. In addition, Marc Ledbetter, manager of advanced lighting at the Pacific Northwest National Laboratories, will give a plenary address on the US Department of Energy's role in the development of SSL in America.
Market track: Drivers, development, and design

The market track will begin with a session that addresses some of the key issues associated with pushing LED lighting into the marketplace. Anna Weiner Jiffer, business area manager for global lighting at IKEA, will discuss the company's transition into one of the leading worldwide retailers for LED lighting products. Brad Koerner of Philips Lighting will address the paradox of standardization — LED light engines and mass customization. Kasper Kofod of Energy Plano will review some of the major EU initiatives for SSL, including the Ecolabel program and Green Public Procurement criteria.
Following a successful workshop addressing the biological effects of lighting in 2012, SIL Europe will offer an entire session on this topic for the first time. The featured speaker in the session will be the world-renowned expert on chronobiology, Professor Till Roenneberg, vice-chair of the Institute of Medical Psychology at Ludwig-Maximillian University, whose presentation is entitled "Lighting for life." Other speakers in the session include Volker Lindenau of A. T. Kearney, who will speak on the market potential of biologically efficient lighting, and Dieter Lang of Osram, who will address the benefits and challenges of biologically efficient lighting applications.

As always, market development will be a major focus of the conference. In the Market Development session, Annetta Kelso of Philips Lighting will provide insight on managing the second phase of the SSL market transformation (for insight into the initial transformation phase, see Kelso's November/December 2012 article on Europe's LED lighting market. Leonid Moiseev of Optogan will provide a perspective on how LED lighting selection criteria vary in different European regions, and Juergen Waldorf of ZVEI will discuss the successful implementation of an LED market initiative in Germany.
As an important and growing application of LED lighting, outdoor will be a featured topic for SIL Europe 2013. Koen Van Winkel of Schreder will provide an overview of some of the key emerging technology trends in roadway and street lighting. Evgeny Dolin of the LEDs and LED-Based Systems Russian Manufacturer's Nonprofit Partnership will shine a light on the emerging market for LED outdoor lighting in Russia. Marc Guiraud of LightingEurope will provide an update on the ESOLI project to demonstrate energy-saving outdoor lighting in Europe.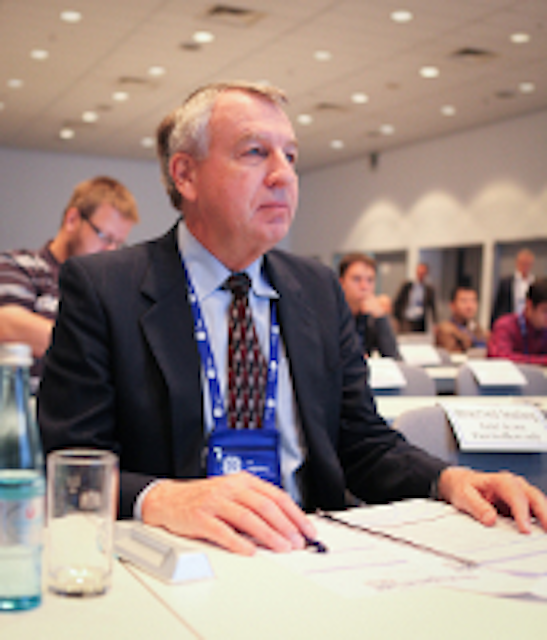 The market track will also have a session that will focus on LED lighting projects and experience from the end user side, rather than the supplier side, as has been the customary approach in previous conferences. Florian Felsch, of lighting design company Livebau Solutions, will give a presentation on enhancing value through the right illumination, targeting the premium automotive industry. François Seguineau of Toshiba Europe will discuss smart lighting from the perspective of increasing the market opportunities for SSL by enhancing the end user's experience.
Although reliability does not at first appear to be a market-related issue, in fact it has a strong impact on market acceptance of a new technology such as SSL. In this regard, Michael Schremp of Munich Re will present some new ideas for risk management solutions that can protect SSL manufacturers against warranty claims. Looking more at the component level, Matteo del Lago of the University of Padova will provide insight on the characterization and reliability of high-power LEDs for indoor lighting.
More information on Strategies in Light Europe 2013 can be found on the conference website at sileurope.com.