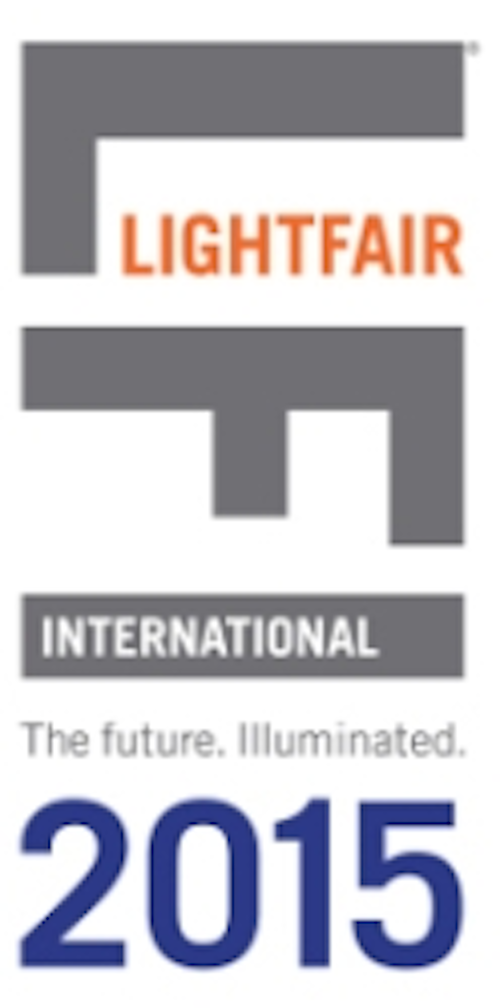 New York — LightFair International (LFI) opened at the Javits Center in New York on May 5th with the 26th edition of the world's largest annual architectural and commercial lighting trade show and conference delivering the largest trade show floor in LFI history. Thousands of attendees from around the world flooded LFI exhibit halls to explore and experience the future of lighting design solutions. Preceding and setting the stage for the trade show opening, the prestigious LFI Innovation Awards highlighted the industry's most innovative products and designs introduced during the last 12 months. The energy and excitement extending from the Awards is expected to continue through the close of the show on Thursday. The 2015 LFI Innovation Awards® saw 286 entries spanning 14 categories, with each submission judged by an independent panel of lighting professionals. Winning entries exemplified the best in innovative design and thinking. Among the 14 winning companies are these key awards: • Osram (OmniPoint): Most Innovative Product of the Year — the program's highest award, recognizing the most innovative new product, booth 1922. • Hubbell Lighting, Inc. (Architectural Area Lighting KicK): Design Excellence Award — recognizing outstanding achievement in design, booth 721. • Osram (Oslon SSL 730 nm): Technical Innovation Award — recognizing the most forward-thinking advancement in lighting technology, booth 1922. Visit http://www.lightfair.com/lightfair/V40/index.cvn?id=10219 for a full list of LFI Innovation Awards 2015 entrants and winners. LFI has also awarded exhibitors that excelled in visual display and product presentation. The 2015 Best Booth Award Winners are: • 100 Square Feet: Apogee Translite, Booth 3309 • 200 to 300 Square Feet: MKS Advanced LED, Booth 364 • 400 to 500 Square Feet: Modern Forms, Booth 2049 • 600 to 800 Square Feet: Sensitile Systems, Booth 3801 • 900 Square Feet and larger: USAI Lighting, Booth 713 • Building Integration Pavilion: Xicato, Booth 3020 • Daylighting Pavilion: Digital Lumens, Booth 3009 • Design Pavilion: XAL Inc., Booth 2863 • Exterior & Roadway Lighting Pavilion: Ligman Lighting USA, Booth 539 • Global Light + Design Pavilion: Modular Lighting Instruments, Booth 2362 • New Exhibitor Pavilion: Selux Corporation, Booth 4123 The "Reception & Celebration of the International Year of Light (IYL)" at LFI took place on Tuesday evening with opening remarks by Dr. Ana Peršić from the UNESCO office in New York followed by a member of UNESCO's Steering Committee for the IYL, Dr. Ernest Arthurs, who is the CEO of SPIE. LightFair International is a Gold Sponsor of the International Year of Light. For LightFair International 2015, the Pre-Conference program took place from Sunday, May 3–Monday, May 4, 2015 and the LFI Trade Show and Conference run from Tuesday, May 5–Thursday, May 7, 2015. LightFair International is the world's largest annual architectural and commercial lighting trade show and conference and is sponsored by the Illuminating Engineering Society (IES) and the International Association of Lighting Designers (IALD). The event is produced and managed by AMC, Inc.
Contact:

LightFair International
E-mail:

Web site:

Submit new products, case studies/projects, and other press releases at http://www.ledsmagazine.com/content/leds/en/addcontent.html and http://www.ledsmagazine.com/content/leds/en/iif/add.html.