Long-time LED and solid-state lighting industry executive Jacob Tarn had very publicly and proactively lauded the advancements made by LEDvance as a global and full-line lighting manufacturer, and now the company will seek a new CEO.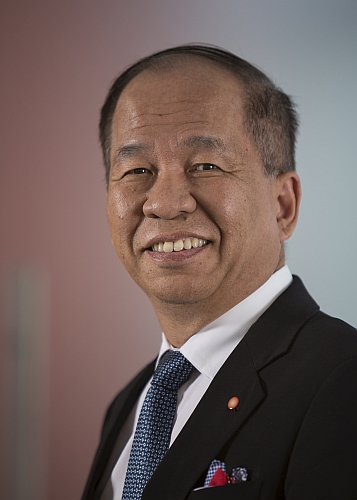 Jacob Tarn leaves LEDvance for personal reasons after joining as CEO in JanuaryLEDvance has announced that CEO Jacob Tarn was stepping down for personal reasons after joining the solid-state lighting (SSL) manufacturer in January. During his short tenure, Tarn was regularly in the public eye at LED and SSL industry events, and very much the face of the move by LEDvance from a lamps manufacturer to a broad-line, globally-focused lighting manufacturer. Managing directors Erol Kirilmaz, chief sales and marketing officer, and Tim Yun Chen, CFO, will split the CEO job duties while the supervisory board conducts a search for a new CEO.
Tarn did seem a curious choice as LEDvance CEO back in January, only because his most recent experience had been in the LED component space. He had led the Samsung Electronics packaged LED business, and prior to that the attempt by TSMC (Taiwan Semiconductor Manufacturing Company) to enter the LED component business and manufacture the components using fully-depreciated equipment that had once been used to make digital ICs. Indeed, way back in 2013 we covered a presentation that Tarn, as CEO of TSMC SSL, made at Strategies in Light Europe touting the low-cost benefits of what he called phosphor on die technology that was essentially the concept of what is now called a chip-scale package (CSP).
Still, Tarn seemed perfectly at home at LEDvance by the time Light+Building (L+B) arrived in March. He was quick to point out that 80% of the 800-m2 LEDvance exhibit space at L+B was focused on luminaires despite the company's legacy as a lamps manufacturer. Moreover, the company was demonstrating advanced concepts including human-centric lighting and Internet of Things (IoT) technologies.
The focus on the IoT seemed a natural fit for Tarn. He had guided Samsung in the development of a full set of enabling technologies for smart lighting. We covered some of that work in a column on executive transitions in the LED and SSL sectors not long after Tarn took the helm at LEDvance.
Without question, Tarn understood the LED component supply chain very well. And at LEDvance, he had the advantage of sourcing components through LEDvance's parent company MLS and through a sourcing agreement with Osram Opto Semiconductors that was tied to the Osram divestiture of the LEDvance lamps unit.
Still, LEDvance is poised for success in its mission toward being a global lighting company. "LEDvance has made great progress on its way of becoming a globally-leading, full-scale LED lighting company," said Lawrence Lin, chairman of the supervisory board. "Erol Kirilmaz, Tim Yun Chen, and the entire management team will make sure that operations run smoothly until a new CEO is appointed."
Subscribe to the LEDs Magazine newsletter for regular LED and SSL business and technology updates, and find more commentary, SSL strategy, and industry thought pieces on our blog.