Grote racing forward with LED WhiteLight innovation
Grote has unveiled several new white LED lighting products for truck and vehicle lighting.
Apr 10th, 2007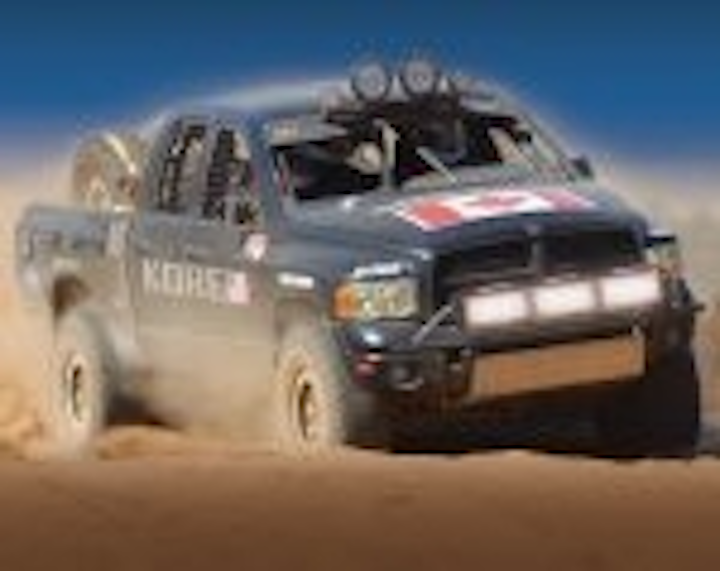 At the Mid-America Trucking Show, Grote Industries Inc unveiled several LED lighting products including a WhiteLight work lamp, dual-mode military lighting and ergonomic interior lighting.
One of the highlights was a 6000 lm lighting array that competed in last fall's brutal Baja 1000 race. The WhiteLight array not only helped the team to navigate the dust-choked, night portion of the race, it relied on superior technology to dissipate the lamps' internal heat, rather than primitive solutions, such as fans.
"The heavy-duty, off-highway market has been waiting for LED forward lighting and work lamps, and Grote will deliver them in a matter of months, not years," said Dominic Grote, company vice-president of sales and marketing.
Meanwhile, Grote is set to deliver warm WhiteLight LED lights to the market, which rely on advanced optics and spectral technology to deliver a bright, but pleasant and soothing light that reduces stress and provides optimum viewing comfort. "You might call it ergonomic lighting," Grote said.
Grote's military level LEDs offer dual operating modes: standard, WhiteLight, illumination mode; and tactical or blackout mode, which uses a combination of red/white or blue/white color to allow soldiers to see, but remain less visible to the enemy. The military lighting line also enhances the use of night-vision technology.