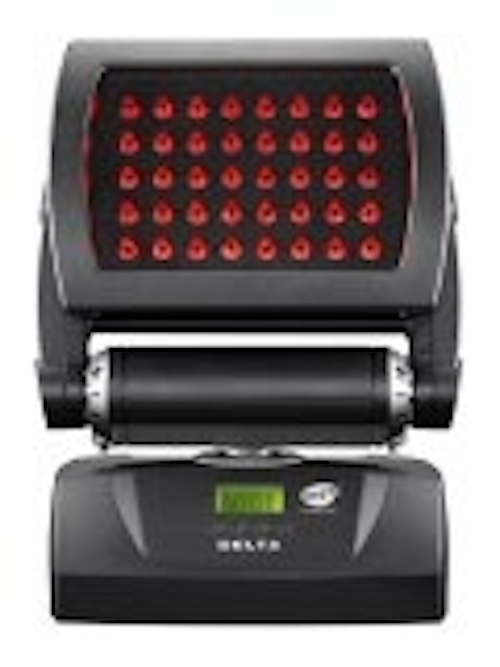 Color Kinetics licenses LED technology to Spin Master
In a move pushing LEDs further into the consumer products market,
Color Kinetics
and
Spin Master
have signed a global licensing agreement that will enable LED technology to be incorporated into children's toys.. Through the agreement, Spin Master now has access to Color Kinetics' patent portfolio to develop and market a line of color-changing entertainment products for children.
Spin Master develops children's products and has multiple award-winning brands, as well as licenses to premier third-party brands including Disney, Marvel and Nickelodeon. The agreement will enable Spin Master's first use of LED technology, taking advantage of the devices' compact size and inherent intelligence to create new and novel offerings.
"We continually strive to develop first-of-their-kind products that merge new technologies with creativity, and our relationship with Color Kinetics will allow us to pursue the exciting use of LEDs," said Anton Rabie, president and co-CEO of Spin Master. "We look forward to delivering an innovative new product line that explores color and light in fun new ways for children."
Arrow adds FraenSRL to Lighting Solutions Program
Distributor Arrow North American Components has added optics specialist FraenSRL Corporation as a new supplier, expanding the range of products offered by Arrow's Lighting Division, which is focused on providing complete lighting solutions to customers.
FraenSRL Corporation is a leader in optical research and development and focuses on providing products for high-powered LEDs. The company provides a diverse array of optical lighting solutions and has extensive manufacturing experience ranging from tool construction to prototyping to production.
"Arrow's commitment to customer satisfaction, their world-class experience, operational capabilities and supply chain management programs are tremendous assets to FraenSRL. We look forward to working with them and to jointly advancing our lighting solutions to our customers," said Stewart Hampton, director, Sales and Marketing, FraenSRL.
"The addition of FraenSRL's products provides our customers with more off-the-shelf optical choices for high-quality lighting solutions," said Bob Sagebiel, director, Lighting, Arrow.
A.C. Lighting is UK distributor for D.T.S
A.C. Lighting has been appointed as the sole UK distributor for D.T.S. show products, and will launch final production models of the innovative new DELTA LED IP-rated moving light range at the PLASA show in September.
The latest D.T.S. product offering is the DELTA range of IP65 LED moving lights, which features a choice of RGB Full Colour LED or TRILED technology, motorised or non-motorised movement and IP65 protection as standard. The Full Colour variant comprises 40 Full Colour (not separate RGB) LEDs - eliminating the frustrating colour separation shadows normally synonymous with LED fixtures.
Artistic Licence appoints new dealer in Thailand
Artistic Licence Hong Kong has appointed Vichai Trading as its main dealer for Thailand. Vichai Trading is one of the country's leading AV and lighting integrators with such prestigious installations as Bangkok University and the Grand Hyatt Erawan Hotel under their belt.
Lighting Services Inc Appoints UK Distributor
Lighting Services Inc (LSI) has appointed Commercial Lighting Systems of Southampton, England as its UK distributor. Commercial Lighting will offer the full range of LSI track systems, including the LumeLEX™ track-based LED spotlight, which won Best of Category in the New Product Showcase at LightFair earlier this year.
ACOL and Vgoal
ACOL Technologies has appointed Vgoal, a subsidiary of Kuen Chaang Uppertech, as its distributor in Asia – see news item.