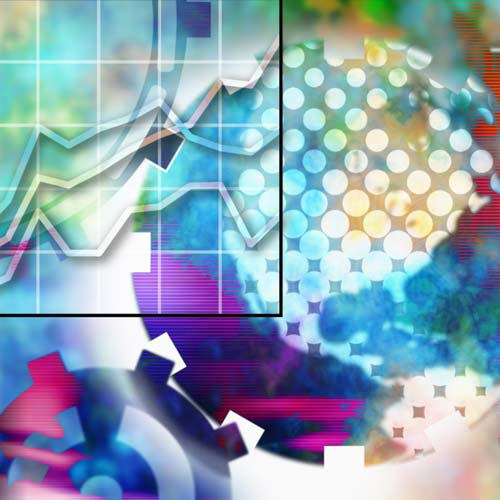 In a deal intended as a long-term partnership, LEDs Magazine owner PennWell Corp has taken a 51% ownership position in London-based Revo Media Partners Limited, owner of Lux Magazine and the LuxLive trade fair.
Global media company PennWell Corp has announced an investment in Revo Media Partners Limited with the parent company of LEDs Magazine taking a 51% stake in the publisher of Lux Magazine and Lux Review. The companies envision a long-term symbiotic partnership with PennWell's LEDs and Lighting Group's position as the leading global brand covering LED-based technology and solid-state lighting (SSL) product development, and Revo's dominant position covering lighting products and applications in the UK and other regions around the globe.
"Our partnership with Revo Media founders Ray Molony and Gordon Routledge represents a significant leap forward in PennWell's expansion plans for serving all segments of the LED and lighting industries," said PennWell president and CEO Robert F. Biolchini. "We are delighted that we will be afforded the opportunity to work with accomplished lighting experts of the caliber of Ray and Gordon, along with their 15-member team in London. Ray and Gordon are innovative leaders with the market expertise and deep industry relationships that will be essential to our taking advantage of the world's developments in lighting design and applications."
PennWell's operations in the LEDs and SSL area include LEDs Magazine; Illumination in Focus; the LEDs Magazine Sapphire Awards; the Strategies Unlimited technology and market analysis team; and global events including Strategies in Light, Strategies in Light Europe, Strategies in Light Japan, and The LED Show. Revo's operations include Lux Magazine that is published ten times per year in the UK; Lux Review published bi-monthly across Europe, Asia, the Middle East, and Asia-Pacific; the Lux Live tradeshow; and the Lux Awards.
Revo Media will continue to operate as a separate business entity from PennWell. A management board consisting of executives from both organizations will direct the company going forward with Ray Molony and Gordon Routledge remaining to lead the London-based Revo team. Meanwhile, the two companies will each gain advantages due to their separate yet complementary strengths.
The companies have already announced that the Lux Live 2015 and Strategies in Light Europe 2015 events will be co-located in London next year. The co-location will bring together the complete technology and value chains from components through end SSL products together in one venue. The companies also expect to work together in terms of the publications and research teams behind the various brands.
Revo founders Ray Molony and Gordon Routledge retain 49% of the company and also a passion for growing the business that they founded. "We're excited about this collaboration," said Ray Molony. "Our Lux brands are complementary to PennWell and together we will be able to offer our customer base diverse marketing and networking solutions in several growth geographies."
The two companies each have major 2014 events planned for the next two months. The Strategies in Light Japan show begins October 15 in Yokohama. Strategies in Light Europe kicks off on October 21 in Munich. The 2014 Lux Live event begins November 19 in London.

Members of both the PennWell and Revo teams will be at both the Strategies in Light Europe and Lux Live events. We will have more details as to how the publications hope to work together in a longer article due later this week.