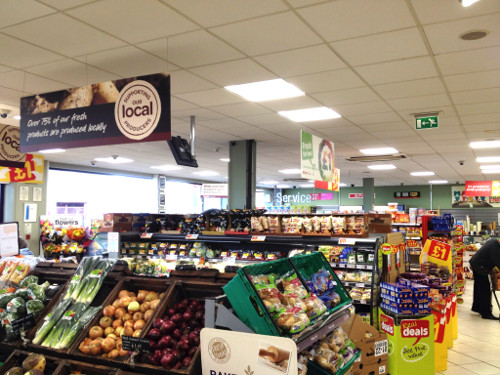 Nualight and Cross Group have announced the first major LED-lighting retrofit project in the British Isles for convenience stores with the Spar chain making a major commitment to solid-state lighting (SSL) and the energy efficiency of the technology. The first phase of the project will cover Northern Ireland and Scotland, and plans are in place to also retrofit stores in England and Wales.
LED lighting has proven successful in convenience store applications around the globe. For example, we covered a Cree project at a gas station and convenience store back in early 2012.
Moreover, GE Lighting has retrofitted both a full-size Sainsbury's grocery store and a convenience store in the UK.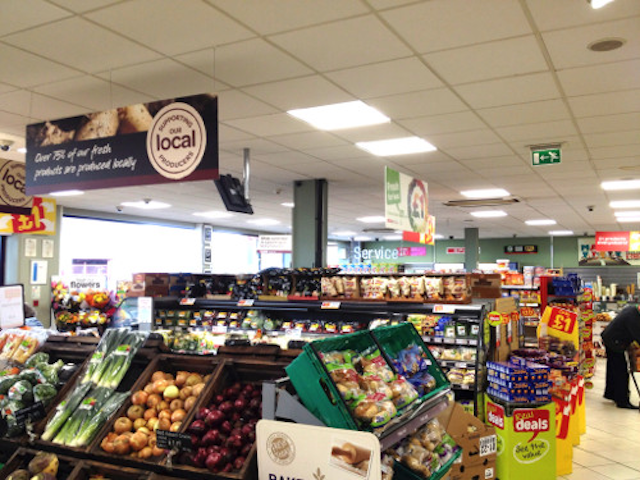 Nualight and Cross Group supply LED lighting for Ireland and UK convenience stores
Still, the Spar project will raise the bar in terms of the scale of the project. The first phase includes 130 stores owned by either the Henderson Group or CJ Lang & Son Limited. The operators have selected the recessed Blaze luminaire from Nualight with distributor Cross Group supplying the products.
"We selected the Blaze fitting after a comprehensive investigation into the most appropriate LED lighting system for our Spar stores," said Glen Crumley, energy manager at Henderson Group. Specifically, Crumley said that both visual quality and the lifetime cost keyed the decision. The lifecycle cost consideration included both energy and maintenance savings. A typical Spar store will save close to $6000 annually over the projected 8.5 years of life based on 16 operating hours per day.
"The Blaze product offers clear energy efficiency and cost benefits, as well as a soft, natural lighting that results in a very pleasant shopping experience for our customers," said John Rough, property controller at CJ Lang & Son Limited. "The bottom line is we opted for the Cross Group/Nualight offering because it will help us meet both our business and environmental objectives."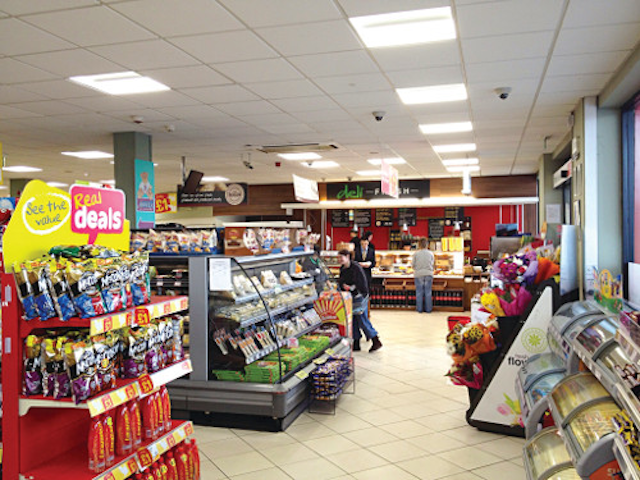 The Blaze 600 luminaires will deliver 67% energy savings relative to the incumbent fluorescent fixtures. Moreover, the LED-based products will last five times longer than the incumbents and produce better color rendering and deliver a brighter and natural ambience, according to Nualight and Cross Group.
Following the first phase of the project, A.F. Blakemore & Son Ltd will roll out SSL in its fleet of more than 1100 stores across England and Wales. That company has trialed the Blaze fixtures and will supply the products to independent store owners though its Blakemore Design & Shop Fitting business.
Nualight is also a major player in the refrigerated case lighting market sector; the company has supplied such lighting to Sainsbury's.
We also ran a feature article on the refrigerated case segment back in October 2012.