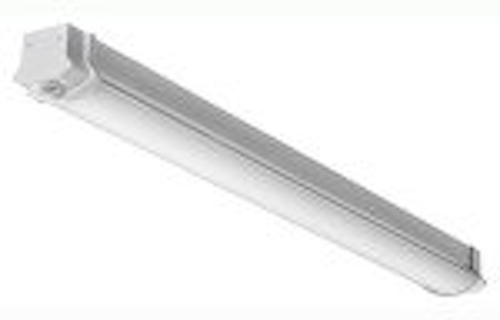 At LEDucation 7 in New York on March 20, the US Department of Energy (DOE), the Illuminating Engineering Society of North America (IESNA), and the International Association of Lighting Designers (IALD) have jointly announced the results of the 2013 Next Generation Luminaires (NGL) Solid-State Lighting (SSL) Design Competition for indoor products. The partners anointed 28 LED-based products with Recognized status, and three of those products were also named Best in Class.
The Recognized status is generally equated to NGL award winner by the lighting companies that participate in the program. According to the DOE, Recognized implies that the NGL judges feels the products are worthy of architectural specification. The Best in Class products "stood out significantly above the other recognized products in their category." The judges also bestowed Notable status on four other products for color-tuning capabilities.
The judges review product documentation, examine sample products in a table-top environment, and evaluate the ready-for-market product samples installed in typical application scenarios. "Recognition by the NGL judges is not given lightly," said DOE Solid-State Lighting program manager Jim Brodrick. "So winning speaks volumes about a product."
Three different manufacturers won Best in Class recognition in here different product categories. Lithonia Lighting (an Acuity Brand) won for its W Series stairwell luminaire. Digital Lumens won for its XLE-3-10 Xpress industrial high-bay luminaire. And Juno Lighting Group won for its Track-Master Cylindra track-mounted accent luminaire.
Recognized winners included:
In track-mounted accent luminaires -- Amerlux Global Lighting Solutions, Intense Lighting, Juno Lighting Group (three fixtures), and Journée Lighting.
In linear luminaires -- Lithonia Lighting/Acuity, Cooper Lighting, Cree LED Lighting, Finelite Inc., GE Lighting Solutions, Peerless Lighting/Acuity (two fixtures), Axis Lighting, and Samjin LND.
In industrial lighting -- Albeo Technologies/GE Lighting and Lithonia Lighting/Acuity (two fixtures).
In wall-mounted lighting -- Amerlux Global Lighting Solutions, Selux Corporation, and GE Lighting Solutions.
The Notable products include a Visa Lighting product designed for healthcare applications, a ceiling-grid light from Samjin LND, and two downlight families from USAI Lighting.
The judging of installed products for the 2013 indoor NGL competition took place at the Intelligent Lighting Creations facility in Arlington Heights, IL. The lighting industry proposed 156 products for the 2013 competition, and 99 made it to the judging stage,
The announcement of the 2013 indoor winners comes closely on the heels of the 2012 outdoor NGL winners announced in February at the Strategies in Light conference. The program split into indoor and outdoor categories after the 2010 competition. Indeed the judging of installed indoor and outdoor products requires different facilities to host the installations and in cases a different set of judging expertise.