German lighting giant says it's still on schedule for April 1 "carve-out" of group now called LEDVANCE.
When you're a large company looking for a buyer for one of your divisions, it might help your cause if the business you're unloading actually had a name. In the LED and lighting industry, branding aficionados would probably agree that "lamps business" is not the catchiest phrase to lure a suitor.
So German lighting giant Osram today announced that it has dubbed its for-sale lamps and general lighting unit with a new moniker: LEDVANCE.
Interested in more articles & announcements on lamps & general lighting?
"We have opted for a combination of the terms 'LED' and 'advance' and will call the newly established company LEDVANCE," said Osram CEO Olaf Berlien. "The name reflects the trend toward LED in the lighting market as well as the opportunities arising from this development — opportunities LEDVANCE will actively exploit."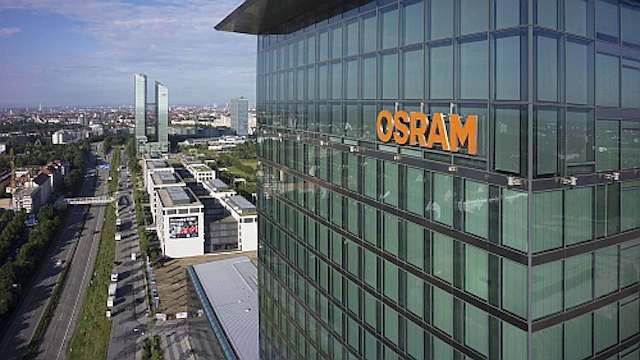 Osram gives lamps division a name to help move it
Osram headquarters in Munich, Germany. Source: Osram.
If that name sounds familiar, it's because Osram already markets some of its LED lamps under that brand. It also uses the Siteco brand name.
"The aim of the carve-out is to have an independent entity and for this we needed a name," an Osram spokesperson told LEDs Magazine. Osram also uses the Osram and Sylvania brand names.
The company said it remains on schedule to complete the "organization separation" of the lamps business by April 1, "while the legal separation is planned for July 1, 2016," Osram said.
Osram has refrained from saying it is selling the general lighting lamps business, where the move to LED lighting has been loss-making. Instead, it says it plans to "carve out" the business. That move is expected to come as a sale of the €2 billion ($2.19 billion) division.
It declined to provide any more information on a prospective buyer or price.
As LEDs Magazine wrote in November, analysts at Barclays have identified a likely sale to a list of potential buyers in China. At the time, China's MLS, the parent company of Forest Lighting, had authorized its chairman to bid for the Osram division.
In July, China's Shanghai Feilo Acoustics made a non-binding offer.
To further parade the group as a separate entity, Osram also provided more information about the management structure of LEDVANCE, which is headed by CEO Jes Munk Hansen and which it now says includes Oliver Neubrand, Erol Kirilmaz, Peter Mannhart, and Bettina Kahr-Geleng in charge of finance, sales and marketing, operations and human resources, respectively. All have been in those positions for some time, but Osram had only previously disclosed that Hansen was the boss.
Large, venerable lighting companies with a long history in conventional lighting like Osram, Philips, and GE are transitioning to LED lighting but have struggled to profit from it. Unlike LED-only companies that have sprung up over the last decade or so, they have huge costs associated with older production and business models.
Like Osram, Philips is also selling its LED lamps unit. GE has regrouped its industrial and commercial LED business into a new energy group called Current, and is banking on selling data services built around LEDs' data capabilities, rather than on profiting from bulb sales.
Osram will report financial results for the quarter ended Dec. 31 on Feb. 3.
MARK HALPERis a contributing editor for LEDs Magazine, and an energy, technology, and business journalist (markhalper@aol.com).