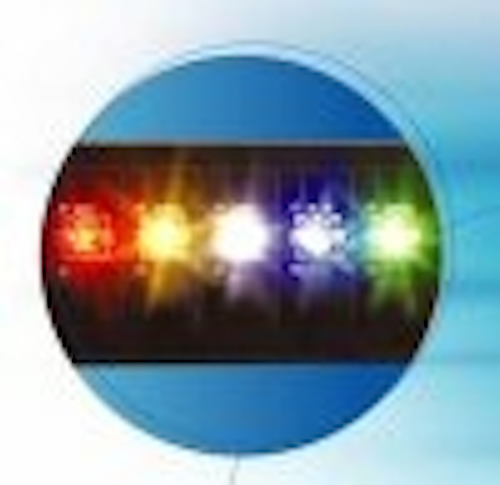 Cotco International, the Hong Kong-based LED manufacturer, has reported a successful 2004, with a 16 percent increase in revenue, strong sales of its new high-powered, one-watt Dorado™ LED, and the increasing adoption of solid-state lighting products in markets worldwide.
The company ended 2004 with over $70 million in revenue, up from $60 million in 2003, and also expanded its factory space in China by 30 percent in the same period.
"Cotco sees tremendous opportunity in the LED market worldwide, and we've taken strategic steps to address the growing demands for LED technology," said Cotco General Manager Richard Sy. "Product and business developments over the past year reinforce Cotco's position as a driving force in LEDs and a company that will continue to lead the way in the development and application of LED technology."
Dorado LED
A major highlight for Cotco in 2004 was the launch of its one-watt Dorado LED , which incorporates design advances that address heat dissipation, lifespan and compact packaging. The Dorado was approved for a patent and reached full production in mid-2004.
The Dorado features an exposed pad design, allowing more rapid and efficient heat dissipation through the large, exposed surface area. Compared to other designs, Cotco says that this results in longer lifespan while minimizing over-heat issues commonly caused by high-power LEDs.
Also, the Dorado features a molded lens package design that offers unrivaled consistency and reliability, greatly decreasing vibration and shock failures. The package is compatible with SMT assembly equipment.
Cotco incorporates LED chips from a variety of suppliers into its Dorado packages. The company says that the selling price is around $1, depending on color and quantity. The likely applications for the Dorado LEDs are flashlights, vehicle lighting, and interior and exterior architectural lighting.
Applications
Over the past year, Cotco LEDs have been installed in lighting systems around the world in various applications. In Asia, Cotco was appointed as one of the LED component providers for the interior lighting used in the new Sand's Casino Hotel in Macau, China. Cotco LEDs were also installed on the rooftop of Philips Lighting headquarters in Kuala Lumpur, Malaysia.
In the US, Cotco LEDs were installed in the Walt Disney El Capitan Theatre marquee in Los Angeles, the world's first three-sided LED theatre moniker, and the Main Street Bridge in Jacksonville, Fla., as part of the 2005 Super Bowl beautification and celebration effort. Cotco LEDs were also an integral part of the newly installed LED visual display in the new PETCO Park baseball field in San Diego, CA.