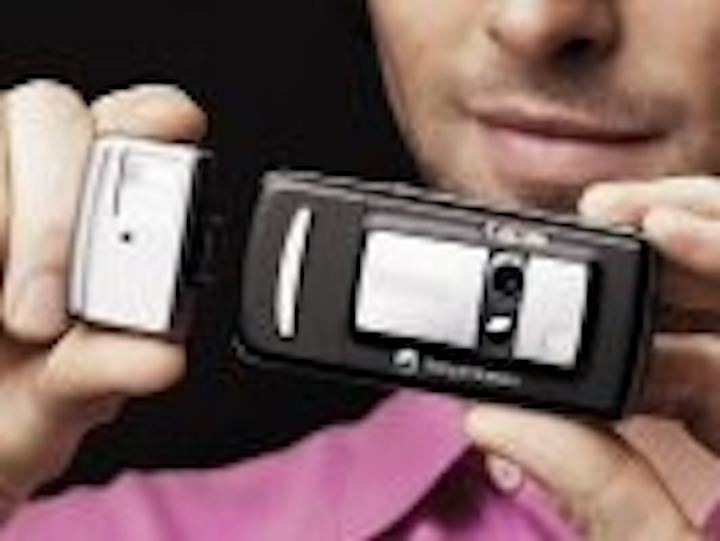 NEWS & ANALYSIS
Lumileds releases Luxeon K2 but XLamp raises the stakes
Zumtobel establishes Ledon Lighting, invests in TIR
Dialight pays GBP3 million for Lumidrives
MOBILE DEVICES
LEDs in mobile handsets face competition and shift in emphasis
Mobile phone handsets still represent the largest segment of the high-brightness LED market, and camera flash represents an exciting emerging application. However, as Tim Whitaker reports, competition is stepping up from EL, xenon and OLED technologies.
PROJECTION DISPLAYS
CES exhibits herald the arrival of televisions based on LEDs
LEDs provide many advantages for microdisplay-based rear projection TVs, and many consumer products will be launched in 2006, according to Chris Chinnock of Insight Media.
PACKAGING
Index-matching silicones enable high-brightness LED packages
Silicone materials offer HB-LED designers a number of options for chip encapsulation and lenses thanks to their basic physical properties and customizable optical properties. As Bill Riegler and Rob Thomaier of NuSil Technology explain, this can help improve the efficiencies and longevity of HB-LED packages.
VEHICLES
Interior LED lighting signifies driver luxury and comfort
LEDs are one of several technologies that are starting to be using for interior ambient lighting in vehicles, ranging from top-end luxury cars to long-haul aircraft. Tim Whitaker reports from the Intelligent Interior Lighting conference.