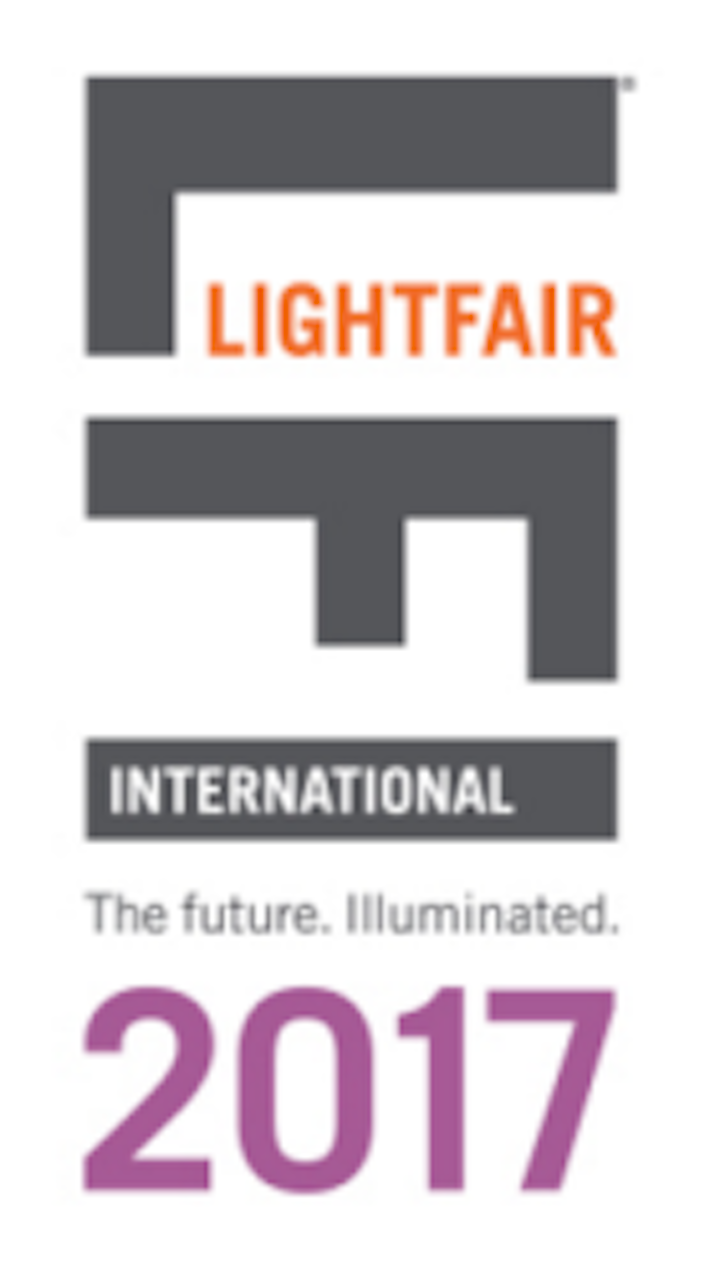 LightFair exhibitors bring innovations in architectural and commercial lighting to Philadelphia.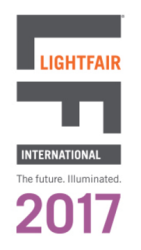 Lighting industry exhibits make leaps into smart era at LightFairThe Pennsylvania Convention Center in Philadelphia is the stage for this year's LightFair International (LFI) architectural and commercial lighting tradeshow and conference. The event opened on May 7, with an array of educational courses, presentations, and keynotes on the docket throughout the week; exhibits open on May 9 and run through May 11. Featuring more than 590 companies representing the lighting and design industry, the LFI tradeshow floor promises to deliver technologies and products that reflect the market's developments in connectivity, smart lighting, enhanced human wellbeing and experience through light, and the Internet of Things (IoT). Learn more at lightfair.com. Below is a selection of links to announcements from companies that you will find on the exhibit floor at LightFair 2017.
Interested in articles & announcements on solid-state lighting?
B.E.G. Controls develops PureColor human-centric lighting sensor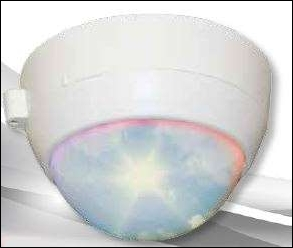 B.E.G. Controls LP (Booth #756), the North American affiliate of Brück Electronic GmbH (B.E.G.), introduces what it is calling the world's first standalone occupancy sensor with the ability to change the color temperature of an LED fixture to match a person's circadian rhythm for human-centric lighting (HCL). Known as PureColor, the unit combines both astronomical time-keeping and motion detection, giving it the ability to adjust the color temperature of the fixture and maximize energy savings. PureColor also includes an adjustable photocell for daylight harvesting and the ability to manually adjust the light level with a wall station.
Bridgelux launches tunable white and dim-to-warm LED products
Bridgelux, a developer and manufacturer of LED lighting technologies, is introducing its Vesta Series platform of tunable white and dim-to-warm products during LFI this week. Designed for retail, hospitality, and healthcare applications, the Vesta Series is engineered for fixture manufacturers embracing the latest tunable technology and designers building adaptable lighting solutions into their installations.
Casambi shows smart wireless lighting control platform
Casambi (Booth #5606) will demonstrate its smart wireless lighting control platform based on Bluetooth Low Energy (BLE) technology — showing how this technology will allow users with smart devices to interact effortlessly with modern lighting around them, whether on an individual fixture level or at the industrial scale. The latest firmware update from Casambi provides integrated support for users of EnOcean switches, DALI devices, and presence sensors.
Cortet™ lighting control platform enables manufacturers to sell systems and solutions
Cortet™ (Booth #649) by CEL has announced the availability of its new Cortet Lighting Control Solution and its "Powered By Cortet" partnership program that enables lamp and luminaire OEMs to provide a full range of local and IoT connected control systems, integrated solutions. and lighting accessories to their clients and customers. As a "Powered By Cortet" partner, a lamp or luminaire OEM can leverage Cortet's lighting control system with a full line up of tested and certified accessories.
DECO Lighting debuts the Vector linear architectural LED luminaire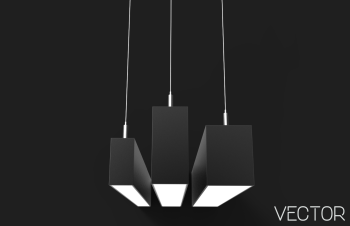 LED lighting manufacturer DECO Lighting (Booth #2531) introduces the Vector, a modular family of modern interior LED luminaires designed specifically for high-end architectural, retail, and hospitality spaces. The Vector series is designed and built in California by DECO Lighting. Throughout 2016, the company refined its vision as a purely-LED lighting company, placing a focus on designing and developing all-new LED lighting solutions that marry top-end performance with modern aesthetics and quality construction.
Foreverlamp to launch new DesignLights Consortium approved Classic high-bay series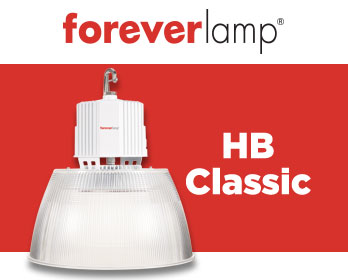 Foreverlamp (Booth #5155), creator of the Foreverlamp™ LED Retrofit Lamp Series, has expanded its cost-effective LED high bay offering with the traditional round look of an HID high bay and classic driver housing that delivers the modern efficiencies of today's LED technology. The new classic-styled LED high-bay fixture provides many lumen options for true uplight with interchangeable LED bulbs, as well as a one-piece integrated design that exceeds the DLC premium requirement.
Green Frog Systems exhibits solar LED lighting at LFI
Green Frog Systems (Booth #5254), an Australian street lighting designer, will exhibit for the first time at LFI with an exclusively Australian designed solar pathway light named the "STEALTH" for its sleek, modern appearance. The STEALTH solar pathway light will be on display along with other solar and mains powered lighting products including high-bay and low-bay lighting systems.
LEDvance advances light with new LED offerings
After gaining independence from Osram and launching with investment from new ownership including MLS, LEDvance (Booth #1701) is unveiling new Sylvania lighting solutions for the commercial and residential market. In North America, LEDvance offers professional users and retail customers Sylvania advanced LED bulbs, standardized luminaires, and smart lighting solutions, as well as traditional light sources. This year's exhibit will include LED tubes, ballast-free LED T8 lamps, high-bay luminaires, and commercial smart lighting products.
Lumenpulse Group to unveil lighting product synergies with Lumentalk technology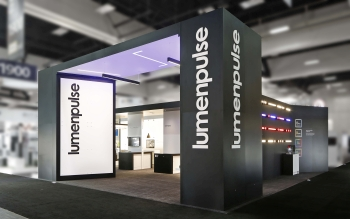 The Lumenpulse Group (Booth #1435), a manufacturer of specification-grade LED lighting, is set to reveal extended product portfolios from four of its brands, including the new family of Lumenalpha architectural cylinders; the urban technical pole from Lumenarea; the latest range of optics from Lumenpulse; and Fluxwerx's award-winning luminaires (indeed, the Fluxwerx Fold luminaires were recently honored in the Indoor Troffer, Linear, and Recessed SSL Luminaire Design category in the LEDs Magazine Sapphire Awards program). The Lumenpulse Group's technology synergies will be showcased in its booth through the demonstration of the Lumentalk technology.
Panasonic Lighting Americas reveals Bluetooth- and ZigBee-based components and lighting controls
Panasonic Lighting Americas, Inc. (Booth #1831), parent company of lighting manufacturers Universal Lighting Technologies and Douglas Lighting Controls, will showcase a series of components and fixture level lighting controls including EVERLINE® ID (Intelligent Device) Series™ drivers, as well as Bluetooth and ZigBee antennas, fixture-mount sensors, power packs, ceiling-mount sensors, switch relays, a Bluetooth Dialog® Gateway, and a Bluetooth enabled iOS device app.
Silvair partners with Nordic to deliver a complete Bluetooth Mesh stack for professional lighting applications
Silvair (Booth #5911), a developer of Bluetooth-based smart lighting technologies for commercial applications, has announced a partnership with Nordic Semiconductor, a provider of ultralow-power wireless connectivity chips. The company has selected Nordic's nRF52832 system-on-chip (SoC) as the most suitable platform for its Bluetooth Mesh stack which is expected to be the first commercially available qualified implementation of the upcoming Bluetooth Mesh specification.
TE Connectivity launches pre-engineered integrated solutions for innovative lighting designs
T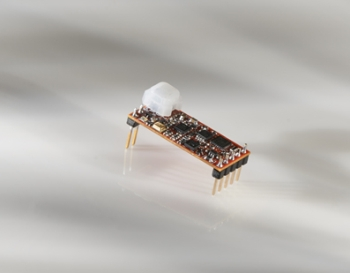 E Connectivity (TE; Booth #300), a provider of connectivity and sensors, is unveiling innovations that increase efficiency in its customers' development projects including IoT and smart lighting systems that collect and use data. New products include the MSM (Multi-Sensor Module) platform, the compact LUMAWISE Drive for LED track and spot lighting, and the LUMAWISE Endurance N Enhanced Base for outdoor lighting control solutions.
Terralux becomes Sielo to elevate LEDSENSE® commercial Internet of Things (IoT) technology
Terralux is announcing a new corporate identity and vision for intelligent buildings and connected lighting. The company is now Sielo, a brand that represents cloud-based, connected building solutions at the nexus of power, light, and data. Sielo will continue to advance LED lighting offerings for retrofit and OEM markets, in conjunction with accelerating the LEDSENSE® IoT intelligence platform. Sielo will be unveiling its new brand experience, LEDSENSE® software – Summer 2017 release, and Radio Reveal at Booth #1057.
Thomas Research Products introduces new emergency LED driver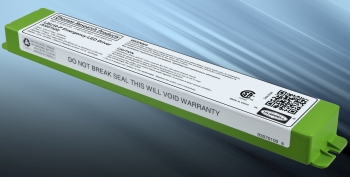 LED power and controls supplier Thomas Research Products (Booth 1325) has introduced the new LBU10-P emergency LED driver. The new device offers OEMs an emergency backup solution for LED luminaires at a competitive cost. The LED driver will provide constant 10W of emergency lighting for at least 90 minutes. This ensures a constant illumination level during the entire emergency egress time.
Check back for more updates on the latest news and announcements coming out during LFI 2017 at ledsmagazine.com. Follow @ledsmagazine and @LED_Maury on Twitter for breaking news and viewpoints from the exhibition, join in the conversations on our LinkedIn group (search: LEDs & Lighting), follow our LinkedIn Showcase page updates, and find us on Facebook.
SOCIAL MEDIA ACTIVITY: