PHILIP SMALLWOOD describes the pace of change in the LED lighting industry and how the Strategies in Europe conference is changing as well to guide attendees through the promising but sometimes confusing world of smart lighting and the Internet of Things.
The landscape of the solid-state lighting (SSL) industry is currently experiencing tremendous change. Not only have LED technologies made their way into the mainstream, but connected smart lighting technologies are the new unknown of the market that is causing shifts in not only how we perceive and think about light but how we go about the business of lighting. This new paradigm means that the Strategies in Light (SIL) Europe conference must shift with the market to keep it at the forefront of the industry. And attendees will have an unprecedented opportunity to learn about the change at the November event in London via keynotes and an immersive program described here.
The conference chairs, with assistance from the SIL Europe advisory board, have overhauled the theme of the conference, which will now be divided into two tracks entitled "Dealing with A Disrupted Lighting Market," which will cover topics pertinent to the disruptive changes the industry is facing today, and "The Future of Lighting," which will focus more on topics that will affect the lighting industry in the future.
Nowhere will the change in the show and the industry be more apparent than in the Keynote and Plenary sessions of the show, where the speakers will cover topics ranging from the Strategic Roadmap for the European Lighting market put forth by LightingEurope, to changes in the way LEDs and connected lighting are and will continue to affect how the SSL sector does business in this new environment.
IoT Keynote
Geert van der Meer, CEO of the Digital Systems business unit at Osram, will highlight some of the changes that need to take place at the industry level with regard to connected lighting. According to him, there is a lot of excitement around the potential applications of smart lighting, especially relative to lighting as a key element in the Internet of Things (IoT) movement. However, killer applications are still being validated in the market. Business models relying on incremental energy savings with lighting controls struggle to justify themselves in comparison with savings already achieved by converting to LED lighting from traditional light sources.
For a killer application to succeed in the market, a better understanding of market and commercial requirements is necessary. Additionally, the needs of various stakeholders in a complex value chain which differs from traditional lighting value chains and the policy directions of regulatory authorities need to be modified as well. Therefore, it is essential that many different applications and business models need to be tried out before true killer applications can justify themselves financially.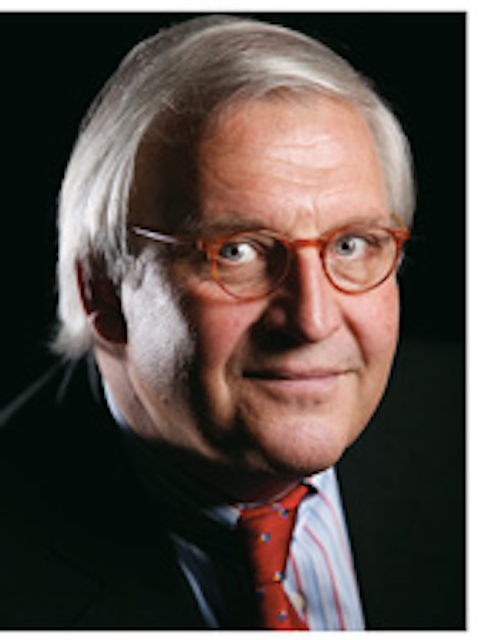 Diederik de Stoppelaar of LightingEurope.
One major hurdle that is holding the smart lighting market back is the smorgasbord of communication protocols, standards, consortia, alliances, patent positions, and licensing policies, etc., according to van der Meer. The market is confused as to which alliance or standard will establish itself as the widely adopted interoperability platform. While a lighting control system plays a central role in a building management system (BMS) in a smart building, it should ideally interact with all other building control networks for HVAC (heating, ventilating, and air conditioning), access control, fire safety, audio-visual, blinds, and lifts seamlessly. However, as technologies are converging, many industries are trying to push their preferred standard.
So far, the lighting industry players have not been successful in presenting a unified vision for smart lighting, a royalty-free patent licensing approach, and a common set of communication and interoperability standards. The lighting industry can, however, learn from the experience of IT and consumer electronics standardization and coalesce around one open set of standards, believes van der Meer.
Osram therefore encourages other lighting industry players to come together around a common platform of technologies and standards that will allow lighting systems to play a central role in a smart building infrastructure. The time is right for such a technology platform of communication, security, interoperability, and application-layer standards to chart the way forward toward integrated building automation and management, which will allow for and encourage trials to find the killer applications and therefore lead to faster market adoption.
"It is Osram's hope that the lighting industry stalwarts will see benefits with such a unified effort and quick actions will be taken via standards bodies to implement the thoughts above," stated van der Meer.
Financial models for SSL
Of course, the smart SSL revolution will have to be financed. Bill Rogers, the head of strategy at the Green Investment Bank (GIB) in the UK, will be presenting the company's perspective on how much the adoption of LED technologies has transformed the market, specifically when it comes to financial models. From their perspective, historical lighting financing has broadly been divided between two subsets - corporate funding for lighting retrofit or maintenance upgrades provided by the host using existing cash reserves, or corporate borrowing and third-party-financed solutions, which tended to focus on larger technology retrofit programs using financing leases or off-balance-sheet financing. Up until now, most funding has been delivered via financing or operating leases provided by the lighting manufacturers to hosts (the spend-to-save model), or green corporate loans to credit-rated corporations or local authorities which can then directly fund the lighting solution themselves.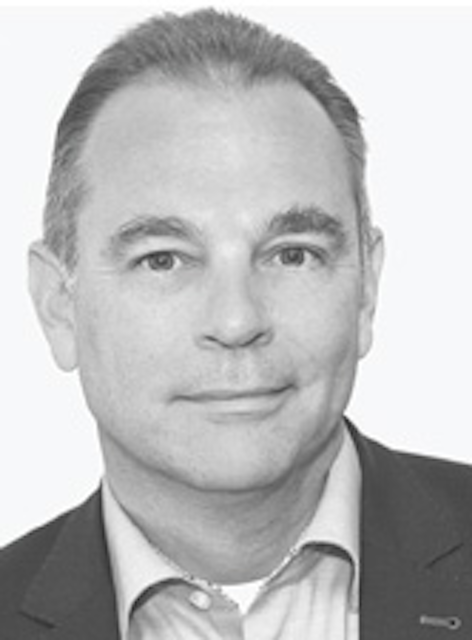 Osram's Geert van der Meer.
However, these models are changing, according to Rogers. Even with improved project paybacks, end users are increasingly required to invest more heavily in capital and technology infrastructure in order to stay up to date with the ever-changing IoT. This can be a particularly difficult task for those drawing up the capital investment plans when technology advances might require new infrastructure within the next few years. This comes at a time when most end users are capital constrained, and are needing to reduce operating costs as well as dealing with new accounting standards released in January 2016 that affect how they recognize operating leases on their balance sheets.
Lighting as a service
The innovative solution that was started in the US and becoming more commonplace in the UK is energy or lighting as a service, which combines the benefit of reducing delivery complexity and risk to the host while also being an off-balance-sheet structure where external third-party capital will finance and own the lighting equipment and provide a lighting service back to the host. It transfers the risk of the capital investment and energy management to the lighting provider but aligns incentives as both sides benefit when energy savings are maximized.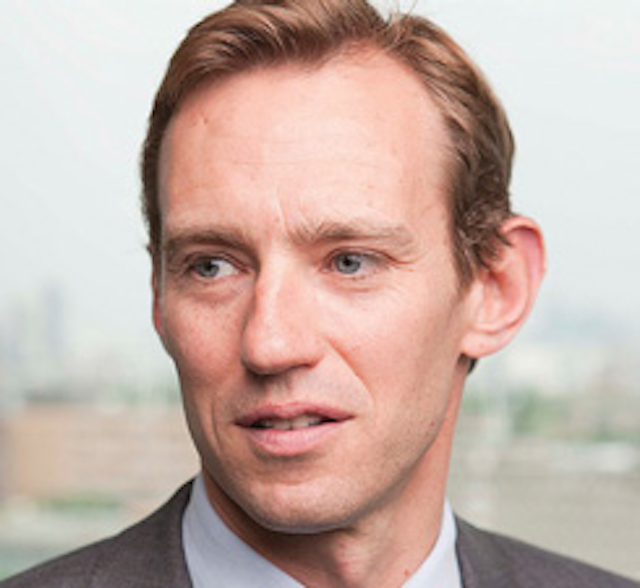 Bill Rogers, Green Investment Bank.
A number of leading lighting manufacturers are now launching these solutions, and GIB as both an equity and debt investor is working alongside these players and their customers to provide the long-term capital required to finance these service contracts. The model is still in the early adoption phase but the signs so far look increasingly bright, said Rogers.
As the lighting market and business models change, it is important to have structure and a plan so these changes are not only seen as a disruption in the market but also an opportunity for governments, manufacturers, and consumers alike. Diederik de Stoppelaar, the secretary general of LightingEurope, will be presenting the organization's Strategic Roadmap 2025, which demonstrates the increasing growth in the value of light to society.
LightingEurope outlook
LightingEurope strongly supports priorities like the new boost for jobs and growth, the connected digital market, a climate change policy and a fairer internal market. With this framework, LightingEurope has made LEDification (the transition to LED sources), intelligent lighting systems, human-centric lighting (HCL), and a circular economy the central focus of the industry organization's Strategic Roadmap 2025.
New light-emitting technology with LEDs and smart components allows for higher-quality lighting while further reducing energy consumption. It is important to expand the product scope for lighting projects from just lamps and luminaires to components, sensors, lamps, luminaires, and the total maintenance of a lighting installation. "New technologies are allowing us to focus on a true approach to circular economy while providing the best quality of lighting for end users," said de Stoppelaar.
LightingEurope also serves to continuously understand the objectives of the European Commission while also defending the interests of the European lighting industry and consumer. Expect de Stoppelaar to share the latest on a LightingEurope directive intended to unify the regulatory policies and the industry organization's strategy.
From technology to finance to government oversight, the lighting market has reached an important point in its history. The introduction and subsequent adoption of LED technologies started a revolution that has never been seen before in this industry. Curiously, before the dust has even settled, we are seeing the second revolution approach in the form of connected and smart lighting. Not only surviving but thriving in this new environment is a key point that is on the collective minds of the industry. At SIL Europe, we will attempt to make this transition a little easier. SIL Europe will be held Nov. 23-24, 2016 at the ExCel in London, co-located with LuxLive and lightspace dot london.
Strategic events for ssl professionals
With the co-location of Strategies in Light Europe, LuxLive, and lightspace dot london, lighting professionals across the supply chain, architectural sector, and lighting design community have access to a breadth of content that is unique in the industry. The LuxLive Arenas tee up program content addressing practical design tips, the IoT and smart buildings, emergency lighting, case studies, regulations, and the integration of electric and natural light. For more details, visit luxlive.co.uk and lightspace.london.
PHILIP SMALLWOODis the director of research at Strategies Unlimited (strategies-u.com) and co-chair of Strategies in Light Europe (sileurope.com).