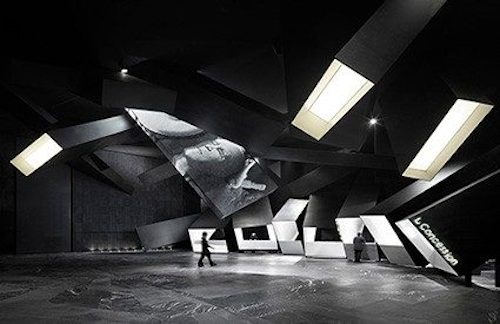 New Architectural Lighting Design Event Draws Influential Leaders to Speak
TULSA, Okla. -- Lightspace California announced its confirmed Keynote Speakers for the inaugural event to be held February 28-March 2, 2017 at the Anaheim Convention Center in Anaheim, California. This free-to-attend event will showcase the future of innovation in architectural lighting design.
Interested in more articles & announcements on LED lighting?

Keynote Speakers include:
Howard Brandston, Brandston Partnership Unlimited, a lighting legend whose practice has been responsible over 2,500 projects in 60 countries, accumulating over 100 awards. Notable schemes include the Statue of Liberty, the Petronas Towers in Kuala Lumpur and Central Park in Manhattan.
Ben Ball, Ball Nogues Studios, a visionary designer who has worked on the Disney Concert Hall and small residential commissions for boutique firms to complex medical structures and event design. In his current collaboration with Gaston Nogues, Ball is exploring the intersection of architecture, art and product design through physical modeling and the use of digital and more traditional forms of production.
Teal Brogden, Horton Lee's Brogden-LA, an inspiring design thinker whose combined background in the arts and engineering bridges the ephemeral and technical challenges inherent in lighting design. Her appreciation for the importance of composition, nuance, and rhythm helped her develop an appreciation for the elegance and fit of the right solution.
Gustavo Avilés, Lighteam, a leading Mexican lighting designer, lecturer, General Director and Founder of Lighteam. Aviles coordinates and teaches several Lighting Design courses (Post–Grade) in Mexican institutions, Mexico National and Autonomy University, Anahuac University, Iberoamericana University among other national and international Academic Institutions. His work achieves a wide variety of applications: residential, corporative, historical buildings, expositions, lighting master plans, landscape, among others.
"We are honored to have these prominent industry leaders as our Keynote Speakers and look forward to the creative insights and expertise that they will share with our attendees," said Mr. Ray Molony, 2017 Program Chair for Lightspace California and Publisher of Lighting Magazine. "The immense and rapid support that this event has enjoyed so far truly speaks to the need in the industry for a platform that brings lighting and architecture together in the spirit of inspiration, collaboration and innovation."
Attracting leading designers and lighting professionals from around the world, Lightspace California will be the first event of its kind in highlighting the powerful role of lighting in architectural design. Sharing the latest insights, trends and techniques in an intimate Arena setting, Lightspace California will also showcase the latest products, technologies and services on the exhibition floor, creating an exceptional opportunity for attendees to "experience light."
"The launch of Lightspace California is an exciting opportunity for lighting designers, architects and interior designers to bridge their communities to share inspirations, lessons learned and innovative ways to move their respective businesses forward. As the industry continues to trend toward more centralization, Lightspace California is will provide a unique connection point to explore new ways of influencing each other's work and collaborating efforts," said Mr. James Highgate, 2017 Advisory Board Chair for Lightspace California.
Lightspace California will be co-located with the industry-leading LED lighting events Strategies in Light and The LED Show, owned and produced by PennWell Corporation. Together, the three events under one roof will be the first of its kind in showcasing the entire spectrum of lighting from manufacturing/technology, to specifying and applications, to high-end architectural design.
Lightspace California will be presented by Revo's Lighting magazine, the lighting design industry's most progressive publication focused on state-of-the-art architectural lighting design projects. Similar to Lightspace dot London, Lighting magazine will heavily contribute to the content, look and feel of Lightspace California. The event will also be supported by LEDs Magazine, the presenting publication of Strategies in Light and The LED Show.
Learn more about Lightspace California here.
Learn more about lightspace dot london here.
Learn more about Lighting magazine here.
Learn more about Strategies in Light and The LED Show here.
Learn more about LEDs Magazine here.
About Revo Media
Revo Media Partners Limited, a media company, produces the leading Lux Review lighting brand, including a portfolio of news and information channels and events. In addition to Lighting magazine, the brand Includes Lux Review, a publication and online offering that shares knowledge globally and LuxLive, a lighting exhibition that brings together specifiers and end-users to showcase products and services. The company was founded in 2010 and is based in London, United Kingdom. In 2014, Revo Media Partners Limited began operating as a subsidiary of PennWell Corporation.
About PennWell Corporation
PennWell Corporation is a privately held and highly diversified business-to-business media and information company that provides quality content and integrated marketing solutions for the following industries: Oil and gas, electric power generation and delivery, hydropower, renewable energy, water and wastewater treatment, waste management, electronics, semiconductor manufacturing, optoelectronics, fiber-optics, aerospace and avionics, LEDs and lighting, fire and emergency services, public safety, and dental. PennWell publishes over 130 print and online magazines and newsletters, conducts 60 conferences and exhibitions on six continents, and has an extensive offering of books, maps, websites, research and database services. In addition to PennWell's headquarters in Tulsa, Oklahoma, the Company has major offices in Nashua, New Hampshire; London, England; Houston, Texas; San Diego and Mountain View, California; Fairlawn, New Jersey; Moscow, Russia; and Hong Kong, China. For additional information about PennWell Corporation, visit www.pennwell.com.
Contact:

Wendy Lissau, Marketing Director - PennWell Corporation
+1 918.831.9793
E-mail:
Web site:
Locate more LED lighting vendors in the LEDs Magazine Suppliers Directory

Submit new products, case studies/projects, and other press releases at http://www.ledsmagazine.com/content/leds/en/addcontent.html.

More from Lightspace California:
Exciting new lighting event comes to California