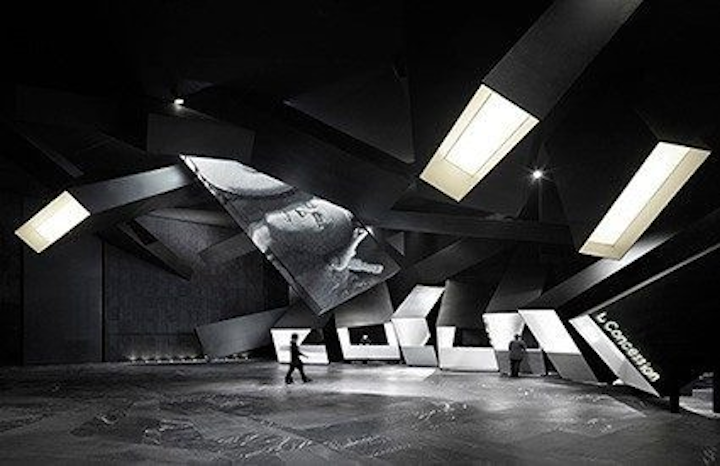 TULSA, Okla. — Lightspace California announced support from leading lighting suppliers including Zumtobel, Tivoli, Tempo, Prudential Ltg., Luminii, Lucitelex, Insight, Eclipse Lighting, A Light and ACDC for the inaugural event to be held February 28-March 2, 2017 at the Anaheim Convention Center in Anaheim, California. This free-to-attend event will showcase the future of innovation in architectural lighting design, bringing together lighting designers and architects to share creative insights and expertise.
Interested in more articles & announcements on architectural lighting?

"We are pleased to have these industry leaders as founding sponsors of Lightspace California, emphasizing the need for a dedicated lighting specification event in the California market. The immense and rapid support that this event has enjoyed so far truly speaks to the demand for a platform that brings lighting and architecture together in the spirit of inspiration, collaboration and innovation," said Mr. Ray Molony, 2017 Program Chair for Lightspace California and Publisher of Lighting Magazine.
Exploring the themes of integration of light and architecture, the role of darkness and shadow and collaboration across the disciplines, Lightspace California also features an exciting line-up of top thought leaders including:
Howard Brandston, Brandston Partnership Unlimited
Ben Ball, Ball Nogues Studios
Teal Brogden, Horton Lee's Brogden-LA
Gustavo Avilés, Lighteam
Chris O'Neill, Philip Hue
Thomas Kowalczuk, Wynn Design
Deborah Burnett, Benya Burnett Consultancy
Rand Elliott, Elliott + Associates Architects
Heinrich Hermann, Rhode Island School of Design
Sage Russell, Inter-Lux
Suzan Tillotson, Tillotson Design Associate
Susanne Stadler, Life Cycle Design
Jim Benya, Benya Burnett Consultancy
Lightspace California is co-located with Strategies in Light and The LED Show. Taken together, the events represent an unparalleled diversity which spans the lighting supply chain and breaks down barriers between manufacturers and specifiers.
The event is presented by Revo's Lighting magazine, the lighting design industry's most progressive publication focused on state-of-the-art architectural lighting design projects. Similar to Lightspace dot London, Lighting magazine has heavily contributed to the content, look and feel of Lightspace California. The event is also supported by LEDs Magazine, the presenting publication of Strategies in Light and The LED Show.
Learn more about Lightspace California here.
Learn more about Lighting magazine here.
Learn more about Strategies in Light and The LED Show here.
Learn more about LEDs Magazine here.
About Revo Media
Revo Media Partners Limited, a media company, produces the leading Lux Review lighting brand, including a portfolio of news and information channels and events. In addition to Lighting magazine, the brand Includes Lux Review, a publication and online offering that shares knowledge globally and LuxLive, a lighting exhibition that brings together specifiers and end-users to showcase products and services. The company was founded in 2010 and is based in London, United Kingdom. In 2014, Revo Media Partners Limited began operating as a subsidiary of PennWell Corporation.
About PennWell Corporation
PennWell Corporation is a privately held and highly diversified business-to-business media and information company that provides quality content and integrated marketing solutions for the following industries: Oil and gas, electric power generation and delivery, hydropower, renewable energy, water and wastewater treatment, waste management, electronics, semiconductor manufacturing, optoelectronics, fiber-optics, aerospace and avionics, LEDs and lighting, fire and emergency services, public safety, and dental. PennWell publishes over 130 print and online magazines and newsletters, conducts 60 conferences and exhibitions on six continents, and has an extensive offering of books, maps, websites, research and database services. In addition to PennWell's headquarters in Tulsa, Oklahoma, the Company has major offices in Nashua, New Hampshire; London, England; Houston, Texas; San Diego and Mountain View, California; Fairlawn, New Jersey; Moscow, Russia; and Hong Kong, China. For additional information about PennWell Corporation, visit www.pennwell.com.
Contact:
Wendy Lissau, Marketing Director - PennWell Corporation
+1 918.831.9793
E-mail:
Web site:
Locate architectural lighting vendors in the LEDs Magazine Suppliers Directory

Submit new products, case studies/projects, and other press releases at http://www.ledsmagazine.com/content/leds/en/addcontent.html.

More from PennWell's LED & Lighting Network:
Horticultural Lighting Microsite bridges two industries
Lightspace California announces keynote speaker lineup