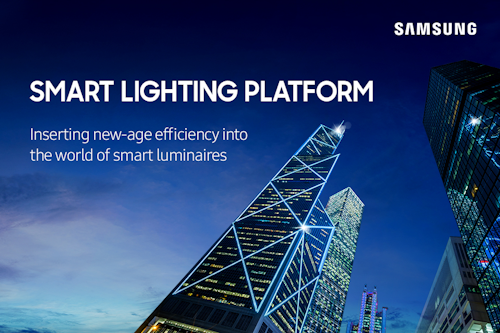 LED lighting systems are beginning to take on a new light – as the leading agent in the move to make businesses, stores and government facilities more automated than ever before. This so-called smart lighting is the harbinger of a new way of thinking that marries energy efficiency with sensitivity to the needs of a building's occupants.
Offering what many consider to be the best lighting solutions in the world, Samsung smart lighting enables consumers, retailers and utility management teams to help create the desired ambiance in adapting to a user's mood – almost instantly, while maximizing energy efficiency. It includes automated controls to simplify the environmental settings for places such as highly efficient commercial facilities, based on minute-to-minute levels of occupancy, and desired amounts of sunlight. Smart lighting can be applied to any space that uses a lighting system, including homes, offices, retail outlets and even municipal infrastructure.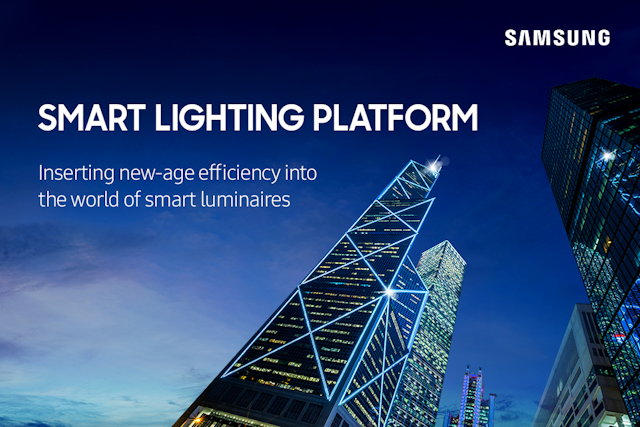 LaserFousWorld Test
In order to optimize the user benefits within this technology, Samsung has created a complete Smart Lighting Platform (SLP). This platform combines key facets of the company's leading-edge technology in highly intelligent and cost-efficient hardware including LEDs, modules, sensors and system connectivity, as well as the software that supports all smart luminaire systems.
Samsung provides three types of smart lighting platform components, categorized according to their functionality: Smart Component, Smart Device and Smart Service.
The Samsung Smart Component comprises the basic building blocks for a smart lighting engine, including LED modules and drivers that allow luminaire makers to convert to smart lighting or add to their luminaire lines in a very simple, easy and efficient way. With Smart Components from Samsung, various smart functions such as white tuning, sensing, and wireless connectivity can be added to virtually any luminaire configuration without a hassle.
The Samsung Smart Device refers to a group of highly advanced lighting controllers that includes a dimmer, sensor, switch and hub functionality linked by wireless interconnection. Lighting systems integrators and providers can incorporate a variety of smart functions within almost any luminaire network. These can be flawlessly transformed into an integrated system that can be fully deployed and managed in either value-driven or sophisticated IoT environments.
If you consider converting to smart systems a formidable task, think again. It's less complicated than you might imagine, and to get you started, Samsung Smart Services will serve as your facilitator. This services group will suggest easy, convenient ways to install, control and monitor smart lighting products for most IoT platforms. Current offerings include Samsung mobile application software and cloud servicing, both of which guarantee seamless connection to smart components and smart devices from Samsung.
Samsung's smart lighting technologies enable user-sensitive control to help create any desired ambiance and even adapt to a user's mood through automated system management. The company's smart lighting solutions are leading the way to the highest level of convenience and efficiency in the smart homes and smart buildings of today, as well as the smart cities of tomorrow.
An advertorial from Samsung Electronics LED Business