Philips Color Kinetics EvenBalance Powercore has arrived – with gentle, uniform wall grazing and washing perfect for illuminating textured and flat surfaces.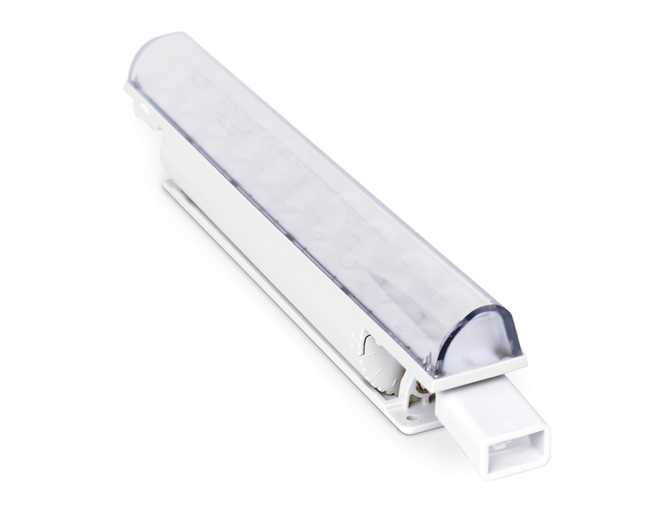 We created EvenBalance in response to a strong demand from lighting professionals who needed to bring even illumination to a wide range of indoor applications – and who were frustrated by current approaches and sub-standard technology available.
Even, bright white light across all surfaces is critical to demanding applications such as building entries, areas of high traffic, retail displays, airport terminals, houses of worship, and many other sites. Whether lighting an arched ceiling, a vertical wall, or a ceiling or floor, uniform illumination allows viewers to focus on the beauty of the architecture and environment – instead of being distracted by flaws or variation in the light.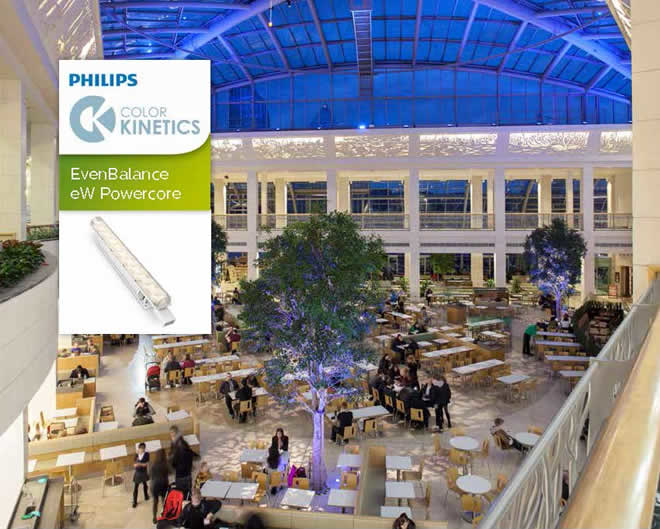 Innovative design and optical engineering enable EvenBalance to deliver the highest uniformity with the most lumens for the least power – providing the most even illumination in the marketplace.
A contractors dream, EvenBalance Powercore has an ultra-compact form factor allowing for installation in tight spaces. It is available in 1' & 4' sections of 2700K, 3000K, 3500K or 4000K, and accepts 100‐277V for consistent installation and operation worldwide. EvenBalance also features continuous rotation of 180° for precise aiming and color mixing.
Achieving clean, uniform illumination free from beam striations and socket shadows, can be a challenge. Traditional approaches fall short of the evenness that lighting professionals require. But now there's Philips Color Kinetics EvenBalance, a static white forward throw asymmetric luminaire that provides industry leading illuminance and uniformity.